Wendy Mitchell was diagnosed with Alzheimer's disease four years ago. Here, she shares five ways you can support people with dementia after a diagnosis.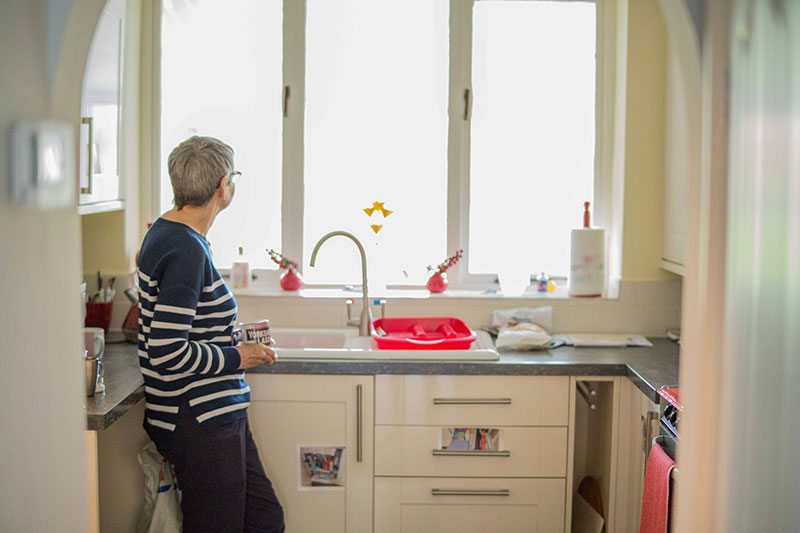 There are simple things we can all do to improve the lives of people living with dementia. Whether you care for a friend or family member, or know someone who was recently diagnosed, we can all play our part in building a dementia friendly society.
Wendy Mitchell, 62, was diagnosed with Alzheimer's disease four years ago. Her book, 'Somebody I Used to Know' tells her story of living with the condition
To mark Dementia Action Week, Wendy gives her top tips on how best to support someone living with dementia.
Wendy Mitchell's 5 tips for supporting somebody after a dementia diagnosis
1) Don't automatically do things for me
If a person with dementia is struggling to do something, naturally a lot of people jump to just doing it for them, which can be really frustrating. For the kindest of reasons and wherever possible, please help me to do something myself or try to find a new way.
2) Don't think of diagnosis of dementia as the end
Life with dementia will always be different but that doesn't mean it will all be bad. It can still be filled with laughter and adventures, it is more just about adapting. Keeping a positive attitude is really important.
3) Remember I still have talents
For me, I'm living with dementia not 'suffering'. Every person diagnosed will have had interests and talents beforehand and these aren't just lost overnight. Whether they loved writing, drawing or sports, encourage them to keep this up in someway.
4) Take each day as it comes
Naturally, when someone you know has dementia, it can make you worry about the future. It is really important though to not dwell on this too much and focus more on each day as it comes. There will be bad days but tomorrow may be better.
5) Remember, I'm still a person with feelings
Often, if someone has dementia , people can start to exclude them from a conversation or where they are included questions or remarks can sometimes be insensitive. After a diagnosis, we still like to be included in and contribute to conversations and treated with respect.
National Dementia Helpline
Looking for information, support or advice about dementia? Call our helpline on 0300 222 11 22.
Get in touch