Alzheimer's Society Spokespeople List
Media interviews are available with Alzheimer's Society staff working across the charity.
Comment on health and social care, campaigns work, practical advice for people with dementia and their carers, fundraising and scientific research can be organised by contacting the press office.
There are also charity spokespeople based throughout England, Wales and Northern Ireland for regional media requests.
Alzheimer's Society works with many high profile and celebrity supporters who are part of our vice-presidents, patrons and ambassadors programme. To organise an interview with one of our spokespeople:
Contact our media team by phone or email.
Spokespeople are also available for interviews on an ISDN line: 020 7481 0765
Our Spokespeople  
Kate Lee, Chief Executive of Alzheimer's Society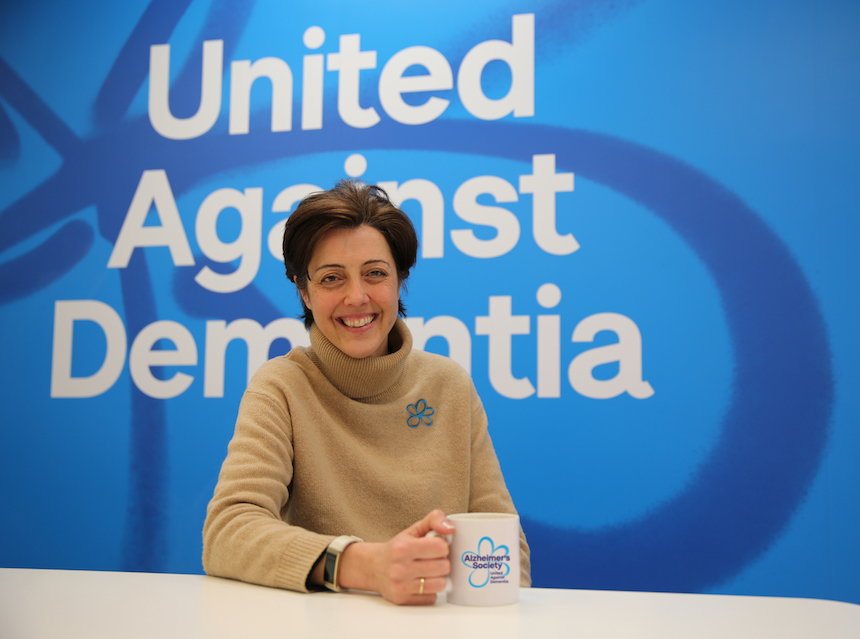 ​
​Kate joined Alzheimer's Society as their Chief Executive in March 2020. Prior to this role, she was CEO at children's cancer charity CLIC Sargent for four years, during which time she rebranded the organisation, setting new values and building a culture of total team working. She successfully lobbied Government to fund the funerals of all children under the age of 18 and founded the Children and Young People's Cancer Coalition. 
She was previously CEO of Myton Hospice, a large Adult Palliative Care Charity in Coventry and Warwickshire, where she worked with many individuals with dementia and their families. Before that Kate spent 16 years at British Red Cross leading UK service delivery, before becoming Director of UK and International Strategy and Deputy CEO in 2005.    
Kate's a proud Yorkshire woman and now lives in Coventry with her husband and two teenage children; she loves gardening and tea.  
Fiona Carragher, Director of Research and Influencing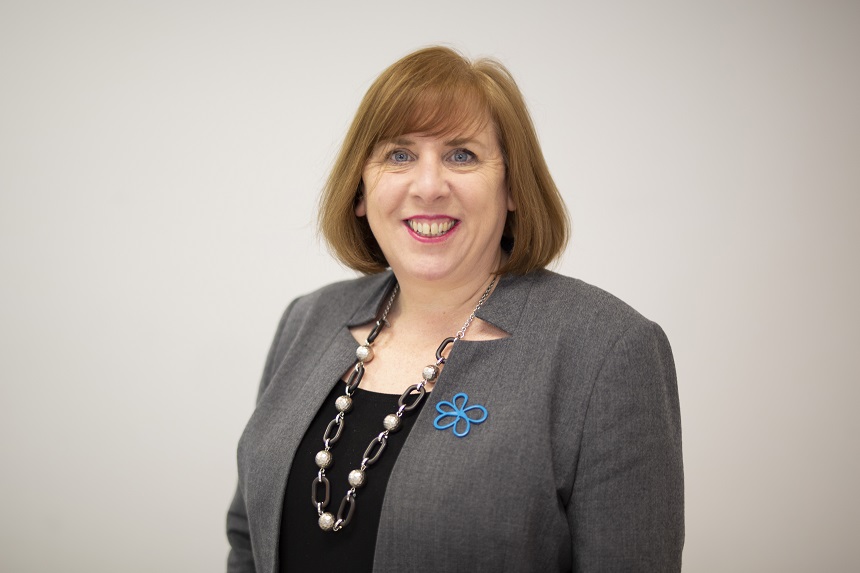 ​
​Director of Research and Influencing and part of our Executive Leadership Team, Fiona plays a pivotal role in our vision to create a world without dementia. She has overall responsibility for our Research and Influencing strategy; leading our world-class research programme and our work to strengthen our position as the national charity leader on dementia health, social care policy and societal change.
Fiona is committed to ensuring that we reach every person who has a dementia diagnosis and wants our help. She wants to change the conversation on dementia, mainstream the rights of people affected by dementia and drive the research agenda, working tirelessly to improve care and find a cure.
Previously, Fiona was Deputy Chief Scientific Officer for NHS England, providing leadership for the 50,000 healthcare science professionals and expert advice on science, innovation, and diagnostics. A passionate advocate for women in health, Fiona led the establishment of the first Women in Science and Engineering fellowship programme in the NHS.
Regional
Bernadine McCrory, Country Director (Northern Ireland)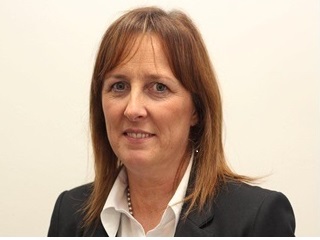 Bernadine has worked in the private and voluntary health sector in the North and South of Ireland for more than 20 years and is a Registered Nurse with additional qualifications at Post Graduate level in Health Service Management.
Currently, Bernadine is studying at the University of Ulster for a Post Graduate Diploma in Sustainable Investment in the Third Sector.
Bernadine's initial involvement with Alzheimer's Society was as a volunteer and in 2009 she joined us as Service Improvement and Business Development Manager. After a period as Interim Director, she secured the permanent post in May 2012.
Personal interests include cycling and amateur dramatics.
Sue Phelps, Country Director (Wales)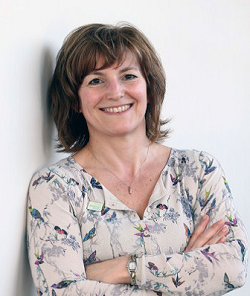 Sue Phelps has worked in the voluntary sector in England and Wales since completing her degree in Social Administration at Manchester University.
Sue began work with the Alzheimer's Society twenty years ago as an administrator following the death of her grandfather who had Alzheimer's disease, she has held a number of service development and management posts within the organisation before becoming Director in May 2012.
Policy
Gavin Terry, Head of Policy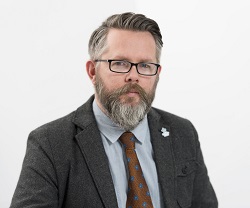 Gavin has been Policy Manager at Alzheimer's Society since March 2014 and leads the Policy team in the analysis of emerging health, social care, and public policy and how it relates to the needs and experiences of people affected by dementia.  His team is also responsible for forging relationships and working to influence key stakeholders, as well as developing key policy evidence around dementia to support the Society's lobbying and campaigning strategic objectives. 
Gavin previously held the role of Policy Manager at Diabetes UK and, prior to working in the voluntary sector, worked in the NHS in both primary and acute care service development. 
Public Affairs and Campaigns 
James White, Head of Public Affairs and Campaigns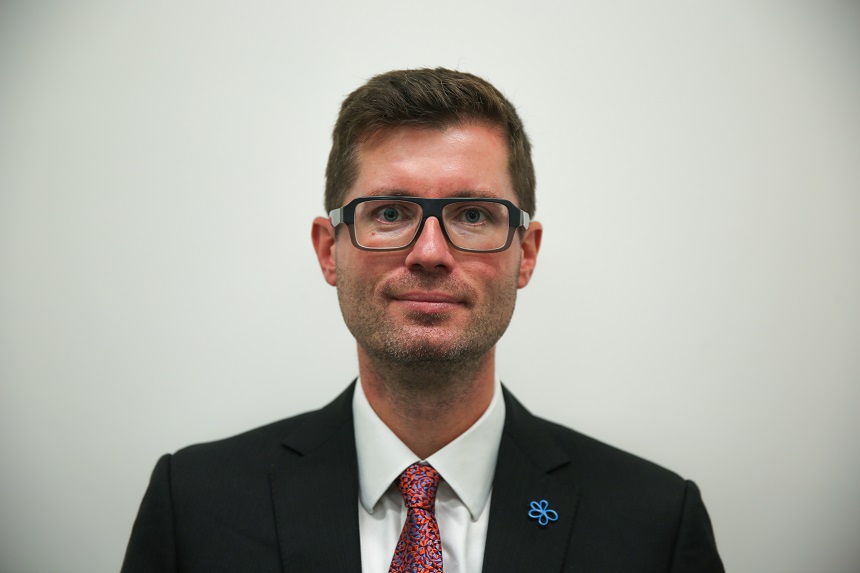 ​
James White has been Head of Public Affairs and Campaigns for Alzheimer's Society since November 2020, having previously worked as Head of Advocacy and Campaigns for Stroke Association, and Head of Public Affairs and Campaigns for The Guide Dogs for the Blind Association.
During his time at Alzheimer's Society, James has helped to oversee the launch of the Cure the Care System campaign, played a strategic leadership role in the Society's aspiration to transform the landscape of dementia and ensure all those affected by dementia are supported and accepted, and helped to champion and maintain the prominent position of dementia on the public and political agenda.
Please email our press office to get in touch about our spokespeople.
Contact us