Alzheimer's Society Spokespeople List
Media interviews are available with Alzheimer's Society staff working across the charity.
Comment on health and social care, campaigns work, practical advice for people with dementia and their carers, fundraising and scientific research can be organised by contacting the press office.
There are also charity spokespeople based throughout England, Wales and Northern Ireland for regional media requests.
Alzheimer's Society works with many high profile and celebrity supporters who are part of our vice-presidents, patrons and ambassadors programme. To organise an interview with one of our spokespeople:
Contact our media team by phone or email.
Spokespeople are also available for interviews on an ISDN line: 020 7481 0765
Our Spokespeople
Operations and General
Jeremy Hughes, Chief Executive Officer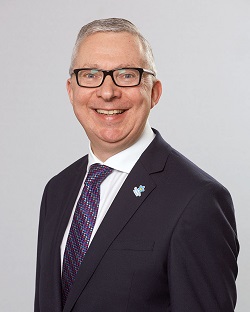 Jeremy Hughes joined Alzheimer's Society in November 2010. He is leading the charity in its five year strategy, 'Delivering on Dementia 2012-17', managing an annual budget in excess of £90m. Jeremy co-chairs the Dementia Friendly Communities Champions Group with top broadcaster Angela Rippon for the UK Prime Minister, Theresa May.
Jeremy was previously Chief Executive of Breakthrough Breast Cancer where he was instrumental in providing visionary leadership, galvanising the charity's research platform and its authority on campaigning and policy. Before that Jeremy was Head of External Affairs at the International Federation of Red Cross and Red Crescent Societies.
His career in health and social care charities includes leadership posts at the British Red Cross, Leonard Cheshire, Muscular Dystrophy and NCH Action for Children.
Jeremy was the chair of National Voices 2009-14. He is currently the Co-chair of the UK Dementia Action Alliance and chair of the Global Alzheimer's and Dementias Action Alliance.
Jeremy was awarded the CBE for services to older people in the Queen's Birthday Honours 2015.
Jeremy is married with two children and lives in London and Dorset. Jeremy's hobbies are walking, gardening and house renovation.
Kathryn Smith, Chief Operating Officer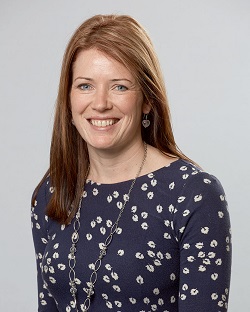 As Chief Operating Office for the Society, Kathryn has overall responsibility for delivering our New Deal on Dementia strategy and has direct responsibility for pulling a range of functions, including fundraising, digital transformation, marketing and operations, together effectively. Prior to this, as Director of Operations, Kathryn managed all of the Society's services, implementing new approaches and hugely increasing reach.
Starting in care homes in the private sector and working up to a two-year stint as a social care inspector, Kathryn has thirty years' experience working in health and social care. Prior to joining Alzheimer's Society, she was the Director of Services at Scope and has held a number of voluntary positions, including acting as a trustee for a small disability charity, giving her time as Side by Side volunteer and vice-chairing a board of school governors. She also chaired the NICE Collaborating Centre for Social Care's Guidance Development Group for Hospital to Home Transitions.
Kathryn is a big animal lover and, if she's not hard at work, you're likely to find her out riding one of her three horses, feeding her ducks and chickens, fostering working puppies in training or chasing after the cats. She enjoys spending time with her children and family and loves travelling. On top of everything else, she is currently studying for a BA Languages in Spanish and French.
Having worked with people affected by dementia throughout most of her career, Kathryn has seen the difference good quality care and support can make, and also the very negative impact of poor quality care, experiencing this first-hand when her grandad died with dementia after a long and unnecessary stay in hospital. She is determined to make a difference for people affected by dementia and is very proud of what we have achieved to date.
Regional
Helen Foster, Operations Director - Transformation and Strategic Change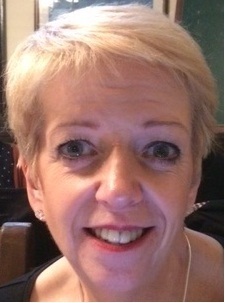 Helen is Operations Director North at Alzheimer's Society where she has worked for 10½ years. She is responsible for the strategic development and operation of all services across the Northern Region.
Beginning her career in the voluntary sector around 30 years ago as a practitioner, she has worked all over the country in roles at Citizen Advice Bureau, Age UK and Action for Blind People, before becoming an Area Manager for Alzheimer's Society in 2005.
Having been a carer for her mother who had vascular dementia, been a practitioner and now a strategic manager, she can bring a unique perspective from all these roles to service development and operations.
Passionate about improving outcomes for people affected by dementia, she is keen to establish partnership working and forge relationships with the public and private sector.
Bernadine McCrory, Country Director (Northern Ireland)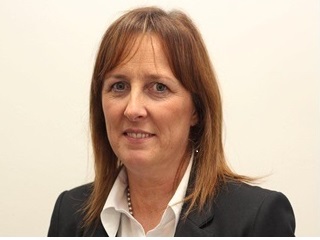 Bernadine has worked in the private and voluntary health sector in the North and South of Ireland for more than 20 years and is a Registered Nurse with additional qualifications at Post Graduate level in Health Service Management.
Currently Bernadine is studying at the University of Ulster for a Post Graduate Diploma in Sustainable Investment in the Third Sector.
Bernadine's initial involvement with Alzheimer's Society was as a volunteer and in 2009 she joined us as Service Improvement and Business Development Manager. After a period as Interim Director, she secured the permanent post in May 2012.
Personal interests include cycling and amateur dramatics.
Sue Phelps, Country Director (Wales)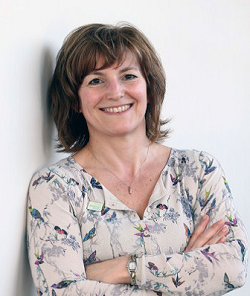 Sue Phelps has worked in the voluntary sector in England and Wales since completing her degree in Social Administration at Manchester University.
Sue began work with the Alzheimer's Society twenty years ago as an administrator following the death of her grandfather who had Alzheimer's disease, she has held a number of service development and management posts within the organisation before becoming Director in May 2012.
Tim McLachlan, Operations Director - Local Services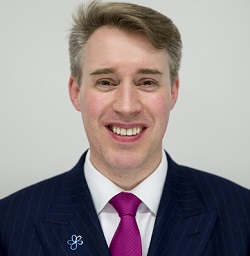 Tim is responsible for all the Society's local service delivery across England, Wales and Northern Ireland, helping and supporting thousands of individuals affected by dementia, their families and carers.
Prior to joining Alzheimer's Society Tim has worked in the voluntary sector for over 18 years leading and developing charities. Tim holds an MBA from Liverpool University and was their first student to apply an MBA to the Voluntary Sector, specialising in strategic planning. As a Chief Executive, Operations Director and Fundraising and Marketing Director he has worked across the UK in social care, homelessness, Olympic Legacy and education.
Away from work Tim enjoys golf, cricket and choral music, singing with Chester Cathedral Choir and directing their Saturday Singing Club for primary school children. Tim is also a Cub Scout Leader in his local pack. He is married with two young children and lives in Cheshire.
Policy
Gavin Terry, Head of Policy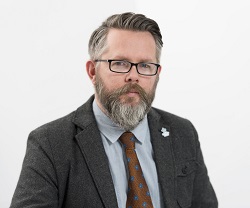 Gavin has been Policy Manager at Alzheimer's Society since March 2014 and leads the Policy team in the analysis of emerging health, social care and public policy and how it relates to the needs and experiences of people affected by dementia. His team are also responsible for forging relationships and working to influence key stakeholders, as well as developing key policy evidence around dementia to support the Society's lobbying and campaigning strategic objectives.
Gavin previously held the role of Policy Manager at Diabetes UK and, prior to working in the voluntary sector, worked in the NHS in both primary and acute care service development.
Dominic Carter, Policy Manager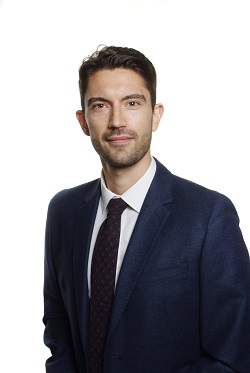 Dominic is policy lead for the Society on social care, public health and the care workforce. He joined the organisation in March 2016.
Recently he analysed and reported on the findings of the charity's largest ever consultation of people affected by dementia, Turning Up the Volume. He has also led research on the third phase of the Fix Dementia Care campaign, profiling the need for the sector to provide quality dementia-specific training to support care workers.
Dominic previously worked in policy for a not-for-profit care provider membership organisation within the social care sector after completing his degree at the University of Leeds.
Research
Dr James Pickett, Head of Research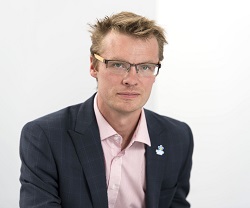 Dr James Pickett has been working in the area of dementia research for 6 years, and is the current Head of Research. He has a knowledge of the dementia research landscape, both in the UK and overseas in particular covering biomedical research, trials and treatment and prevention approaches. James has a positive outlook for progress in dementia research and that new treatments may be found in the next five years.
James has a PhD from the University of Cambridge and has also worked in the area of diabetes. James lives with his wife and son in Hertfordshire and enjoys running.