Colin Ward answers our questions
From the August/September 2016 issue of our magazine, Colin Ward, who has posterior cortical atrophy and Alzheimer's disease and lives in Hull, answers our questions.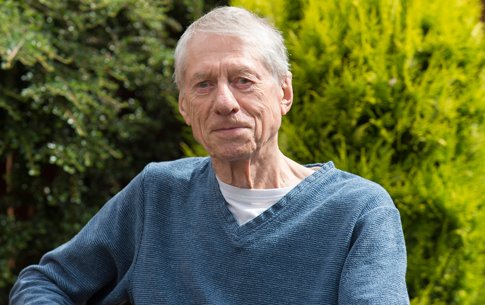 Q&A: Colin Ward
Hull, East Yorkshire, aged 74 with posterior cortical atrophy (PCA) and Alzheimer's disease
What changed most after your diagnosis?
Being less able to solve problems for family and friends. Throughout my career, I was the go-to guy – they would say, 'Go and ask Col.' Not being able to drive is also a serious blow to my esteem, and to my pride.
What would you take to your desert island?
The newspaper and Sky Sports. I love watching rugby, snooker and cricket – I'd be absolutely aghast if I didn't have that!
How has Alzheimer's Society helped you?
Joining the Research Network was the best thing I ever did. I keep abreast of the latest research and have met some extremely good people.
What song or tune sums up your life so far?
Positive thinking, by Morecambe and Wise – I try to look on the bright side, though it is difficult.
What single thing would improve your quality of life?
Dead easy – a cure for PCA, and I'll do everything I can to get involved and take part in research programmes.
What is your most treasured possession?
A bone china tea set that my mum's first employer, a Jewish confectioner in Hull, gave her when she left to get married. It reminds me of a wonderful woman who brought up four children – on her own for quite a while, until she remarried.