COVID-19: Activities and actions toolkit to help young people learn about dementia
Our new Activities and actions toolkit is for teachers, parents, guardians and youth leaders to help young people learn about dementia and how they can take action to support people affected by dementia during the coronavirus pandemic.
What is the Activities and actions toolkit?
The toolkit is a collection of easy activities and books that help educate about dementia and some suggested actions young people can take. The activities and actions have been taken from Alzheimer's Society's free tried and tested resources to help young people learn about dementia in a fun and engaging way. They are a great tool to educate children while they are not in school.
Whilst the resources have been designed for use by schools and youth groups, parents and guardians can also adapt activities to use at home.
Why is the toolkit so important?
We're all going to be spending a lot more time at home in the coming weeks and months due to the coronavirus (COVID-19) crisis.
This is a lonely and scary time for many of us, but especially for people affected by dementia.
Young people can help people affected by dementia get through these challenging times and feel less isolated. Take this opportunity to create a dementia-friendly generation by using this easy toolkit and the other resources we have available.
How can I get involved?
Fill out our short online form and you can download our resources for free.
If there are questions in the form that don't apply to you (e.g. name of school or organisation), please feel free to write 'Not applicable' where necessary.
Here are some of the top activities and important actions chosen by us that you can do today
Grandma, by Jessica Shepherd
Ages 5+. Written from the child's perspective about Grandma going into a home. Q and A from child's perspective.

​
ISBN 13: 9781846436024
Grandma's box of Memories: Helping Grandma to Remember, by Jean Demetris
Ages 5+. Well-illustrated book about creating a box of memories.

ISBN: 9781849055178
When my Granny Forgets, I Remember: A Child's Perspective on Dementia, by Tony Haberkom
Ages 5+. Outlines the journey for the person affected by dementia and their family.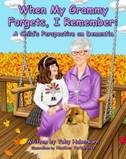 ISBN: 9780991623600
Me and Mrs Moon, by Helen Bate
Ages 7+. Cartoon style. Written from children's perspective, who realise that a dear friend is living with dementia. Outlines their journey in getting help.

ISBN 978-1-910959-94-7
Grandpa's Great Escape, by David Walliams 
Ages 7+. In this humorous tale, a former spitfire pilot escapes from his care home, which is run by evil Matron Swine.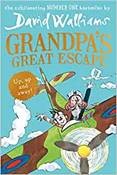 ISBN: 9780007494019
Can I tell you about dementia?, by Jude Welton
Ages 7+. Written from a person with dementia's perspective, includes some facts and challenges of dementia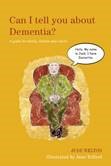 ISBN: 9781849052979
Back to Black Brick, by Sarah Moore Fitzgerald 
Ages 11+. Story about a boy living with his grandfather who has Alzheimer's disease.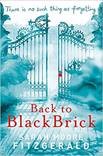 ISBN: 9781444006599
Share it on our social channels
Please remember to share these activities with others and any actions you take on
social media. Tag @alzheimerssoc and @dementiafriends to help spread the word and to
help support people with dementia during these challenging times.
Tell us on Twitter
Tell us on Instagram