Following her dementia diagnosis in 2014, Wendy Mitchell has published a new book. We're delighted to share this account written by Sarah, Wendy's daughter.
Mum's diagnosis of dementia has been devastating for me, as well as my mum. I never thought I'd be having to deal with this in my 30s.
However, this is the hand we've been dealt and I feel lucky that we are talking openly and honestly about the future, as I know not all families do.
Looking for support
A few months after Mum's diagnosis, we realised there was no pathway or helpful service that seemed to be kicking into action. Mum ordered lots of information from Alzheimer's Society online, and I did the same. Mum does not want me to be her carer - I may be a Nurse, but I am her daughter first and foremost - so I wanted information on how to help someone with dementia to live independently.
With all good intentions, I started off trying to put her coat on etc., which she quickly put a stop to! If I start doing things for her, she will lose the ability to do them herself. Now I try to take a step back: if she can do something, regardless of how long it takes, then she does it herself. If she needs my help, she will (usually!) ask for it. It's about being around to support, but not taking over. And even more so, it's about just 'being with' and making sure we do normal things and have fun!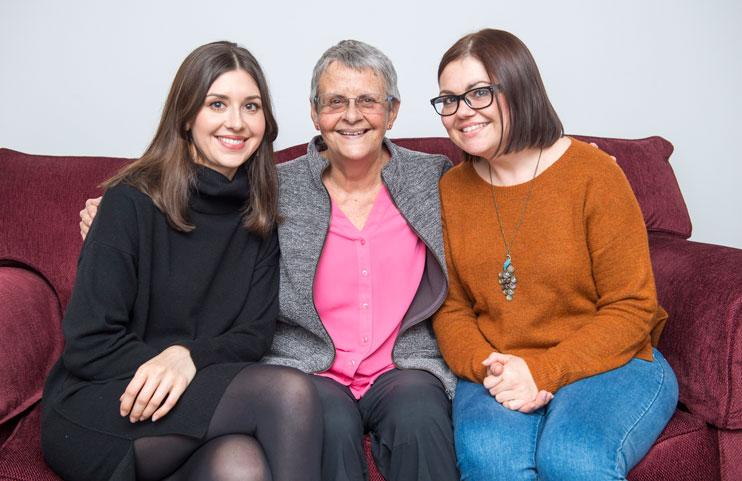 Wendy with her daughters, Gemma and Sarah
Power of attorney
Knowing mum's wishes for when she 'goes over the edge', as she puts it, is so important. If we had not gone through the Power of Attorney for health and discovered mum's wishes, I know I would have said yes to antibiotics if she got an infection. I would have said yes to anything to prolong her life because I can't imagine life without her.
But I would have been making those decisions for me, not for mum. Once mum 'goes over the edge', she does not want to be here. It has taken me a long time to even begin to get my head around all of that.
Being flexible
I'm not talking about doing yoga or pilates. As well as the general deterioration of dementia, mum has good days and bad days. This means that I don't quite know how she is going to be on any given day. I just have to go with the flow and take it one day at a time.
Sometimes I find that easy, but we all have good days and bad days of sorts. So, on good days we laugh a lot and things seem to happen smoothly. On bad days, we just get things done and wait for the next good day to come around!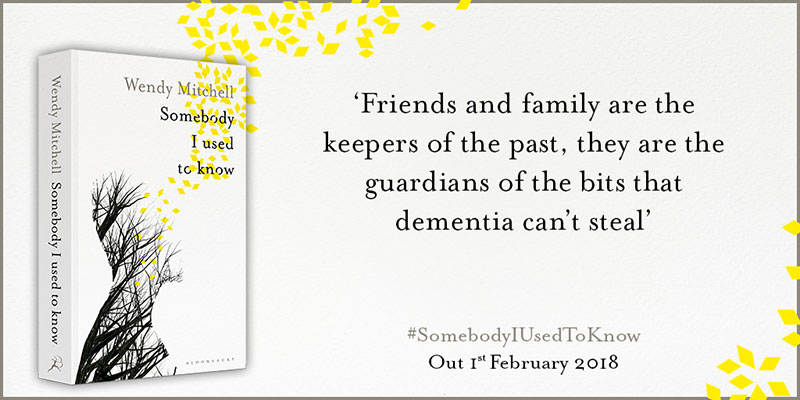 ​
Wendy's book 'Somebody I used to know' is available now from Alzheimer's Society's shop. You can also read her blog on living with dementia, 'Which Me Am I Today?'.
Buy Wendy's book
Read Wendy's blog