Read about the 2016 Dementia Friendly Awards, as we look at the nominees for Dementia Friendly Community of the Year.
This is the fourth post in a blog series in the lead up to the 2016 Awards ceremony on 30 November.
This award recognises communities who have evidenced exemplar planning, progress and impact towards becoming dementia friendly! The finalists have demonstrated innovation and originality in the involvement of people affected by dementia and the decision-making process around local priority setting. The communities are split into three categories, city, town and rural – each with three fantastic nominations and a winner.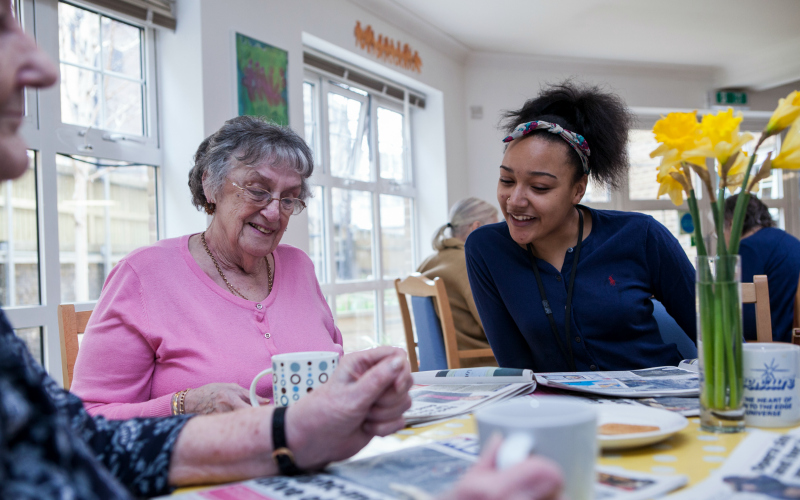 City
Bradford's Dementia Friendly Community Programme
Bradford council has committed to become dementia friendly, and have worked with local services including care homes, swimming pools and libraries to ensure this. They have also developed community action groups across the area, including faith, LGBT groups and disability groups, many of which involve ward officers and councillors leading to a greater degree of accountability from elected members. They have enabled the Community Dental Service to become dementia-friendly, leading to the service also being nominated for a Dementia Friendly Award.
Dementia Friendly Plymouth
Plymouth City Council and Plymouth Dementia Action Alliance work together to ensure that people with dementia and their carers are supported as fully as possible. There is a Joint Dementia Action Plan in place which supports, funds and stimulates many innovative projects for people affected by dementia, such as:
Library reminiscence roadshow sessions and memory café
The city museum's arts and minds group
The Dementia Quality Mark accreditation scheme for care homes
Plymouth Hospital's Trust
Over 60 businesses and organisations from a wide variety of sectors that have committed to work towards becoming dementia-friendly
Southwark
Southwark Dementia Action Alliance (SDAA) supported Southwark Council to obtain its status as Working Towards a Dementia Friendly Community in early 2016. It is the SDAA's ambition to demonstrate that even in the very heart of London, people living with dementia are not excluded from our civic, cultural and recreational benefits. Achievements over the last 12 months include:
Accredited by WHO as being an Age Friendly borough
The Council library service has incorporated the Reading Agency's Reading Well Books on Prescription scheme targeting people living with dementia.
Dementia-friendly showings at the local Picturehouse cinema
Wildlife Garden open event, which enabled local residents with dementia and their carers to get back to nature in a safe and supported environment
Providing Dementia Friends sessions for a wide range of local groups including pub landlords, arts venues and GP receptions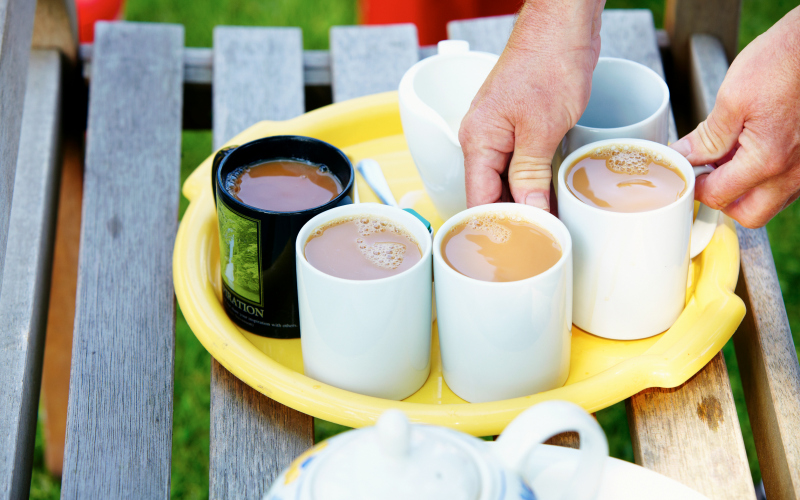 Town
Dementia Friendly Middlesbrough
After a consultation to identify what a dementia-friendly community means to people with dementia and their carers, a group of organisations in Middlesbrough started a six step guide. The Dementia Friendly Middlesbrough working group membership includes the local authority, businesses, faith groups and more. The group held a launch event and promoted the project through local and regional media speaking at a number of events and community groups. So far 54 organisations have signed up to work to become more dementia-friendly. The project is also working with other organisations to increase dementia awareness among school children and in churches.
Wigan Borough
Over 600 local people attended community engagement events to identify what a Dementia Friendly Community means to them. Individuals, groups, organisations then developed an idea and submitted applications to run activities for people living with dementia. The community then voted for which they would like to receive funding. Examples of activities include reminiscence sessions, vintage tea parties, dementia-friendly dog walking, swimming and yoga, music/singing groups and befriending. One successful project was Guardian Angels – a wristband, keyring or badge which are electronically programmed with emergency contact details accessed by scanning the device with a mobile phone. Wigan has over 100 Dementia Friends Champions who have created over 4400 Dementia Friends!
Dementia Voice PL12 - Saltash
The Dementia Voice PL 12 group opened a drop in café, which is run by volunteers and has proved very popular with people wanting to find out more about dementia or sit and chat to somebody about their experiences. Two of the group members have been regularly invited to talk about their experiences at professional meetings and are raising profile of how to live well with dementia. This has been a great example of local people, whether it be residents, library, residential home, local businesses, church or health centres, coming together to tackle dementia. Their proactive approach has delivered two Patient Participation Groups, Drop in Cafe, Breakfast meetings, Dementia Friends sessions, Champions within the group and inspired local organisations to get involved.
Rural
Greenmount Village Community D-CaFF Café
In September 2015 the Community took up the challenge to be a "Dementia Friendly Village" in 2016. One part of this was the implementation of a sustainable dementia cafe with attendance of 40-50 every month, supported by 8 regular volunteers. The local Girl Guides have held several cake sales to raise funds for the D-CaFF and local Greengrocers Pooles and Cooperative Food Store provide weekly refreshments. The latest recruit is a two year old working Cocker-Spaniel PAT(pets as therapy) dog who will be a valued asset to the thriving cafe. Themes so far have been Right Royal Tea Party, armchair exercise, fire safety talk, climb aboard the Blackpool Belle and Time for Reminiscence!
Honiton Dementia Action Alliance
After asking people with dementia and their carers what they would like to see, Honiton set up a Dementia Friendly Walking Group, Nostalgic Cinema, pub lunch group and theatre group. They work with young people from 6th formers to Beavers, cubs and Scouts. They also support the Memory Café, spread awareness through their website and social media and offer Dementia Friends sessions to individuals, groups businesses and organisations in the area.
The Town of Watchet
Watchet's activities include a Forget-me-not Cafe started and running fortnightly, work with Sea Scouts and the 'Archie Project' - linking First School with local sheltered housing, which commenced Sept 2016. In terms of raising dementia awareness, there are frequent news items in the local paper (West Somerset Free Press) and stands at many local events including Carnival and Music Festival to inform residents and visitors about living with dementia. Dementia information fridge magnets have also been distributed at GP surgeries.