Dementia Connect is our expert service that will transform the lives of people affected by dementia.
It connects people to the right support, at the right time, in the right way; combining face-to-face support with telephone, print and online advice and information offered by specially trained Dementia Advisers.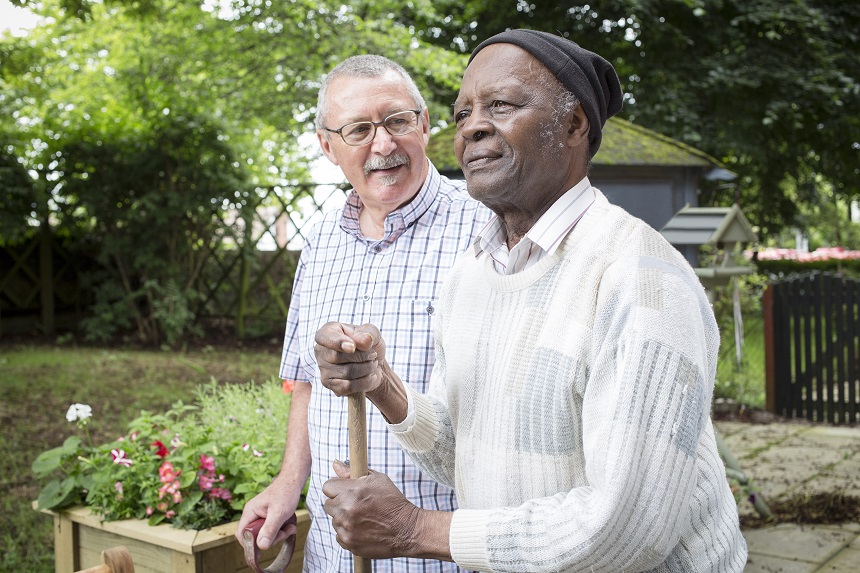 How does it help?

We're here for everyone affected by dementia, and through Dementia Connect, we'll help you cut through the confusion and get you the support you need, when you need it.

However you need us, we're here to help; from someone to talk to, by phone, email, online or face-to-face, to practical advice and information from dementia experts who understand.
It also includes our Side by Side service, which matches people with dementia with our dedicated volunteers, enabling them to keep doing the things they love.
"It's just knowing there is someone out there who you can talk to who understands." - Katherine, Service User.


How does it work?
Once you've contacted us, or your GP or healthcare professional has made a referral to Dementia Connect, you'll be contacted by a specially trained Dementia Adviser. They will assess your needs and connect you to the right support, helping you to manage your condition and live independently for longer.

It's free of charge, and we'll keep in touch, providing you with ongoing support and services when you need it.

No-one should face dementia alone. And with Dementia Connect, no-one will have to.

Get support today

Telephone: 0333 150 3456

Email: [email protected]

Or ask your GP for a referral to Dementia Connect today.

NB: This new service is being piloted in East Lancashire, Blackburn with Darwen, Birmingham and Solihull, and from October 2018, it will be available throughout Wales. You will need to live in these areas to use this service.

If you live outside of these areas, you can still talk to one of our expert helpline advisers on 0300 222 1122.