Our 10,000 volunteers and 2,600 employees are committed to creating a world without dementia.  Take a look at the type of roles we have, and how they fit in the wider organisation.
Digital services
Our Digital Directorate is driving a transformation programme that will radically change the way we work across the organisation with respect to digital.
Digital – including digital marketing and social media, digital content, digital fundraising
Information Systems and Information Technology
Fundraising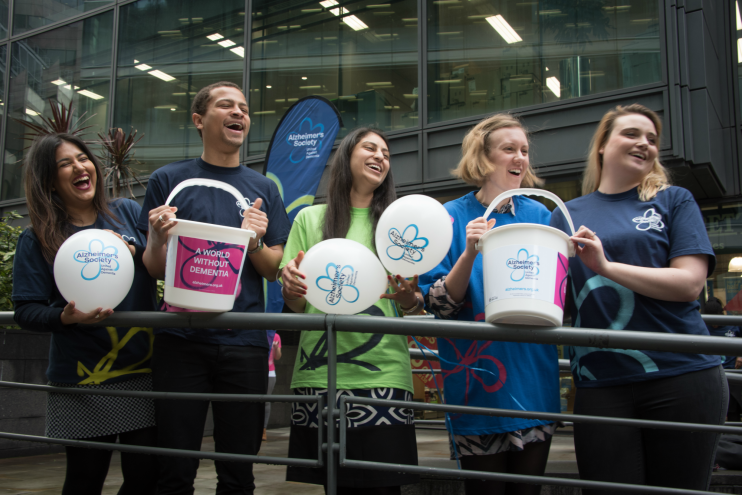 The Deal on Dementia is an ambitious, new strategy. Our Fundraising team ensure that we have the financial resource to deliver it, so we can fight dementia forever.
Individual Giving
Events
Legacies and Recognition Giving
Regional Fundraising
Corporate Partnerships
Customer Services and Insight
Cause and Donor Impact
Philanthropy
Development
Find out more about fundraising.
Campaigns and Partnerships
Our Campaigns and Partnerships team lead Alzheimer's Society's work engaging with people affected by dementia, health and social care and wider society in a dynamic movement for change.
Marketing and Communications
Our Marketing and Communications team protects, promotes and enhances the work, brand and reputation of Alzheimer's Society, its volunteers and employees and those using its services.
Media
Marketing and Brand
Celebrity Liaison
Operations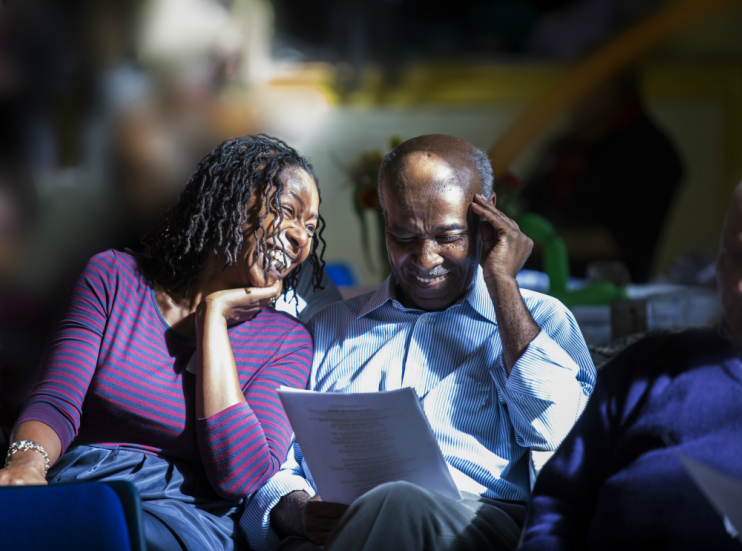 Operations ensure that people affected by dementia get the support they need, by delivering our face-to-face and national information and support services.
National Services - ensure that the Society's information (either online, publications or verbally) is fully accessible and effective for people affected by dementia and the general public.
Local Services - covers the delivery of direct support and Side by Side services, across England, Wales and Northern Ireland.
Commercial Intelligence and Outreach – ensure Alzheimer's Society develops and delivers strategically aligned commercial activities to the highest standard.
Transformation and Strategic Change - Responsible for horizon scanning both internally and externally to understand the future needs for Operations and to lead on the necessary business transformation to deliver on it.
Safeguarding and Quality - ensuring that the Society is compliant with law and adheres to national and statutory safeguarding best practices.
Find out more about our support services.
People and Organisational Development
We want every one of our volunteers and employees to feel inspired, capable and empowered to help create a world without dementia.
HR Operations
HR Business Partnering
Organisational Development
Internal Communications and Engagement
Volunteering Development
Research and Development
Our Research team are working towards a world without dementia, by coordinating our research programme, liaising with scientists and managing our Research Network. They also ensure that dementia research and science is communicated correctly.
Research – including the grants programme, research engagement and research communications
Research Development and Evaluation – including research translations and evaluation programmes
Find out more about our research projects.
Finance, planning and Performance
Strategy and Change is the backbone of the Society, providing functional expertise in a number of areas to help deliver improved performance across the Society.
Finance
Property and Facilities
Planning and Performance
Quality and Risk
Health and Safety
Project Management
Award winners
We are the proud winners of the following awards:
Winner of 'Excellence in Internal Communications' at Charity Times 2017
Winner in the best Not for Profit programme category in the Training Journal Awards 2017
Most Admired Charity award at the Third Sector Awards 2015