Nigel Starmer-Smith enjoyed an incredible sporting career and, to his son Charlie, has always been a hero. Following many challenges as a family, including the progression of Nigel's dementia, Charlie relied on music to unpack his feelings. Now he is fundraising for Alzheimer's Society with his latest song, Tonight.
In my heart of hearts, I already knew there was something wrong with Dad, but it was only when we heard him stumble during rugby commentary, live on air, that I had to face up to reality.
In his long career as a rugby commentator, Dad made very few mistakes.
These errors were entirely out of character.
His producers were seemingly unaware and I have no doubt that it was 40 years of muscle memory that helped him get through the tournament.
He'd never commentate again. In fact, such was the impact of this form of frontal lobe dementia (also known as frontotemporal dementia, or Pick's disease) that within six months, he was barely able to string a sentence together.
Image above: My dad, Nigel, playing rugby as a young man before becoming a commentator a little later in life.
Looking back now, there were plenty of warnings signs – a man who was the life and soul of the party had started to shun the limelight. He would become anxious about any social engagement and much of the spark that made him such good company had gone.
The father I loved was slowly slipping away from us before our very eyes.
My dad has always been my hero.
Not just for his England rugby-playing achievements or his commentary prowess, but for how, despite the adversity he faced, he remained such a wonderful, loving father.
Facing challenges as a family
My family have been dealt a terrible hand – my sister died when she was just 16 from a rare blood condition, and then my brother from a type of lymphoma. He was only 19. No parent should have to bury a child, let alone two. 
I remember saying at my brother's funeral that I believed that the sun would shine for my parents in time. The truth is it hasn't and Dad's dementia diagnosis only confirmed that.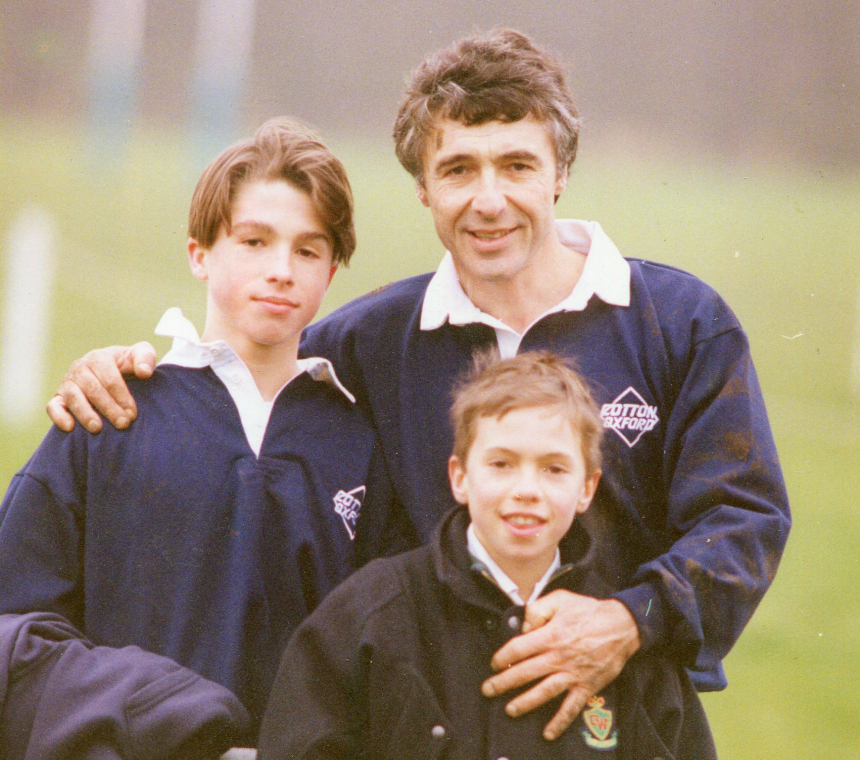 ​
Image above: My dad and I with my brother, Julian, pictured front.
I knew a little bit about the disease as it was something my dad's brother also lived with. He died not long after Dad himself had been admitted to a specialist dementia home.
From afar, you have no idea just how cruel and life-changing dementia can be - not just for Dad, but everyone around him.
It is a slow, inexorable decline that sees you mourning the person you have lost while they are still alive - something that was only heightened by his enforced isolation during lockdown.
The burden – both physical and mental – fell heaviest on Mum and no doubt contributed to her own poor health.
My mum was belatedly diagnosed with late-stage bowel cancer earlier this year, which made things doubly difficult for our family.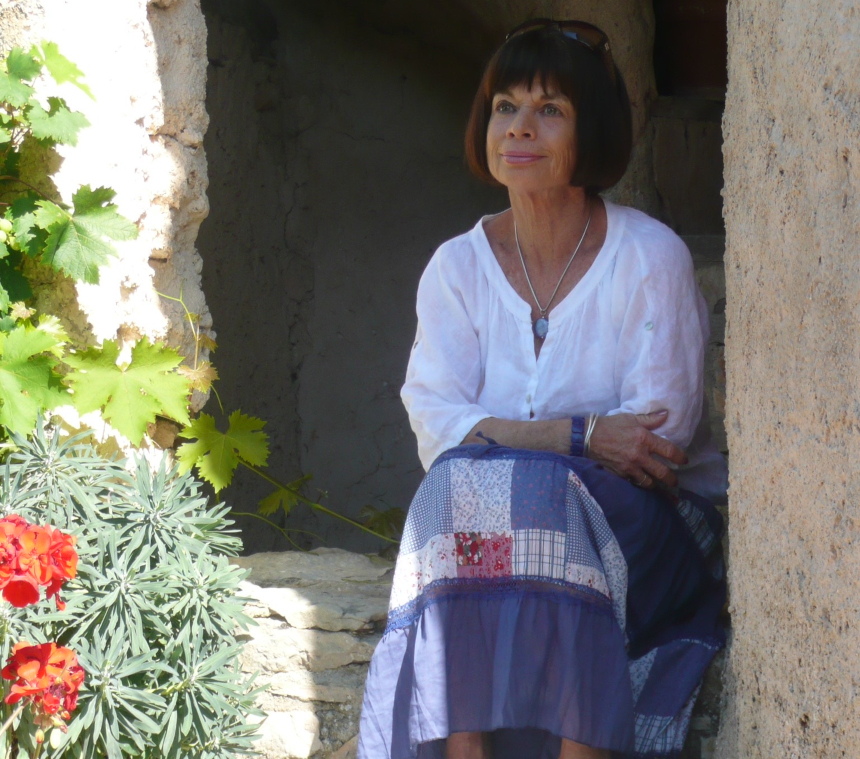 Image above: My mum, Ros, cared for my dad.​
Music became my escape
My day job is in travel, but during lockdown it was music that became my escape - a way to channel and unpack some of the pent-up anger, sadness, frustration and despair. 
I was asked by my mum, who by this time had moved in with us as she underwent chemotherapy treatment, to send a song into a competition that BBC 5Live was running around lockdown music.
At the time I refused, not only because song-writing was all new to me, but it was also something very personal.​
Image above: With Dad holding my youngest son, Harry, at the care home.
I'd never thought about anyone else hearing it, let alone it being played on air. However, after my mum nagged me almost on a daily basis, I eventually agreed.
The song I chose to send in is called Spotlight - it is about my dad's battle with dementia but I hope it will resonate with anyone who has been affected by this cruel disease.
To my surprise, the radio producer came back to say they'd love to play my song.
I went on the BBC 5Live's Breakfast show the following week and talked about the music but also about my dad and his struggles.
Even more unbelievable was that an award-winning producer was listening to the programme and got in touch the next day and invited me to Abbey Road. A few weeks later I recorded an album in the iconic Studio 3, which was totally surreal. 
Songs dedicated to both of my parents
I launched my debut single, Spotlight, last November and gave proceeds to Alzheimer's Society. Now I am doing the same with my latest song, Tonight.

Alzheimer's Society is doing some fantastic research into possible links with contact sports as part of their Sport United Against Dementia campaign. 
Image above: Dad has always been my hero, not just for his England rugby-playing achievements
I dedicated Spotlight to both my parents. Sadly, not long after the album was finished, my mum passed away but not before I had a chance to play it to her, which was very emotional for both of us. 
Music has given me something positive to hold on to in these dark times.
If my music can help raise awareness and money for such a worthwhile cause, then I know Dad would be so proud.
'Tonight' is out on 6 June. Search for Charlie's music on Apple Music, Spotify and all other leading streaming services. All proceeds are going to Alzheimer's Society.
You can follow Charlie on social media. Visit linktr.ee/charliestarmersmith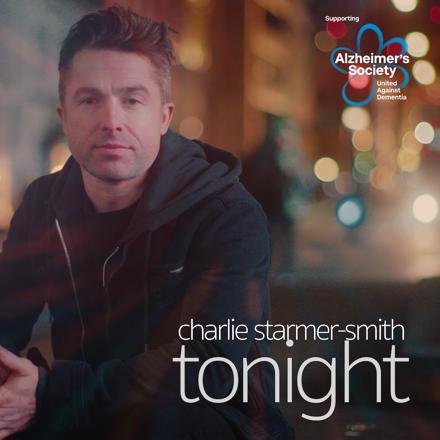 This article was first published in November 2021 and last updated in May 2022.