Danielle helps to support her mother-in-law, Sheila, who has dementia. When the family were unable to visit Sheila's care home during coronavirus, Danielle made a unique memory cushion with pictures of family members.
My name is Danielle and my story is about my mother-in-law, Sheila.
I entered the family almost seven years ago when I married Sheila's son, Paul. He is an only child and has a close relationship with his mother who brought him up by herself. Subsequently, Sheila married her husband, John, 30 years ago.
It was in the early part of 2017 that we noticed that she was very repetitive and forgetful. This progressed over the coming months until a diagnosis of dementia was given.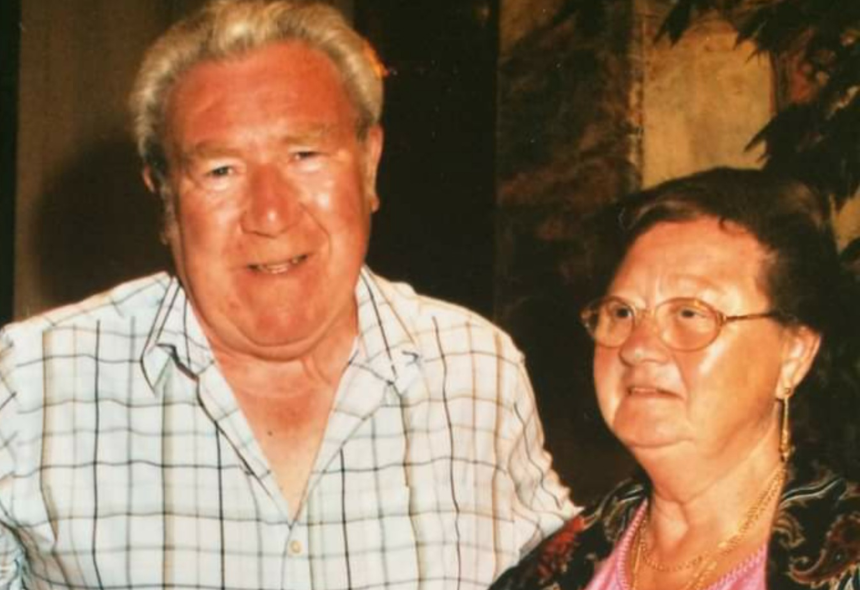 Providing care at home
Over the past three and a half years, we have continued to care for Sheila and her husband.
Sheila is a type one diabetic who was in need of insulin twice a day. This element of day-to-day care was managed by her husband. Eventually, it was decided it was no longer safe for John to administer the insulin and the district nurses had to take over.
As Sheila's dementia progressed, she became more and more agitated and aggressive. She would sleep for very long periods, refuse to eat or take the insulin.
The whole situation was exacerbated by their home needing suitable adjustments. Due to their ages and Sheila's progressing illness, the changes needed at home were not something they could manage.
Moving to a care home
Ultimately we had to make the decision with much help from her social care team that it would be in her best interest to consider full-time residential care.
My own mother had been in residential care locally and subsequently passed away in a lovely care home. With this in mind, Sheila is now happily residing in the same care home and life is far better for her.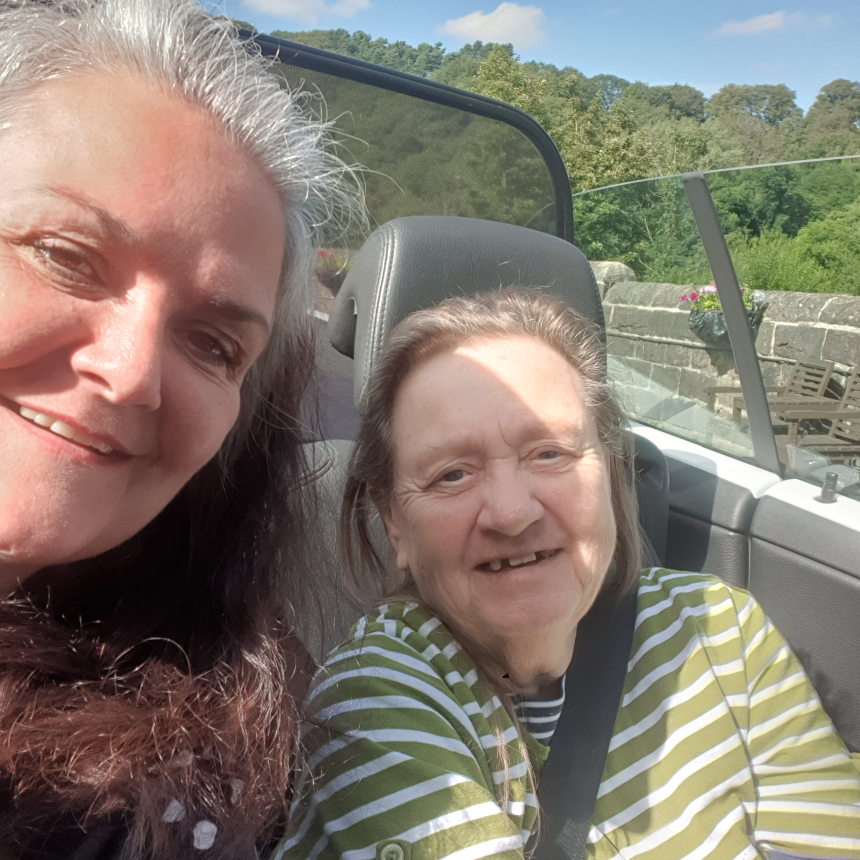 ​
Sadly, during coronavirus, we have not been able to see Sheila other than through a window. This causes her much anguish and is not something we feel is of benefit for her.
With much sadness, the family visits throughout the pandemic have been few and very short in duration.
This is what brought me to my initial idea of the memory cushion. I was trying to think of a Mother's Day gift when she is so well catered for and her room can only hold so many ornaments and photo frames!
Making memory cushions
As a keen sewer, I decided on a cushion of appliqued houses complete with photos on fabric of each family member at the windows. This portrays who lives with who and in which house. The houses flap open to reveal our names.
The memory cushion is soft, portable and washable. It's pretty and a talking point for the caregivers. The cushion gives prompts for colour and numbers of windows etc again aiding memory function.
The names behind the houses give caregivers a prompt to talk about us when we cannot be there.
I thought that maybe this idea would be beneficial to other families facing the battle to keep names and faces alive in the memory of their fading relative.
The memory cushions I make have love in every stitch. If they help just a tiny bit then they've served their purpose.
Supporting a person with memory loss
Our factsheet explains ways to help a person with dementia manage their memory problems and stay independent for longer.
Read online
Download now