Birds of a Feather star Linda Robson unites against dementia at London Memory Walk
Birds of a Feather star and Loose Women panelist Linda Robson admitted she 'did not know whether to laugh or cry' after taking part in the Alzheimer's Society London Memory Walk.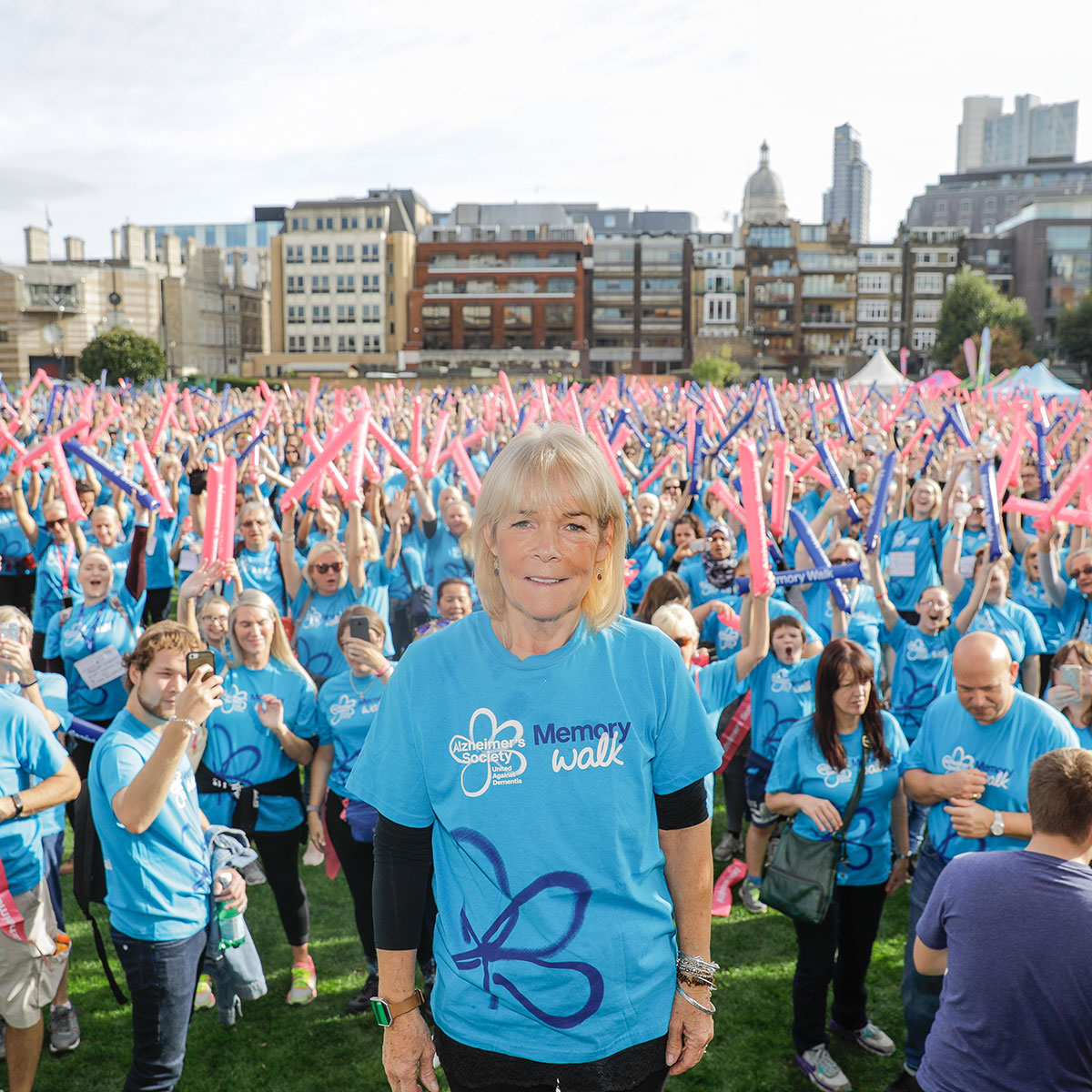 Linda, whose mother was living with dementia when she died, opened up about her mixed emotions after she joined 2,700 people taking part in the Memory Walk which took place at the Honourable Artillery Company, Finsbury Barracks in London.
She describes how the event brought cherished memories of her beloved mum flooding back but the sight of seeing so many people uniting against dementia by taking part in the walk put a spring in her step as she walked the streets of London.
'I walked in memory of my wonderful mum, Rita, because there's not a day that goes by when I don't think of her.

'It was awful seeing the way the woman I worshipped deteriorate, but her legacy is that she has made me determined to do everything I can to help defeat dementia.'
Dementia devastates lives, but every pound raised through Memory Walk helps Alzheimer's Society provide vital services and fund research to improve care and find a cure.
Linda's mum died of cancer in a Hampstead hospice at the age of 75 in August 2012 after living with dementia for several years.
Following the event on Saturday 13 October, Linda added:
'This was my third Memory Walk for Alzheimer's Society and I never know whether to laugh or cry when I take part.

'It makes me deeply sad thinking that I've lost my mum, who was living with dementia when she died, but it also really fills me with hope that we will beat dementia sooner rather than later.

'It gives me a wonderful feeling of optimism seeing thousands of people all coming together and uniting for one cause. The walk always has an incredible atmosphere.

'One person develops dementia every three minutes in the UK. There is no cure for the condition and I've seen from first-hand experience how it turns lives upside down.

'Memory Walk is a great way to raise money that will hopefully bring an end to dementia through research, but Memory Walk also helps raise awareness of a condition that devastates families and inspires them to take action.'
Linda is among 100,000 people who are taking part in 40 Memory Walks this autumn and the charity is hoping they will generate as much as £9 million to help people affected by dementia.
Of the top 10 causes of death, dementia is the only one that cannot be prevented, cured or slowed down. Research will beat dementia but more funding is urgently needed to find a cure.
Alzheimer's Society is committed to spending at least £150 million over the next decade on dementia research – and Memory Walk will help to raise vital funds towards this.
Alzheimer's Society Chief Executive Officer Jeremy Hughes said:
'We are enormously grateful that Linda has united with Alzheimer's Society to help us defeat dementia.

'Dementia is the UK's biggest killer – someone develops dementia every three minutes, with 1 million set to develop the condition by 2021.

'Sadly, dementia can devastate lives, but every pound raised through Memory Walk will help Alzheimer's Society find a cure for dementia and while scientists pursue that goal the funds raised will be used to invest in improving care so people can live better with dementia.'
Alzheimer's Society is urgently calling on people to unite against dementia by organising their own walks throughout October – register now for 'Your Walk, Your Way' at memorywalk.org.uk