My appointments - helping people with dementia keep track of appointments
My appointments is a booklet to help people living with dementia keep a record of the appointments they have with health and social care professionals.
What is My appointments for?
My appointments is a free booklet designed for people affected by dementia. The pages can be filled in with notes and details on appointments that the person has with health and social care professionals. This can help the person and the people around them keep track of which professionals the person has seen and what support and advice they gave.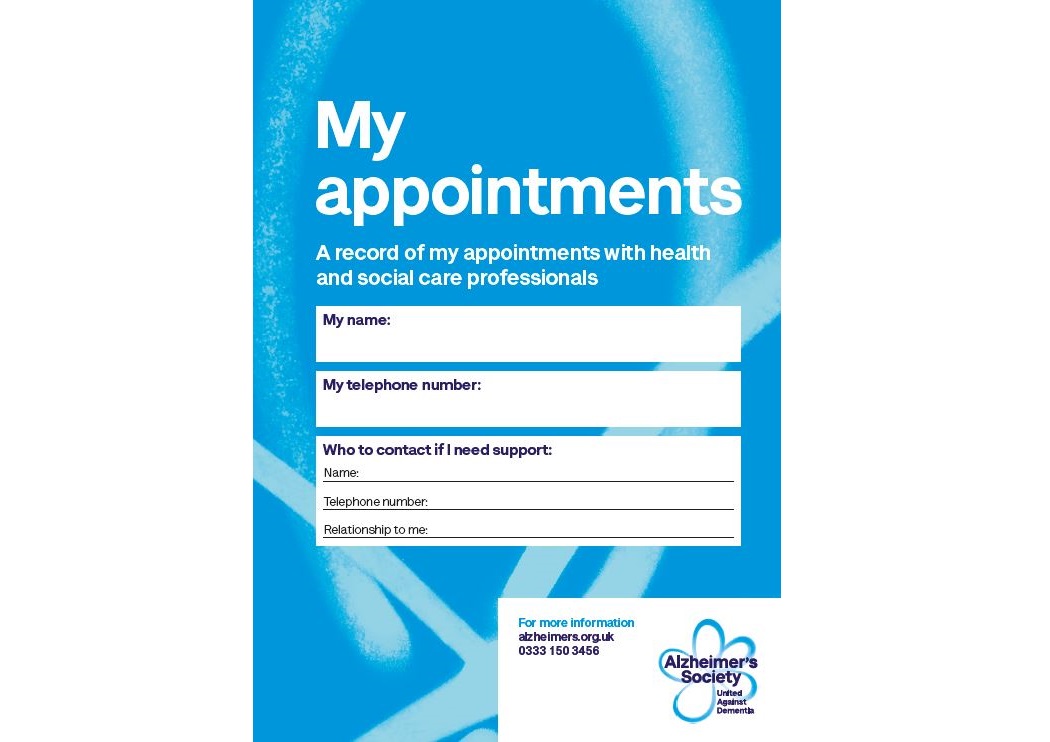 ​
How should My appointments be used?
This is up to the person. They can use the booklet however they like. There is space on each page for the person to include:
details of the appointment
details of the professional and how to contact them
a photo of the professional
questions the person wants to ask during the meeting
notes on the appointment
next steps.
The person can fill the booklet in themselves or someone can fill it in for them. They can include as much or as little information as they like and feel comfortable with. 
Details of the booklet
Code: 923
Size: A4
Pages: 32
Price: free to order or download
Format: available in print or as a fillable PDF.
After downloading the booklet, you can either:
print it out and fill it in by hand
save the file to a device and add text electronically.
Photos can only be added by hand once the booklet is printed.
Get a free copy of My appointments