A film club in Canterbury for people affected by dementia
From the October/November 2016 issue of our magazine, read about a group of people with dementia and carers in Kent who've been watching films together.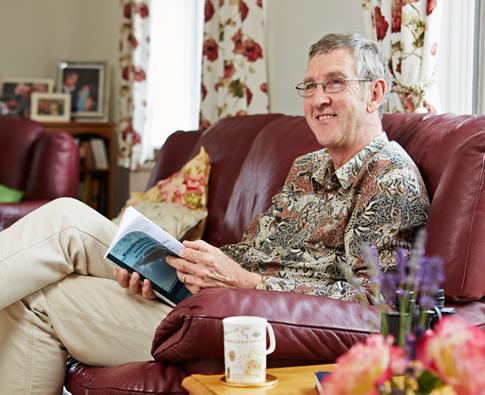 Since Keith Oliver was diagnosed with Alzheimer's six years ago, he has been involved in many endeavours to make sure that the voices of people with dementia are heard.
The former headteacher, now 60, was one of the authors of Welcome to our world.
A group of people with dementia shared their experiences through this book, supported by creative writing tutor Liz Jennings.
When Liz suggested a film club in Canterbury for people affected by dementia, Keith was excited by the idea of going beyond reminiscence and old movies. He says,
'I wanted to promote and encourage people to choose films which perhaps were outside their experience, rather than the obvious nostalgic choices.'
New films
Six screenings over 12 weeks at a community hall, supported by volunteers, attracted a total of 126 people affected by dementia.
Films from the last five years were chosen, ranging from The King's Speech and Paddington to Mao's Last Dancer, which was the most popular. Discussions after each showing focused on how people felt about the film.
Keith says,
'We wanted to encourage people to express their opinions and make them feel valued and valuable.'
'Many friendships were formed and reinforced through the project, and couples continued the discussion at home afterwards.'
Dementia friendly
Another aim was to find out how cinemas can become dementia friendly, with an additional screening of Eddie the Eagle at the local Odeon to help this.
Many people were also introduced to the CEA card, which means that carers can get into most cinemas for free if there to support someone.
Keith says,
'This concluded the project firmly where we wanted to be – in the cinema.'