Get sponsored to do an abseil
Want to get that adrenaline pumping, but don't think a skydive is for you? Why not organise your own abseiling event and get family and friends to sponsor your daredevil skills?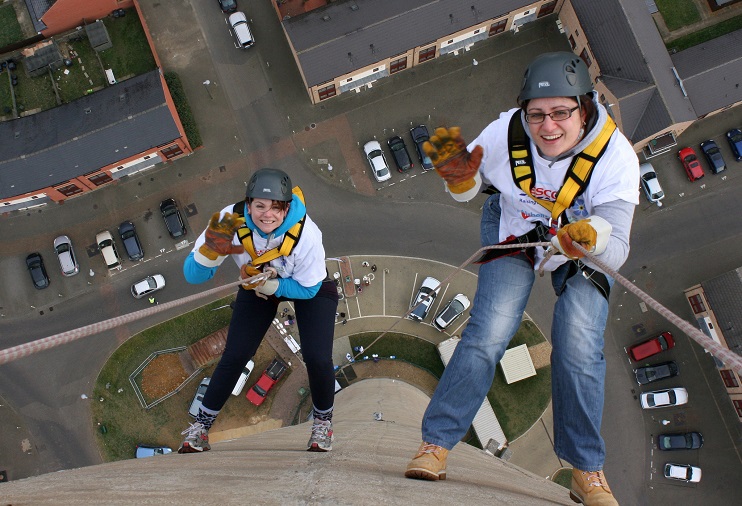 Doing an abseil either individually or with friends is a great way to feed the adrenaline junkie within, leaving you feeling on top of the world.
Interested in doing a sponsored abseil for Alzheimer's Society? Once you've sorted out the details of your abseil, get in touch using this form:
How to get started
Although we can't help you set up your abseil event, we are here to help you every step of the way with your fundraising!
Look into local and national abseil organisers to help you determine where and when you would like to do it, there are plenty of organisers online.
Let us know! Once you've sorted out the logistics, get in touch and we can send you fundraising materials and tips to help you spread the word.
Set up a JustGiving page to help you brag about your challenge while easily and securely collecting sponsorship.
Remember to look down and relish the views. An abseiling event is a great way to help in the fight against dementia, while doing something different.
You can order a fundraising pack that is filled with lots of advice and support.
If you would like more information, then please call us on 0330 333 0804 or email [email protected]