Our book club looks at 'The end of memory, a natural history of Alzheimer's disease'.
We hear readers' comments about a natural history of Alzheimer's disease, and invite you to read Helga Rohra's Dementia activist for the next issue.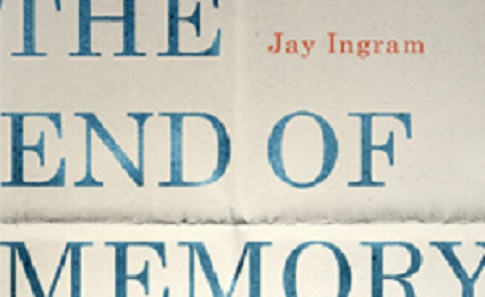 ​
Many people look to books to help come to terms with the realities of dementia – their own or someone else's – but the kind of book that someone most needs can vary hugely.
When Canadian broadcaster and writer Jay Ingram's mother had Alzheimer's, rather than memoirs or guidebooks he wanted a natural history – something that told him what caused the disease, its history, how it may be combatted and how it relates to the process of ageing.
Roberta Wiseman, at our Dementia Knowledge Centre, says that this is exactly what he has written in his recent book, The end of memory.
She says, 'It is suitable for anyone who has been affected by Alzheimer's and wants to gain an understanding of it.
'It might help readers deal with the fear of the condition and have a grasp of what is happening to their brain or that of a loved one. It may also go some way to alleviate the stigma that can surround dementia.'
Good insight
The book is aimed at general readers rather than speaking to either scientists or people affected by dementia specifically.
Dawn Panter, a reader in Northamptonshire, says,
'It is easy to read and gives a good insight into the history of research so far into the fight against Alzheimer's. There is some reference to other forms of dementia, but the main focus is Alzheimer's disease.'
The first few chapters look at the history of Alzheimer's before discussing changing lifespans and the effect of ageing on the brain. It explores what is known about the biological processes involved in the disease and what might help to maintain brain health, though the conclusion underlines the great need for a scientific breakthrough.
Roberta says,
'It might have been useful to acknowledge that, although finding a cure is very important, people are continuing to live full and productive lives with the condition.
'A different kind of book might have followed the meditation on human ageing with a piece on dementia-friendly communities and the need for society to respect people with a range of abilities and capabilities, especially during current times with our ageing population.'
The book also sometimes uses the word 'demented' – a negative term for many that can be a distraction in an otherwise informative book.
Dawn says, 'There are some discussions around areas we can all improve on, where research has seen some indication that it helps to fight off the disease or at least reduce the risk – continuing with education, being a healthy weight, being conscientious, having good blood pressure, avoiding diabetes and having a mentally stimulating job.'
She adds,
'We could all do something about most of these things, but the one interesting thing was that people with a big brain seem to fair well – not sure we can aid this one!'
The end of memory: A natural history of aging and Alzheimer's by Jay Ingram (Rider, 2016), 304 pages, £13.99, ISBN: 9781846045066.
Available from our online shop – see alzheimers.org.uk/shop
Dementia together magazine: Dec 16/Jan 17
Dementia together magazine is for everyone in the dementia movement and anyone affected by the condition.
Subscribe now
More from Dementia together magazine: Dec 16/Jan 17:
Dementia together magazine is for everyone in the dementia movement and anyone affected by the condition.
Subscribe now