See our new advertising campaign aiming to get Dementia more attention from the public
Dementia is set to be the 21st century's biggest killer - and it costs the economy more than cancer or heart disease.
In the UK, one person develops dementia every three minutes and too many face it alone.
Despite this, dementia still doesn't get the attention it deserves.
But our bold new advertising campaign aims to make dementia everyone's issue so we can change that.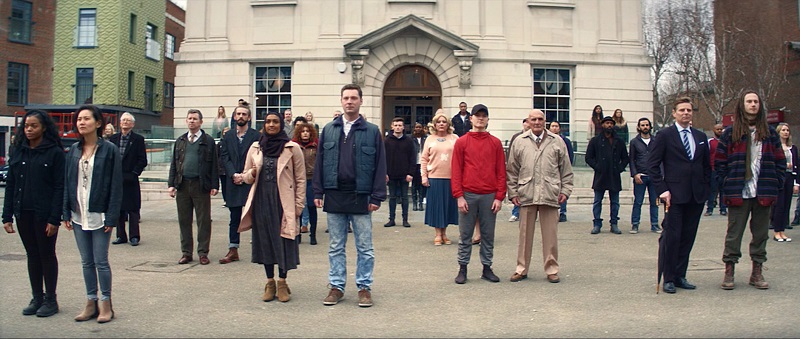 What's happening and why?
The four week campaign will span TV, press, online and social media, and calls on everyone to put aside their differences and unite against dementia.
Every experience of dementia is different. It affects people, their carers and families in a multitude of ways. One thing that does seem uniform is that people do not always get the support they need, and that care can become the job of families - with many facing staggering financial burdens. There are many reasons why we are doing this campaign - to break down stigma, to let people know we are here as the rallying point of the growing movement for change and to urge people to stand shoulder to shoulder with us ensuring that we raise funds and campaign for the rights of people affected by dementia. For me, it is hearing time and time again how alone people feel that strikes the biggest chord. We need to make sure everyone gets the care they need.
Our research has also found that public understanding is worryingly low and that people don't understand the sheer scale and urgency of dementia – only 22% of the population realise that dementia leads to death and worryingly, a third of people wrongly believe there is a cure. We also know that many people feel nothing can be done about dementia and there is a prevailing sense of apathy and hopelessness.
We need to shift this mindset to one of hope and action. The concept mirrors this – it tells the public that, given the scale and urgency of the issue, it's time to forget our differences and come together to urgently find a cure, improve care and offer help and understanding.
This is captured in the TV ad, which sees people from different walks of life coming together to unite against dementia. We were delighted to work with McCann and Oscar nominated director, Daniel Barber, who came up with the concept and brought it to life through the creative.
How the campaign was developed with people affected by dementia
The campaign concept was developed in the lead up to Brexit and has been designed to tap into cultural truths, some of which are uncomfortable. In some ways, we can feel to be a divided nation but regardless of age, background, philosophical views, allegiances, tastes or political persuasion the odds are dementia will affect us all in some way.
We tested a huge number of pairings and the script for the advert with a focus group of people with dementia. Gary Whiting, one of our supporters who has vascular dementia, was also on set and involved in the filming of the advert.
This campaign supports the launch of our new, bold brand. Throughout the development of the brand, as well as the advertising campaign concept, we consulted with people affected by dementia - including Alzheimer's Society service users - to ensure we developed a brand and visual identity that was accessible for all the people we support.
People with dementia that we've consulted with have been really supportive of us rebranding and launching this campaign. They recognise - and many have even encouraged us - to be bolder and more distinctive to meet the scale of the challenge. For me, this is a rallying cry, and their voice shines through.
What you can do!
Our new strategy sets out our ambition to fund more research to find a cure, lead the dementia movement for change and shift attitudes and provide services and support to reach every single person affected by dementia - so that no-one has to face dementia alone.
This campaign is just the beginning, but will enable us to fund more research, provide more support services locally, such as dementia advisers, improve public understanding and end stigma - and turn up the volume so that the state can't ignore that people with dementia are often enduring inadequate care and crippling costs.
Everyone has a role to play in the dementia movement; we need people to donate, fundraise, volunteer, campaign, become Dementia Friends and work to create dementia-friendly communities. Big or small, there is something you can do to defeat dementia.
Once people have signed up to Unite, or if you are already part of the dementia movement, we want everyone to show their support by adding a Twibbon to their social media profile.