The Dementia Tax devastates lives. Sign our petition to stop the system from becoming even more harmful for people with dementia.
On Tuesday, we launched our petition calling on the UK Government to end the unjust Dementia Tax once and for all.
For years there has been little public knowledge about the catastrophic costs facing people with dementia and their families in England. During the General Election, we witnessed widespread uproar about people with dementia having to bear an unfair responsibility for paying for their care.
This issue was highlighted when the Conservatives proposed to make changes to the social care system. These policies – like those from other parties on this policy area - were aimed at improving the system. But when the detail was scrutinised, this became dubbed the Dementia Tax.
The situation in England now
The reality is that people with dementia already face a Dementia Tax.
They have had and continue to have to spend hundreds of thousands on their dementia care, while people with other conditions receive their care free at the point of use.
While it's certainly positive that there's been a debate around the possible negative impacts of the Conservative proposals, it's crucial that the public is also aware of the current system and the difficulties people with dementia face now.
The current reality sees many people with dementia struggling with the cost of their care and being discriminated against in an unfair system that does not cater for them. The majority of people already face losing their homes and life savings to pay for care.
How can we end the Dementia Tax?
Truly ending the Dementia Tax will only occur when people with dementia have the same access to affordable care as people with other conditions.
Over the last twenty years, UK governments have talked about reforming the social care system and have failed. They could not agree on how to fund the system or on a common plan of action.
And now, people with dementia risk the solution being put off yet again.
Speculation this week has suggested that social care could be dropped in the Queen's Speech and beyond. The Queen's Speech is a symbolic moment, which marks the beginning of the new Parliament and sets the tone for the Government's priorities.
If the Government does drop discussions about social care proposals, it is vital that we ensure the public knows this does not end the Dementia Tax. Instead, it means we are back to where we were before the manifestos were launched in May. If this is the case, people will continue to face a devastating reality.
We want the UK Government to know that they cannot use Brexit or anything else as an excuse to ignore the current problems in the system.
People with dementia are already being impacted by an unfair tax – if new and improved solutions are not put forward they will continue to struggle for years to come.
Take action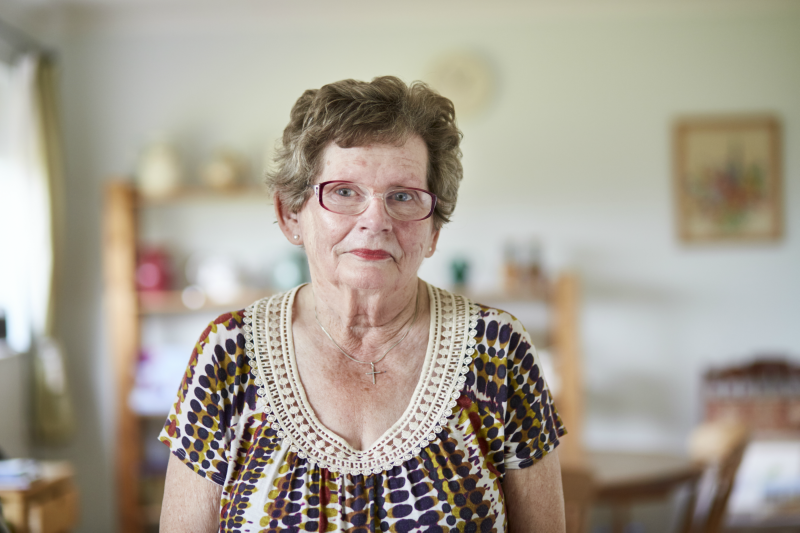 This is why we are calling on everyone to unite with us and call for action now.
We want change in England that will ensure a new system is put forward as soon as possible. We want a system that will prevent people affected by dementia from having to sell their homes and spend their life savings.
Politicians and the public alike should acknowledge that people with dementia have been the primary victims of this crisis for decades.
The backlash over Dementia Tax during the election campaign was much needed to ensure wider understanding but this is not a new issue. It is a potential worsening of a current crisis.
We must deliver a firm message to the new government that dementia must continue to be a priority. People with dementia cannot afford to wait any longer.
Sign the petition now and join us in calling on the UK Government to create a better system of care. A system that ensures no one will have to spend all they have on their dementia care.
The Dementia Tax already devastates lives and together we can stop the system from becoming even more harmful for people with dementia.
Sign the petition