Alzheimer's Society takes a look at the link between dementia and the arts, with some examples from our supporters around the UK.
Earlier this month The Guardian explored dementia and the arts in a piece that focused on a new creative arts and science project called Created Out of Mind.
Our research team also recently published this blog post, about the relationship between dementia and the arts.
It's clear that researchers are increasingly interested in finding evidence to show how the arts might help people with dementia. As well as this, dementia is becoming more prominent as a subject in the arts, highlighting its importance as a social issue.
The Society regularly receives news of how our supporters use theatre, art, photography, writing and media to help in the fight against dementia. As research continues, we thought we'd share these fantastic examples with you.
Film
Matthew Jacobs Morgan made a short film, inspired by his grandmother who had vascular dementia.
Gracie is a story about a family that is coming to terms with finding and uplifting outcome from their grandma's disease. The film won Best Film at Fresh Film Festival 2016 and Best Film at Leeds Young Film Festival 2016.
Gracie- Short Film from Matthew Jacobs Morgan on Vimeo. Sundeep Mann from Birmingham also created this short film on dementia to raise awareness among BAME communities.
Nanjo from sundeep mann on Vimeo.
Theatre
Alzheimer's Society ambassador and BAFTA winner Vicky McClure recently appeared in the first dementia-friendly play at the Nottingham Playhouse. Technical changes included avoiding sudden, loud noises and altering the lights up slightly. Vicky, whose grandma had dementia, said:
I'm right behind a new Alzheimer's Society initiative which aims to encourage arts venues such as theatres, cinemas and art galleries to make themselves more accessible to people who have dementia and their loved ones, carers and friends.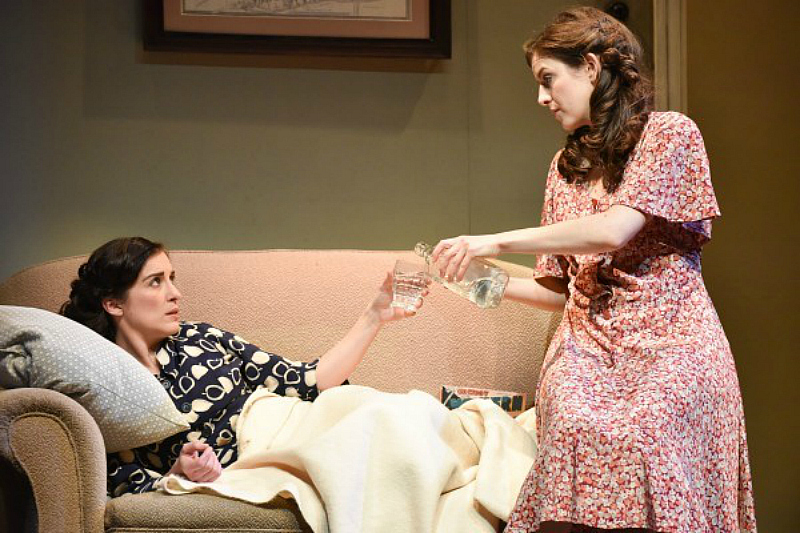 ​
Image from Nottingham Playhouse
Performances that focus on dementia as a primary issue have also taken place around the country. The Last Memory is a play about dementia and family relationships based on Edwin Harrison and his daughter. It was performed in Trinity Methodist Church, Hull, and raised £230 for the Society.
Art and photography
The Culture Shift programme at Open Eye Gallery in Liverpool features photography from Tadhg Devlin.
He collaborated with individuals from the SURF Dementia Network group to help share their personal stories about how they live with dementia.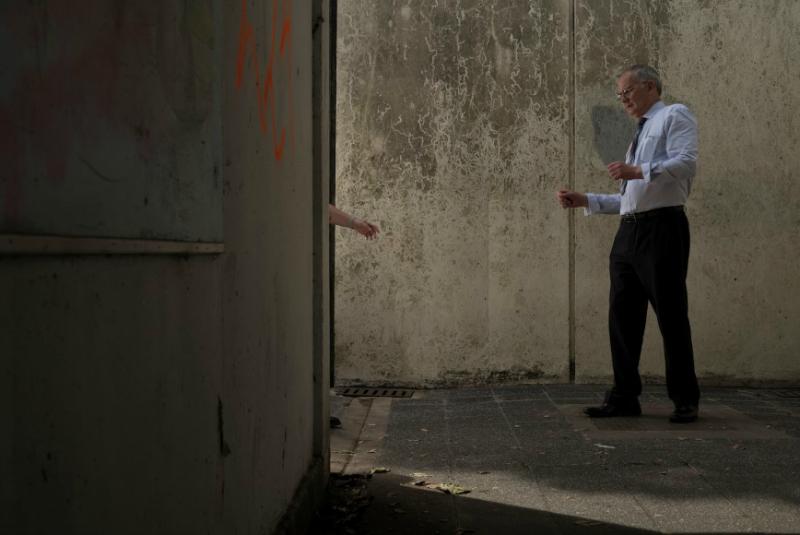 ​
Roy in Aigburth, Liverpool © Tadhg Devlin and the SURF dementia group, 2016
Music
Nell Bryden shared her music video, a beautiful, sensitive portrayal of the devastating effects of dementia. It was inspired by an article about a same sex couple desperate for marriage equality before Alzheimer's took hold. The Gay Times commented 'this is one of the most powerful gay music videos you will watch'.
If you'd like to share your work with us, please email [email protected]