For Lickety Glitz's mom, who lives with dementia, window and mirror reflections have been a source of confusion. Read her story, which she describes as 'grounded in the joy of being Mom's caregiver'.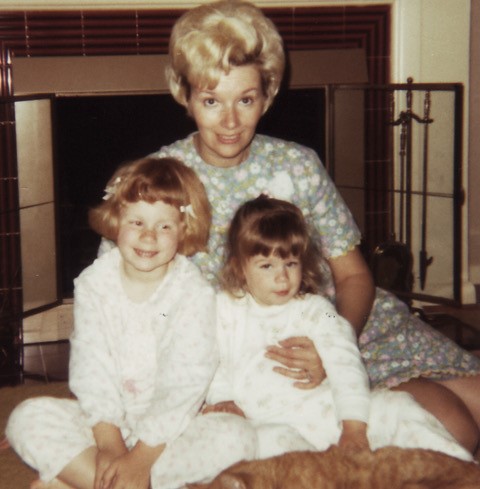 ​
Lickety Glitz with her mother, who was diagnosed with vascular dementia in 2010.
Dad vowed to keep his sweetheart at home and take care of her until the day she died, and my sister and I believed him because he's that kind of man.
As it turns out, he's also the kind of man to die of pancreatic cancer. Suddenly. With little time for us to do anything except promise him that we would take up the baton and continue the race.
So, it's been a year-and-a-half of marathoning with Mom and her dementia, and while she's busy forgetting most of what she knew, we're learning a thing or two about the hilarity of accepting the unacceptable, about teamwork between two very different sisters, about care giving tips and tricks, and about finding friends in unlikely places.
When Mom met the 'mirror lady'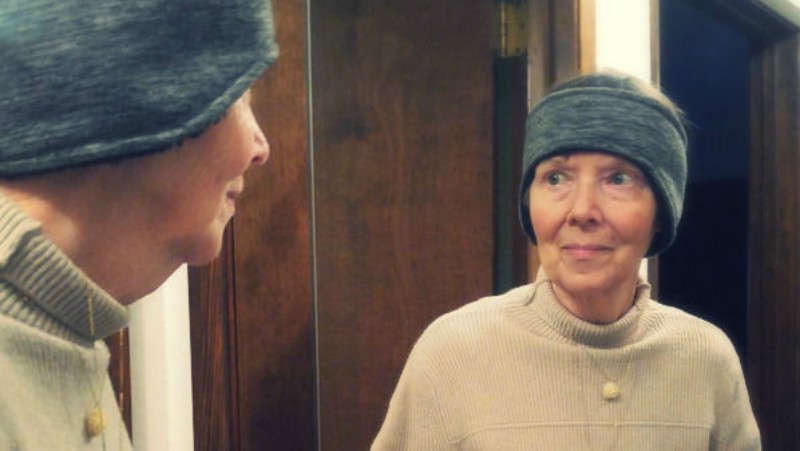 ​Lickety Glitz's mum and the mirror lady.
The first time I saw Mom with her new "friend" was about six months ago. I poked my head outside the kitchen doorway and saw her in front of the hallway mirror. 'Mom, dinner!' I said cheerily.
She turned to me, then turned to the mirror, 'Come on,' she coaxed. A pause. 'Aren't you coming?' she asked the mirror, then turned back to me, shrugged, and said, 'She won't come.' Well, okay then!
In the time since, Mom has developed quite a friendship with the mirror lady. The hallway mirror is on the door of the linen closet.
Accepting how Mom sees the world
Several times an evening, I'll see Mom in conversation with her friend. Then she'll open the door only to find the mirror lady has disappeared, replaced by quite a nice selection of clean towels and sheets.
The mirror lady shows up everywhere! We find her in department stores, restaurants, all bathrooms, anywhere there is a reflective surface. Mom always gives the mirror lady a wave and a smile as if to say, 'Hello! I'm happy to see you again!' Other people in the vicinity are perplexed or amused.
I'm happy Mom has her friend along for the ride. Recently, while doing dishes, Mom grinned at a big serving spoon then pointed her "friend" out to me in the concave shell. 'Isn't that funny?' Yep, yep it is, Mom.
Would you like to know more?