Memory Walk 2016 was a huge success and Alzheimer's Society want to say a big thank you to everyone who joined in and walked for a world without dementia.
Chickens, Spice Girls, Zumba dancers - supporters came in many forms at Memory Walk 2016 and Alzheimer's Society wants to say a huge thanks to you all. Everybody came together with happy faces and a determination to walk for a world without dementia.
Despite the heavens opening in Nottingham, Foyle and Norwich, your high spirits refused to waver. We think it might have something to do with the thousands of adorable dogs who proudly joined the walks, motivating supporters with their cute factor.
Read this year's Memory Walk highlights and take a look at the Flickr albums – you might just spot yourself in there. Then remember to pay in your sponsorship and register your interest for next year.
1. Animals stole the show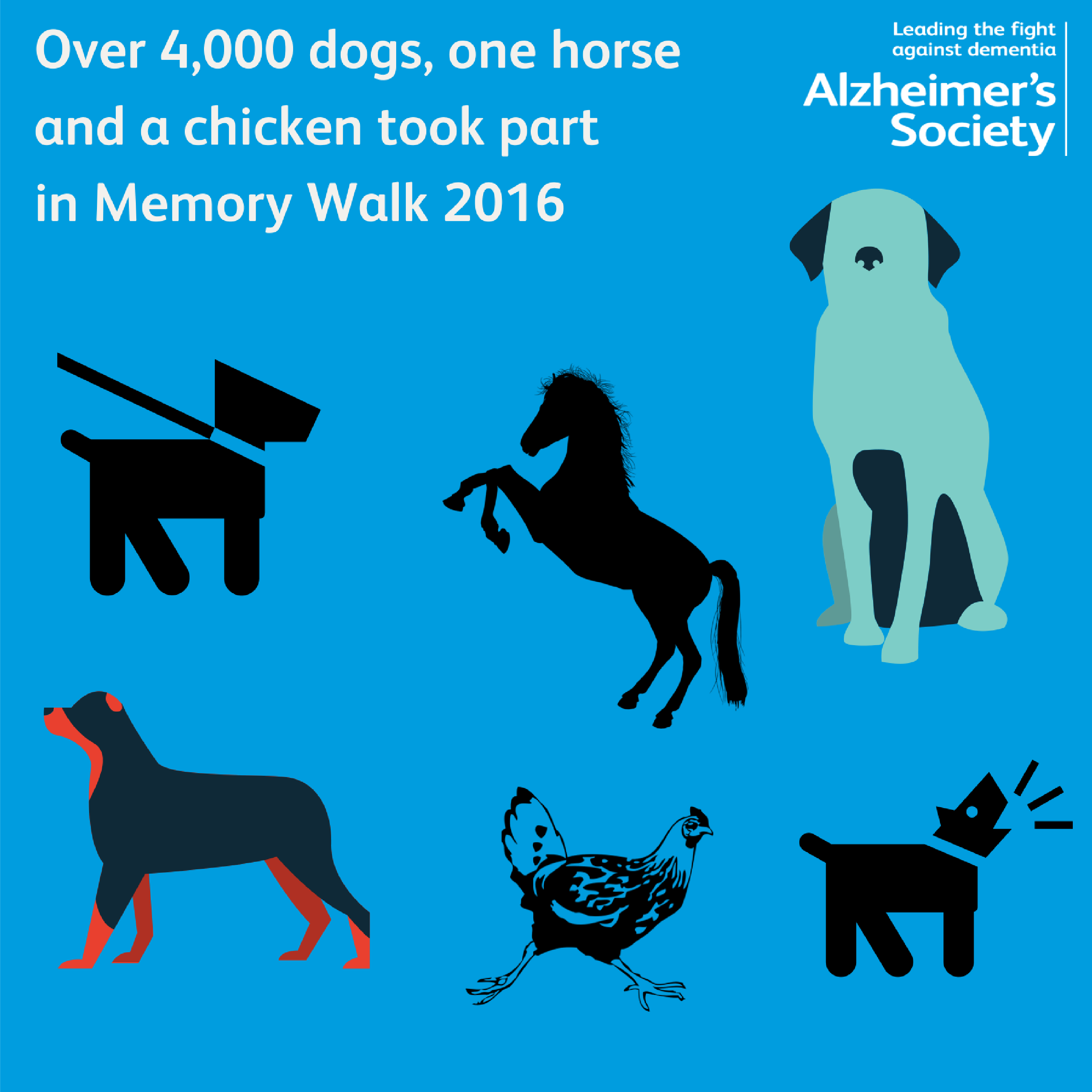 ​
Dogs turned up in their thousands, donning their special doggy bandanas. And yes, a chicken and a horse strutted their stuff too (there's a joke in there somewhere).
2. Thousands of you walked to beat dementia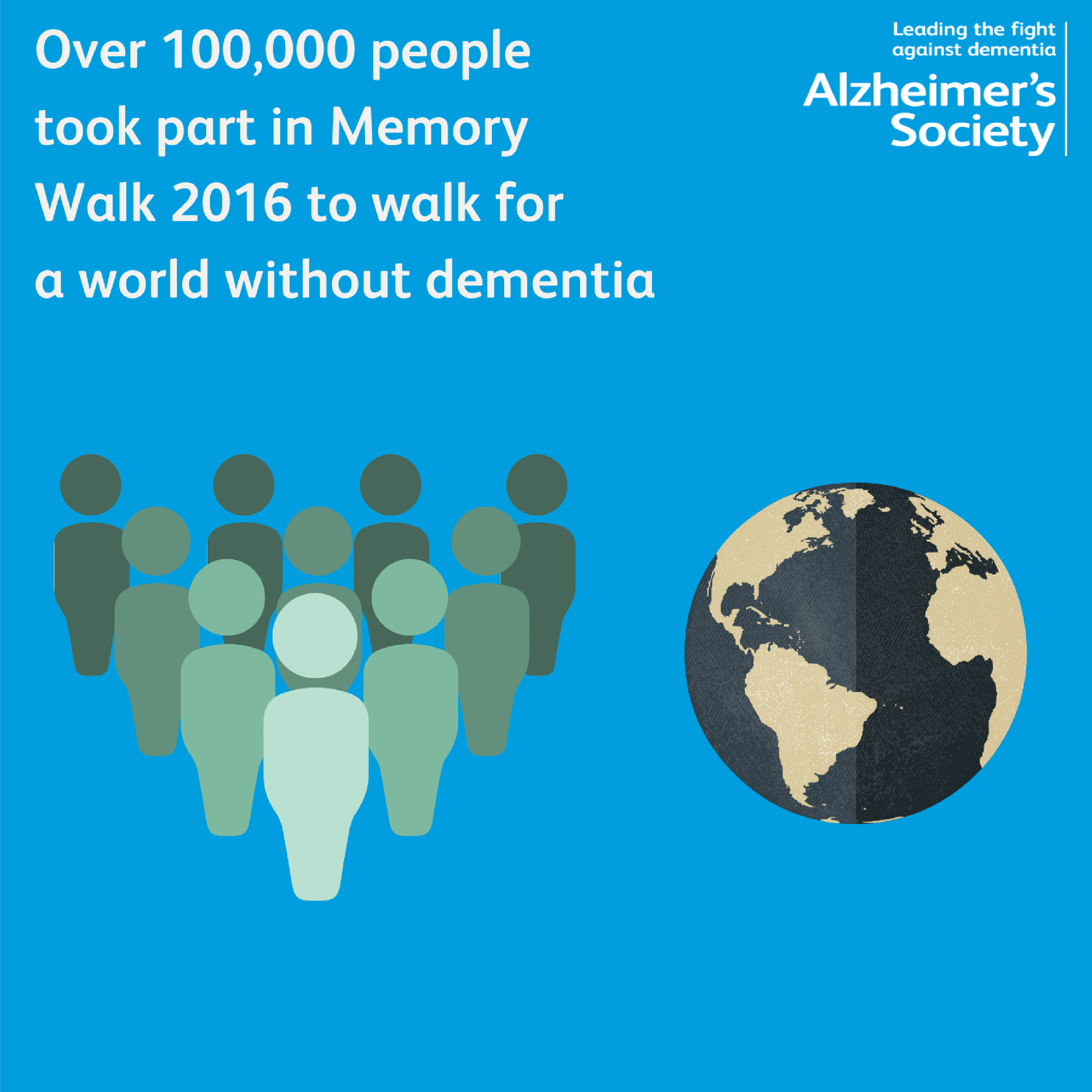 ​
It was fantastic to see such a large turnout, come rain or shine and more rain. With each step taken, you walked towards beating dementia!
3. Your feet must be tired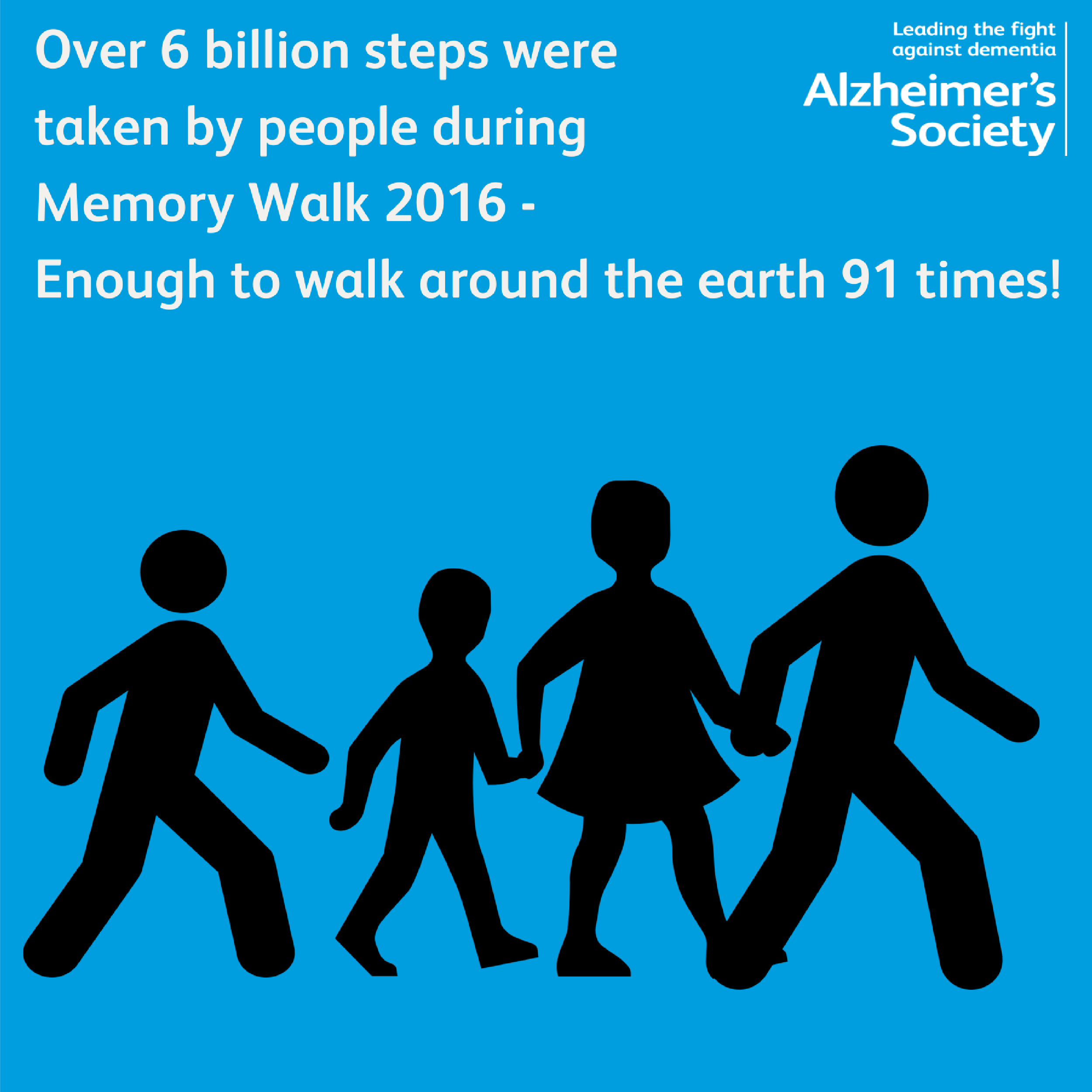 ​
On average, each person walked 5km, which is around 6600 steps, multiplied by 100,000 people. We hope you put your feet up with a cup of tea when you got home!
4. Our volunteers rock!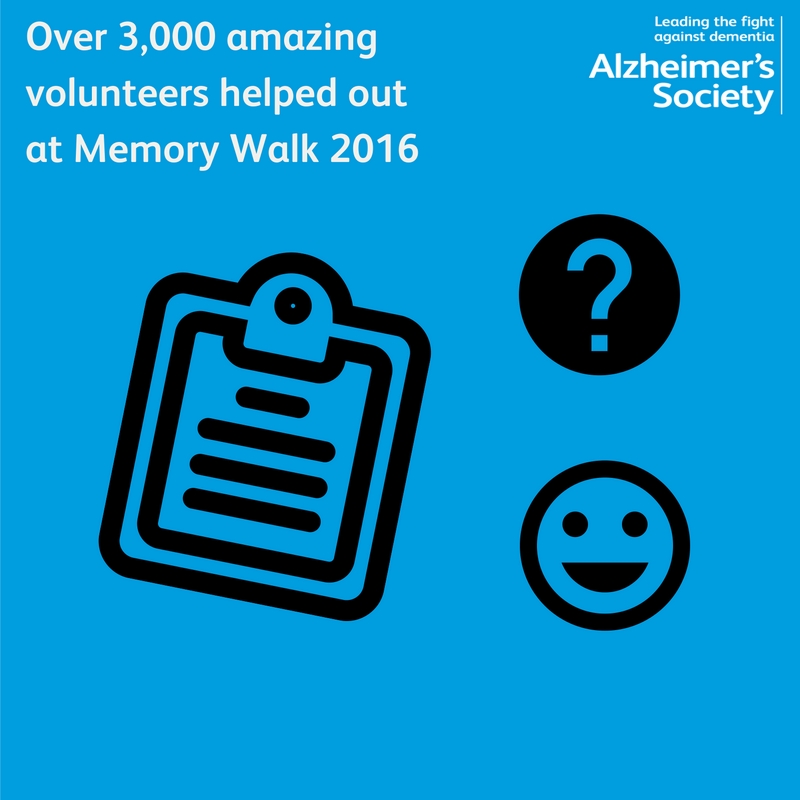 ​
Memory Walk 2016 wouldn't have been such a massive success without our brilliant volunteers. From cheering on walkers to giving out medals, we really couldn't have done it without them.
5. Will you help us raise £6.4 million?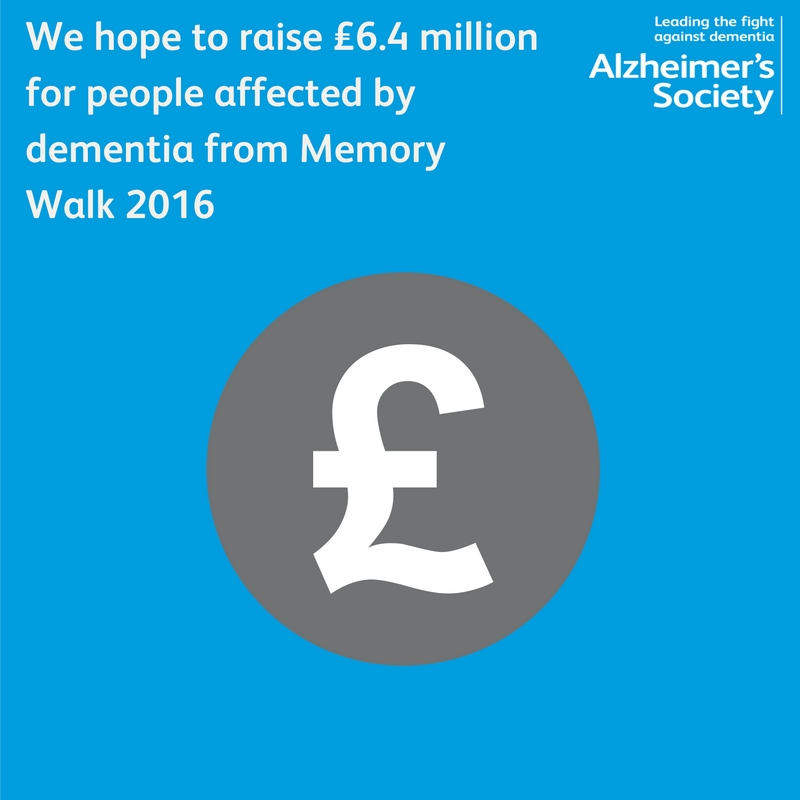 ​
If everyone who walked donates, we hope to raise £6.4 million for people affected by dementia.
So please help and be sure to pay in your sponsorship. Already excited for next year? Register your interest and remember to bring your four-legged friends along.