A possible link between dementia and head injuries sustained playing football is the subject of a new BBC documentary. Our researchers examine the evidence.
The question of whether sustaining head injuries during football can increase the risk of dementia has been in the news a lot recently. Now, it's also the subject of a BBC documentary presented by former England striker Alan Shearer.
However, there are still many questions that need to be answered on this issue.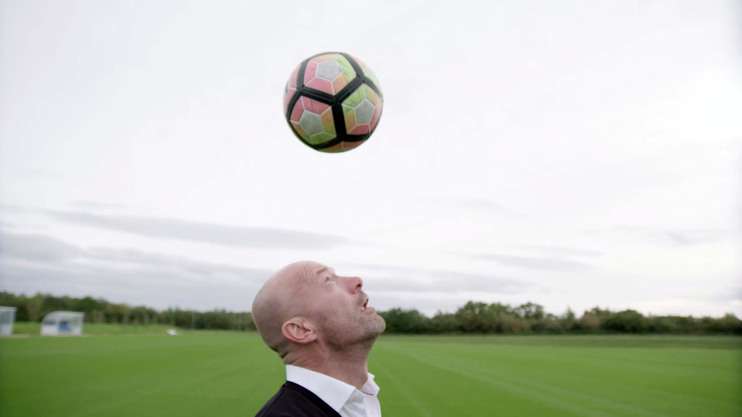 'Alan Shearer: Football, dementia and me' premieres at 10.30pm on Sunday 12 November
To address some of these questions, Alzheimer's Society hosted a roundtable discussion with researchers who have expertise in the areas of brain injury and how dementia affects the brain.
The purpose of the discussion was to understand more about the role of head injury in dementia risk, particularly focusing on injuries experienced by both professional and recreational football players. This expert input will support Alzheimer's Society in communicating this issue to the public and media.
We have published a more complete report that also sets out recommendations for the types of research needed in this area.
What do we know?
Having a severe head injury of any cause, especially one that results in a long period of unconsciousness, is an established risk factor for dementia.
For example, a recent study of nearly 200,000 US war veterans found that there was a 60% increase in the risk for developing dementia in those people who had a history of head injury. However there are very few similar-style studies that compare professional athletes who have sustained head injuries to those who haven't, and the existing studies are quite small.
The link between milder head injuries and risk of dementia is much less clear. A 'milder' head injury includes those that don't result in loss of consciousness or just are impacts that occur during sport such as heading the ball in football.
The risk of dementia that a person has is also likely to be related to how severe the head injury was and the number of times a person is injured. This makes the need to gather evidence particularly important for professional football players who are more likely to have multiple head injuries, both minor and severe, throughout their careers.
What's going on in the brain?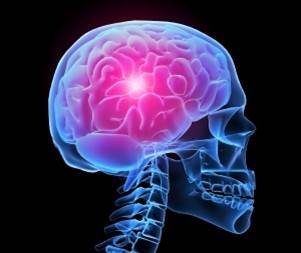 ​
Studies that have examined the brains of sportspeople after they have died have identified that a condition called Chronic Traumatic Encephalopathy (CTE) could be linked to high-collision sports, most notably American Football. CTE shares some of the underlying features of some forms of dementia, for instance the build-up of tangles of the tau protein.
A few small studies have also shown the presence of CTE in other sports professionals such as footballers, and there have also been high profile single autopsy studies reported in the media. Few of these studies compare the brains of footballers who had CTE with those who didn't, and another issue is a 'selection bias', as former footballers who showed symptoms of dementia are more likely to donate their brain.
A complication with much of the research is that the brains of many people examined as part of these studies have signs of more than one form of dementia in their brain. This includes CTE but also Alzheimer's disease, dementia with Lewy bodies and frontotemporal dementia, among others. This means it is hard to know whether the signs of dementia that a person was experiencing were down to CTE or another form of dementia.
It is also important to note that not everyone who sustains a head injury will go on to develop dementia, or show signs of CTE if they have an autopsy.
While research into head injuries and football risk is quite new, improvements in this area will help researchers to make progress in this area. This includes a greater awareness of CTE and how to find signs of it in the brain, and advances in brain scanning technology that allow for people to be monitored during their lifetime.
Bringing the evidence together
Based on current evidence, the risk arising from contact sports (such as football) in the development of dementia remains uncertain.
If such a link does exist, the contribution of concussion and milder forms of head injury to overall risk is likely to be small. However, even this small risk may be significant from a public health perspective because of the large number of people who play sports such as football, and because the risk is potentially modifiable.
In concluding, it was acknowledged by the experts at the roundtable that there were challenges to be faced when developing definitive research evidence in this area. The experts also highlighted the fact that the lack of available evidence does not mean a link does not exist.
Traumatic brain injury, even if mild, can have a number of serious consequences, regardless of whether it is sustained either during sport or in other contexts. Consequently, there is a rational argument to reduce the risk of sustaining a head injury as far as reasonably possible.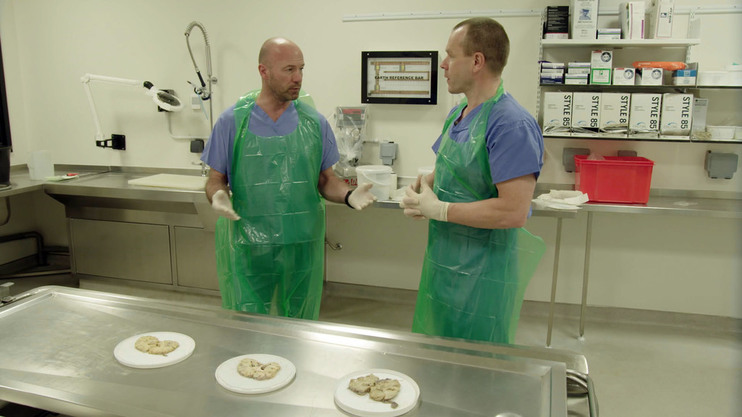 Footballer Alan Shearer explores the impact of dementia on the brain for a new BBC documentary
What is Alzheimer's Society calling for?
It is important that people should be able to enjoy sport as safely as possible. Therefore Alzheimer's Society would like to see more research that aims to answer some of the lingering questions about head injuries in sport and dementia risk.
We would like to see greater monitoring and recording of head injury sustained during sports, particularly injuries that result in concussion or loss of consciousness. This is particularly relevant to professional sporting bodies and associations who have a duty of care to their players in the short and long-term.
We would also like to see the research community incorporate the issue of head injury into their research, by including recording of head injuries during long term health and lifestyle studies.
Should I be worried about head injuries in football and dementia?
We know that exercise appears to be one of the best things to do to reduce your risk of dementia. We encourage everyone to enjoy sport as safely as possible.
While it is not recommended you should wear a helmet to protect you from concussion, we do encourage vigilance when it comes to noticing and recording head injuries, particularly if they result in concussion or loss of consciousness. If you have any worries about a head injury sustained during sport or elsewhere, please do speak to your GP.
How to reduce your risk of dementia
Although getting older is the biggest risk factor for dementia, evidence shows there are things you can do to help reduce your own risk.
Reduce your risk