At 35, Hannah Mackay was told that she carries a rare gene which means she will go on to develop a form of Frontotemporal dementia. She explains why, for her, it was better to know, and how she's now determined to raise funds for dementia research.
It's been two years since Hannah was dealt a devastating double blow.
In June 2017, her dad was diagnosed with a kind of frontotemporal dementia (FTD) after several years of noticing changes in his brain. Three months later she found out that there was a 50% chance she could go on to develop the same condition.
Although there was a significant possibility of inheriting this rare gene, it was Hannah's choice whether or not to find out for certain. For Hannah, a mother of two who works as a policewoman, the pressure of not knowing became too much.
Hannah on making the decision:
'I had reached the point where the pain of not knowing was too bad. I just needed to know.
'I remember those fateful words before I even finished sitting down: "well, you know why you're here, and I can tell you it's not good news."
'That was it then. No further explanation needed. 18 months of wondering, worrying, and agonising over whether to have the test or not, and the pain of not knowing had come to an end in one sentence.'
Tragically as Hannah carries this gene it also means her children have a 50% chance of carrying it as well.
'This is something that is always on my mind. I am determined to do everything I can to raise funds to find a cure and raise awareness, so people living with the condition are treated properly and understood.'
No stopping her
From flying across canyons on giant zip wires through to meeting leading researchers at the Dementia Research Institute, Hannah has thrown herself into campaigning and fundraising for dementia research. 
Her inspirational story is chronicled on her blog, which she's also using to raise awareness and fund research that will beat early onset dementia.  
There are currently over 16,000 people with FTD in the UK, which makes up about 2% of all cases of dementia. People with FTD often experience problems with behaviour and controlling emotions, as well as issues with problem solving and recognising faces and familiar objects.
Sadly, FTD runs in families more often than other types of dementia and around 30% of people with the condition will have inherited it directly from a relative.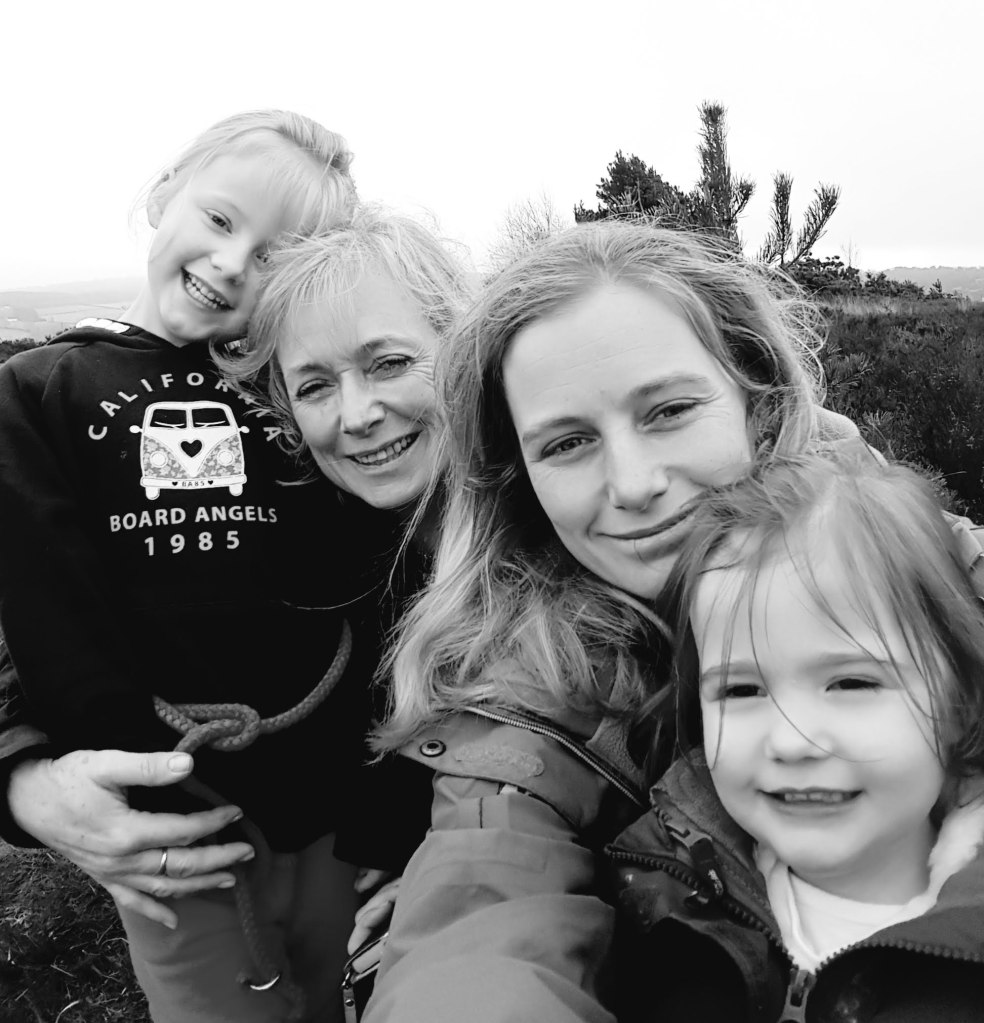 Hannah with her mum and children
Hope for beating FTD 
This summer the UK Dementia Research Institute (UK DRI), of which Alzheimer's Society is a founding partner, launched a £2m gene therapy platform. The platform aims to support research that will tackle genetic forms of dementia such as FTD including the form of FTD that Hannah will go on to develop.  
Dr James Pickett, Head of Research at Alzheimer's Society said:
'For people like Hannah who have inherited a rare, faulty gene that causes dementia, this new UK DRI initiative offers the hope of shutting down the harmful effects of the gene and could potentially even help prevent this type of dementia from developing.'
Progress so far
Gene therapies are already being used to treat condition such as genetic forms of blindness and sickle cell disease. The team at the UK DRI hope to use a similar technique to treat genetic forms of dementia by delivering healthy human DNA to cells in the body. 
The first trial of this type of therapy in people with Frontotemporal dementia is currently taking place and we look forward to seeing progress in this vital area of research for people like Hannah. 
Gene therapy is already bringing hope for people with other previously incurable diseases, which is why we urgently need more funding to help us advance research like this, and help us find a cure.
Support dementia research
Dementia research is on the brink of a eureka moment. We will be standing with the research community when that moment comes. Help us bring change for everyone affected by dementia.
Donate now