Take a look at the three reasons to campaign with Alzheimer's Society in the fight against dementia, and see how you can get involved with us.
Carol Franca explains three ways the Campaigns team works in the Society and how you can get involved.
1. We are fighting for an equal voice for people with dementia
Alzheimer's Society's Campaigns team work relentlessly to change the lives of people affected by dementia. We do this by sharing the everyday reality of what it's like to live with dementia. If you and others keep in touch and tell us what's going on, we can turn up the volume so politicians and policy makers at local and national level hear us.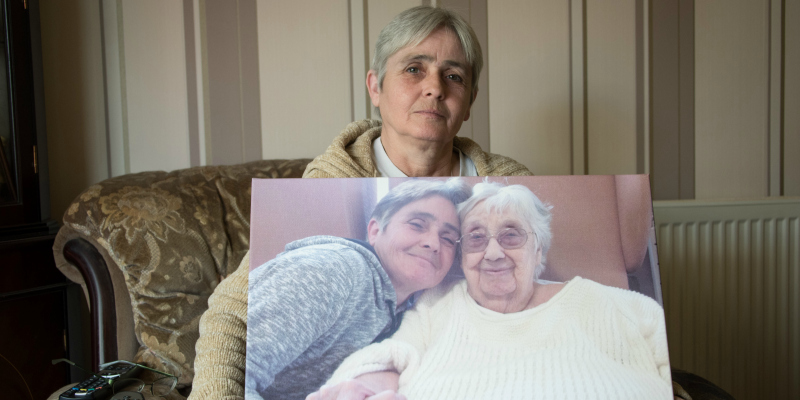 Like Tracey, pictured above, and her mum Jean. Jean has dementia and has been in a care home for 11 years. Although she has been well supported, Tracey and Jean had some experiences that made them want to support our Fix Dementia Care Campaign. Jean struggled to get access to an out-of-hours GP at the weekend and suffered for hours before a GP was able to see her.
As well as this and many more of your experiences, our Fix Dementia Care Campaign in England found that care homes are being charged unfairly by GP practices. We estimate that the total cost of GP charges to care homes exceeds £26 million a year in England.
We believe GP services should be free on the NHS, so we are calling on for the Health Secretary, Jeremy Hunt, to put an end to this unfair practice.
2. We are changing the political landscape for people with dementia
We fought for an increase in the national dementia diagnosis rate in England (it went from 48% to 66.9% over the last two years).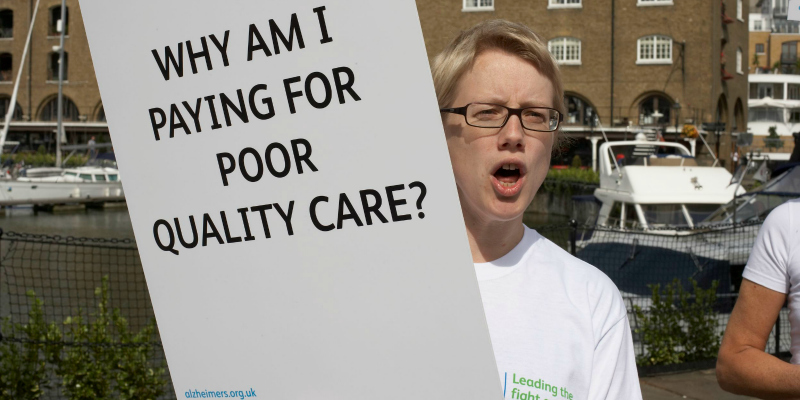 We saw NHS England committing to work with hospitals to produce an annual dementia statement (which will help us hold hospitals dementia care services to account). In Wales, after unprecedented public support for our 45,000 reasons campaign, the Welsh Government are now developing a dementia strategy with our help and expertise.
In Northern Ireland, our 20,000 reasons campaign is calling for five priorities for action on dementia. We are campaigning to see these priorities included on the draft Programme for Government in Northern Ireland.
3. We need your help
Every signature in a petition, every email sent to an MP and Assembly Member, every share on social media… They might seem like small actions, but it all adds up to our team's effort to improve the lives of people affected by dementia.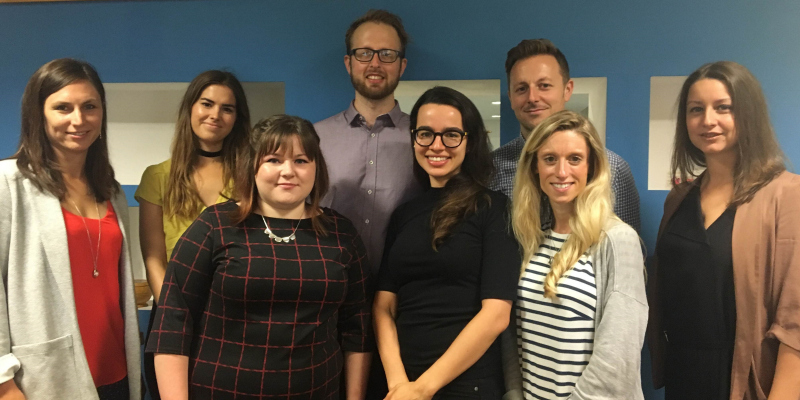 Aren't we a friendly bunch? The Campaigns team at Alzheimer's Society
We can't achieve change without thousands of people like you behind our campaigns. We can only do it through the contribution and expertise of people affected by dementia. It's what keeps our campaigns real – our power comes from working together to be a real force for change.