A project, funded by Alzheimer's Society, has developed a set of tools designed to provide meaningful activity for people with advanced dementia while also involving carers.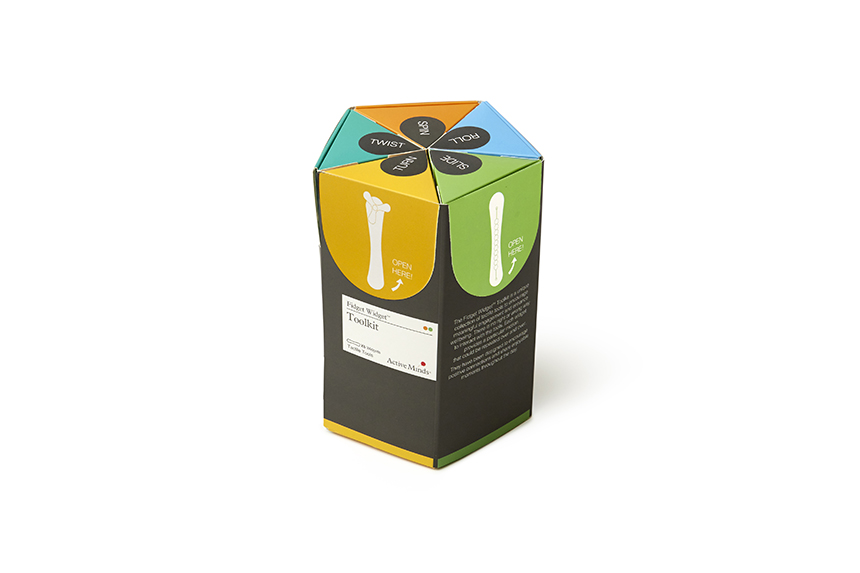 Seeing a lack of suitable activities for people with more advanced dementia, Judith Bower and Jane Souyave decided to do something about it.
Judith, internal trainer and Dementia Adviser at the Society in Lancashire, and Jane, Senior Graphic Design Lecturer at the University of Central Lancashire, had noted how often fidgeting and repetitive movements came up in conversations with carers.
Positive ends
They wanted to dispel the myth that fidgeting is negative or a kind of 'disruptive behaviour'. Instead, they decided to recreate repetitive fidgeting actions such as turning, twisting, rolling, pulling and flicking movements for positive ends.
They applied successfully to innovation funds run by Alzheimer's Society and the University of Central Lancashire to help develop an intervention called Positive Connections. This aimed to raise awareness of how to communicate and connect with people in the later stages of dementia, when words may become difficult. Judith and Jane hoped to provide opportunities for people with dementia to engage in meaningful activities that could also involve carers.
Work began to design and test their ideas, and this resulted in five wooden, handheld tactile tools that come in a handy pack called the Fidget Widget Toolkit.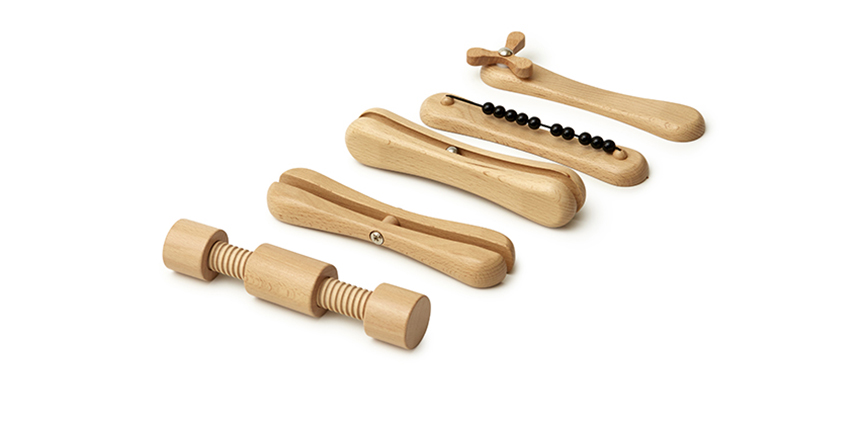 Testing the tools
The tools are designed to not rely on memory or words, and not to represent a recognisable tool, such as a screwdriver or kitchen utensil. This means that people interact with them creatively, with no right or wrong way to use them.
Over a two-year period, the Fidget Widget Toolkit was tested in people's own homes, day centres and care homes. A range of measures were used to measure its impact, including interviews and audio and video recordings. Care home staff also attended a two-hour Positive Connections awareness session before each test.
Judith and Jane found that men and women engaged with the tools equally. Families, who were supported with techniques to connect and communicate, enjoyed being involved. They particularly appreciated that these were interactions which weren't focused on providing personal care.
Interactions with the Fidget Widget Toolkit enhanced the person's wellbeing by supporting their psychological needs to feel occupied, engaged and included in a meaningful activity of their choice. According to carers, this effect was ongoing and lasting.
'It's the only thing he can do for himself, it gives him that little bit of independence.'
- a carer of a person with dementia
Comments from care staff included that the tools were 'simple but effective' and that 'the experience changed how we engage with people'.
Making them available
We have partnered with Active Minds, a supplier that develops activities for people with dementia, to produce the Fidget Widget Toolkit .
Buy the Fidget Widget Toolkit
The Fidget Widget Toolkit will be available through the Alzheimer's Society online shop from late December
Shop now
Care and cure magazine: Winter 18
Care and cure is the research magazine of Alzheimer's Society is for anyone interested in dementia research.
Subscribe now
More from Care and cure magazine: Winter 18:
Care and cure is the research magazine of Alzheimer's Society is for anyone interested in dementia research.
Subscribe now