Josie Clarkson, a Dementia Support Worker and science writer in South London, looks at research into mushrooms and brain function.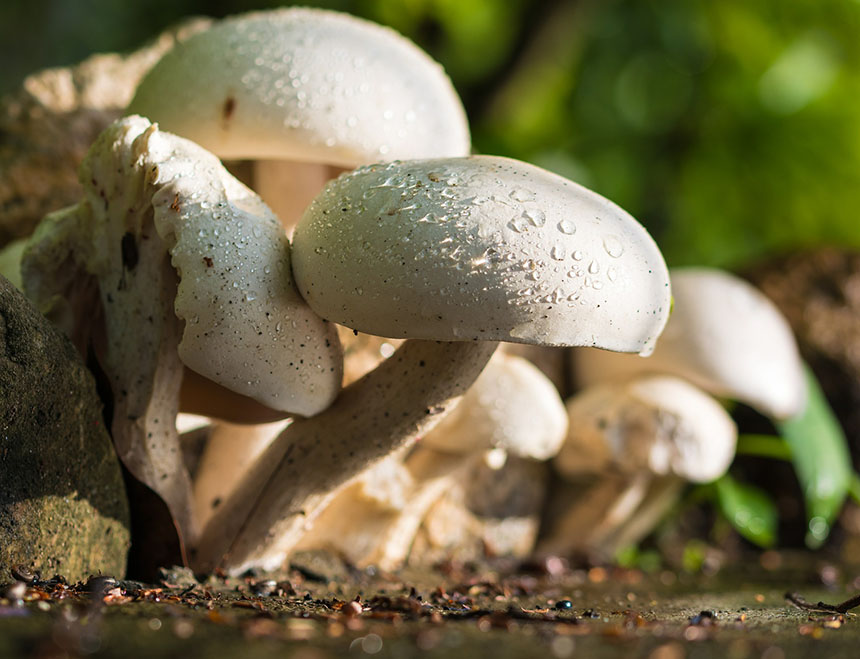 Love them or hate them, mushrooms can divide the crowd – their texture and earthy flavour put some people off, while others enjoy them for precisely the same reasons.
Tastes aside, mushrooms can be a valuable part of our diet, providing fibre and a range of vitamins and minerals.
Chemicals within mushrooms
Mushrooms also contain an antioxidant called ergothioneine. Reduced levels of ergothioneine have been observed in people with mild cognitive impairment (MCI), who also have an increased risk of developing dementia.
This doesn't mean there's a link between eating mushrooms and dementia, of course, but these kinds of associations can be worth exploring.
The research study behind mushrooms
A study in Singapore, of 663 people aged over 60, aimed to investigate any link between mushrooms and brain function.
Over six years, Lei Feng and his team of researchers measured how many mushrooms the people taking part in the study ate. They also tested everything from participants' IQ, blood pressure and walking speed to their mental health. This included scoring them using a dementia symptom scale that is used to help diagnose MCI and dementia.
The people who ate at least two 'standard portions' – that's over 300g – of mushrooms per week were 50 per cent less likely to have MCI.
What does the research tell us?
This doesn't prove that eating mushrooms improved anyone's brain function, since there could be other reasons behind this finding.
For example, people who generally eat healthier diets and are more physically active might also tend to eat more mushrooms. If that were true, then their lifestyle could explain their lower risk of developing MCI, with or without the mushrooms.
Despite this, it certainly could be worth investigating ergothioneine and other chemicals in mushrooms to see if they have any effect on their own.
These studies take time, but in the meantime, we'd recommend enjoying a healthy, balanced diet with a variety of fruit and vegetables – and that could include mushrooms!
Advice, tips and tools from the NHS
Visit the NHS Live Well site for more information and advice to help you make the best choices about your health and wellbeing.
Visit the NHS website
Care and cure magazine: Summer 19
Care and cure is the research magazine of Alzheimer's Society is for anyone interested in dementia research.
Subscribe now
More from Care and cure magazine: Summer 19:
Care and cure is the research magazine of Alzheimer's Society is for anyone interested in dementia research.
Subscribe now