Community Support - for people with dementia
If you're living with dementia and want to stay active and healthy and keep doing things you enjoy, we can help.
'I live alone and get very bored. It's so nice to have someone to talk to and do nice things with.' - service user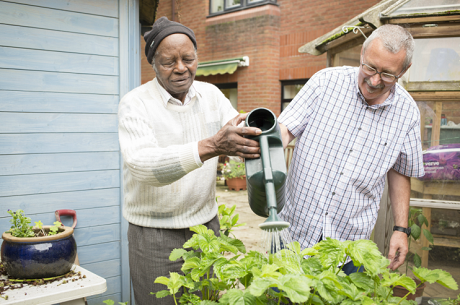 Stay independent and continue doing the things you love
Our Community Support service can:
assess your needs to see how we can support you to stay involved and active in your local community
link you up with a trained volunteer or Community Support Worker to help you continue with activities you might not feel confident enough to do on your own
provide one-to-one practical help with light chores, cooking or shopping and emotional support to tackle feelings of isolation or loneliness.
97% of people with dementia, their family, friends and carers say that Community Support staff volunteers are understanding towards them

More practical and emotional support near you