A practical book on communicating with people as dementia progresses
From the April/May 2016 issue of our magazine, readers tell us about a book that helps put theory into practice, and we invite you to read When someone you love has dementia for next time.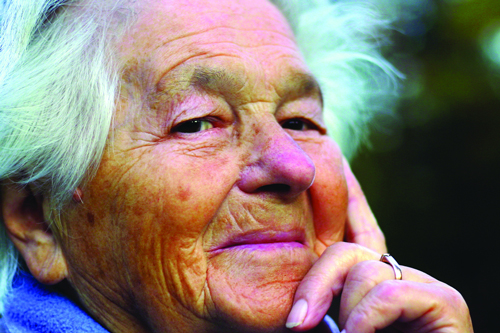 This issue's book group title, Hearing the person with dementia by Bernie McCarthy, looks at how carers and others can approach communication in a person-centred way.
Janet Baylis, Manager of our Dementia Knowledge Centre, says,
'We talk a lot about person-centred dementia care. This is the book I would recommend to anyone who wants a good introduction to what we mean by this. It's concise, practical and relatively jargon-free.'
Julie Thomas, a reader in Blaenau Gwent, agrees,
'I found this book very helpful. It is well written and the author has made a difficult topic easy to read and, more importantly, to understand.'
Janet adds,
'It's valuable for the insights into how carers can modify their approach and understand what techniques work – being more empathetic, using specific language, keeping sentences short and simple, appropriate body language, smiling and friendly gestures, tone of voice and pausing.'
Cultural view
Chantal Bradley in Bedfordshire, a Dementia Friends Champion and Society volunteer, enjoyed reading the book, saying,
'Quite a lot of what was written about rang true with my own experiences of people living with dementia.'
However, she notes that its Australian perspective might jar slightly, whether through some of the terms used – 'face-washer' for face cloth and 'aged care home' for nursing home – or cultural assumptions about how people wash. While the book talks about showers, Chantal points out that some older people in the UK may be more accustomed to a bath or strip wash.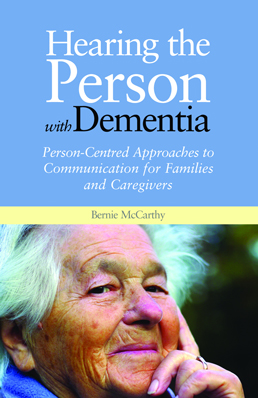 Ideas into action
Beth Luxmoore, Programme Development Manager at the Society in Salford, was impressed by how the book translates a way of thinking into something practically useful.
She says,
'It explains the VIPS framework, which encourages you to consider values, individuals, perspective and social factors that might impact each person's communication.
'At the end of each chapter there are exercises and questions to prompt the reader to think about their own experiences in relation to the ideas in the book. This could be really useful for enabling people to put the theories into practice.'
Profound effect
Grannie G, on Talking Point, was profoundly affected by one passage in particular, which underlines the need for carers to be prepared to alter how they assert themselves or solve problems.
She says,
'As someone who has always advocated walking away to solve a problem and avoid further conflict, I feel like hanging my head in shame. Carers have the wherewithal to walk away. People with dementia often do not. What did I leave my husband with when I walked away? Nothing.'
Another Talking Point member, gardengirl, recommends this book for carers who are learning to adapt as dementia progresses. She says it gave her an insight into what she could be looking out for when communication becomes difficult.
Hearing the person with dementia by Bernie McCarthy, Jessica Kingsley (2011), 112 pages, £12.99, ISBN: 9781849051866.
Recommended by Reading Well Books on Prescription for dementia and widely available in libraries as well as our online shop.