Making sure that a younger person with dementia can access activities that suit them
From the February 2015 issue of our magazine, it can be hard to find suitable activities for someone with dementia. Fiona Madden speaks to a woman who filled a gap in her mother's services by starting her own.
We'd love to hear your views on our online articles from Living with dementia magazine – please give us your feedback.
After Sarah Marks' mother, Christine, was diagnosed with Alzheimer's disease at the age of 59, Sarah was keen to encourage her to attend day services to help keep her mind and body active.
However in looking for a service for her mum, Sarah, now aged 27, found a lack of services that suited Christine's age, interests and needs.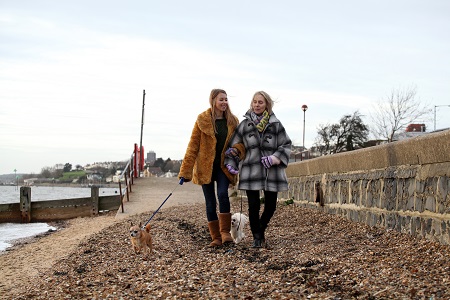 So Sarah decided to create her own service in Chadwell Heath, east London for Christine and for other people who were younger or earlier on in their journey with dementia.
Breakdown
Christine was diagnosed with Alzheimer's four years ago after an episode at her local hospital, where she worked in an administrative role.
Sarah says,
'She had a nervous breakdown at work one day. She got sent home and everything was revealed then. Her boss spoke to Dad and said that she hadn't been coping at work. She wasn't doing the right things but we didn't know prior to this.'
After a year of tests and scans Christine was given her formal diagnosis and put on medication. Sarah describes her mum as being a quiet and not very confident woman, though active and independent in her own way.
They were advised to find day centre services for Christine. However they could see that she wasn't happy attending some of these, appearing sad and anxious afterwards.
Sarah says,
'My dad was recommended a few day centres to take my mum to but she didn't enjoy it. She was surrounded by people a lot older and in later stages of dementia.

'Some of them were aggressive, it wasn't a nice environment for her and made her upset. They sang war songs which she found boring and there was no one she could relate to.'
Sarah, who is an actress, took matters into her own hands by creating her own day service for people in the earlier stages of dementia and their carers.
Dolly's Day
With the help of her partner, Ray, as well as her dad, David, it took Sarah nearly a year to put together a plan for a new service. They liaised with local authorities and formed the charity organisation Dolly's Day, which is run solely on donations.
Dolly's Day is a weekly day service in Chadwell Heath that promotes wellbeing for people with dementia by offering advice and support as well as activities and outings.
Sarah says,
'We provide afternoon tea with cakes and finger sandwiches every week and have a range of activities like papier-mâché, painting and quizzes. We also have performers come in, such as Irish dancers.

'We play bowls and have barbecues, and we have days where we just chat and reminisce or have a Pets as Therapy dog come along. It goes down really well.'
The sessions are also open to carers and family members of people with dementia, and they have had up to 20 people attending at one time.
Delighted
Sarah is delighted at how Christine has taken to the service, underlining how individual everyone's preferences and needs are.
'When Mum started going to Dolly's Day she was also going to another day centre. She used to tell me that she'd get really bored at the other one as they would talk among themselves and leave her out in the corner. Mum has two hearing aids so it's hard for her.

'Everyone at Dolly's Day really loves and adores her so they stay and talk and sit next to her. She really enjoys doing activities as well. At the other one they kept going for pub lunches and Mum doesn't like that environment.'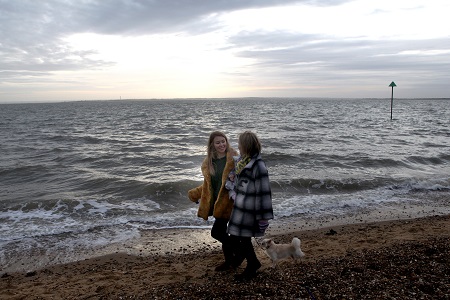 Christine's dementia has progressed and she now has a carer who visits in the mornings to support Sarah's dad with her personal care.
Sarah says,
'She has gotten worse. She can't really do anything by herself – she can't do anything in the kitchen anymore or wash or dress herself. We always try to go out with her because she does need someone there at all times.'
Sarah takes comfort in the fact that Christine still recognises family members and outwardly displays signs of enjoyment when she is being stimulated.
New sites
Sarah plans to expand Dolly's Day into neighbouring Essex, looking at potential new sites for the service in Southend-on-Sea, and eventually further afield too.
She and Ray also undertook a gruelling fundraising challenge in November, despite osteoarthritis in Sarah's hips making strenuous activity painful and difficult for her. They went on an eight-day, 100-mile trek through the Sahara, raising over £1,000 for Dolly's Day.
Sarah says she can see how important it is for Christine and other people with dementia to be able to access activities and socialise in ways that suit their needs and preferences.
'She relies on us to take her out and do things with her as she can't do it herself, so the service is very important for her.'
See our factsheets Younger people with dementia and Staying involved and active, or call 0300 303 5933 to order.