Bridget McEvilly answers our questions
From the April/May 2016 issue of our magazine, Bridget McEvilly, who has Alzheimer's disease and lives in Devon, answers our questions.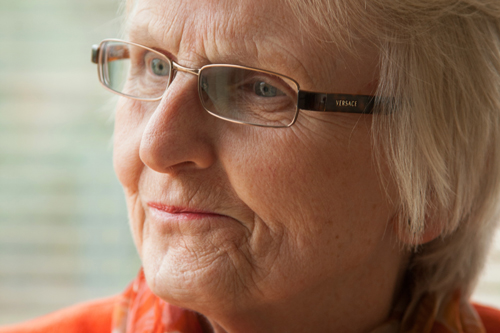 Q&A: Bridget McEvilly
Torbay, Devon, aged, 69 with Alzheimer's disease
What changed most after your diagnosis?
After the initial shock I gave myself a good talking to and decided that I had to just get on with my life. I announced to friends and family that I had Alzheimer's and they needed to be a little more patient with me. Otherwise I said I wanted to carry on my life as normally as possible. The response was great and made my life much easier.
What song or tune sums up your life so far?
I still love pop music – Gordon Lightfoot, Neil Diamond, Dusty Springfield, Elton John, Adele and dare I say One Direction and Little Mix! Finding one song would be difficult, try Sweet Caroline by Neil Diamond and Adele's When we were young.
What single thing would improve your quality of life?
Apart from the Alzheimer's it would be to be relieved of my rheumatoid arthritis, which affects every aspect of my daily living. This tends to demoralise you anyway, and that doesn't help the Alzheimer's.
If you could go back in time, where would you go?
To the 70s and 80s, when I was much younger and healthier in all aspects.
What is your most treasured possession?
My dogs – they are such wonderful companions and give you so many reasons to get on with your life, they couldn't be better.