Fix Dementia Care - Geoff's hospital story
Geoff has vascular dementia and was admitted to hospital for a whole month after a serious fall. His daughters share their experiences of the hospital care Geoff was given, as well as the 'dangerous' discharge.
Fix Dementia Care: Hospitals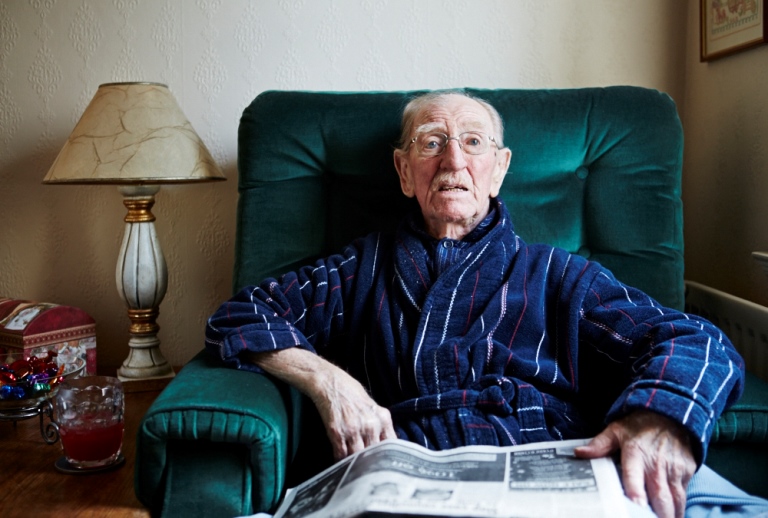 This is Geoff. He is 86 and has vascular dementia. His daughters, Kay and Sally-Ann, are full-time carers for their dad, who lives with Kay in the family home. In 2015, he fell down the stairs, injuring his elbow, head, and fracturing his kneecap and six ribs. He had to be rushed to hospital.
Kay and Sally-Ann explained to the paramedics that Geoff had dementia. They told the ward staff, too. They knew all too well that with frequent staff changes and problems in getting access to patient notes they would have to explain to everyone they met that their dad had dementia.
Geoff stayed in hospital for nearly a month, and the care he received was poor. After his first operation Geoff was left to fend for himself for five hours before being moved to a ward.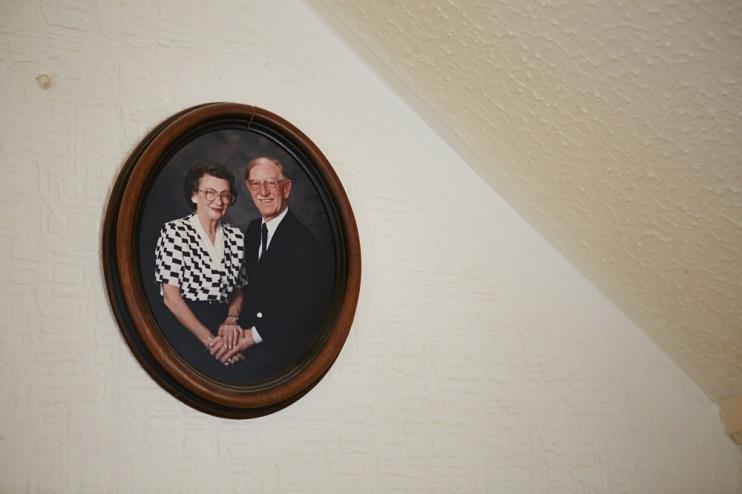 Kay and Sally-Ann encountered numerous problems with communication while their dad was in hospital. Although they used a This is me tool - a folder with Geoff's likes, dislikes and specific care needs - to help staff understand his condition, this was locked up with his notes, so staff caring for him often didn't have the information they needed to provide him with appropriate care. Not all staff knew that Geoff needed help eating and drinking, or help going to the toilet.
'We were given the This is me when dad was on the ward, so we filled it up, put some pictures in it and took it back in, but it was never with him. It was kept in his main file, which was never accessible on the ward. There should be something there to tell anyone looking at dad, this is Geoff, he has dementia.' - Kay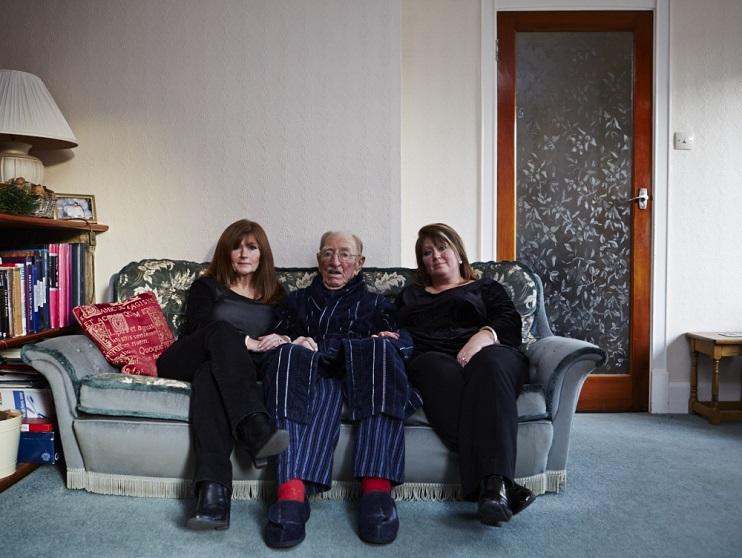 Dangerous discharge
On a number of occasions, Geoff would prepare to leave and then staff would change their minds.
When Geoff was finally ready to go home, the hospital failed to give Kay or Sally-Ann advanced notice despite them repeatedly saying that they would need plenty of warning as they lived an hour away. They found Geoff alone in the discharge lounge with all his medication. He'd started taking all his tablets as they had his name on them and he thought it was the right thing to do.
This should never have happened.
How you can help
We believe everyone has the right to the right kind of care and support, wherever they live - and to know in advance what they can expect. It's only with the support of people like you that we can achieve change, pressuring central and local governments to give people affected by dementia what is their right.