Fundraising for the London Marathon
Here you'll find everything you need to help you with your London Marathon fundraising and ensure you beat that target!
Ways to spread the word
Items to share on social media, including banners and messages, as well as press releases and information on how to start a JustGiving page.
Items to share on social media
Get shouting about your challenge on social media using our shareable items below. Just right-click on the image you want to download, hit 'save picture as' and get sharing!
Facebook / Twitter banner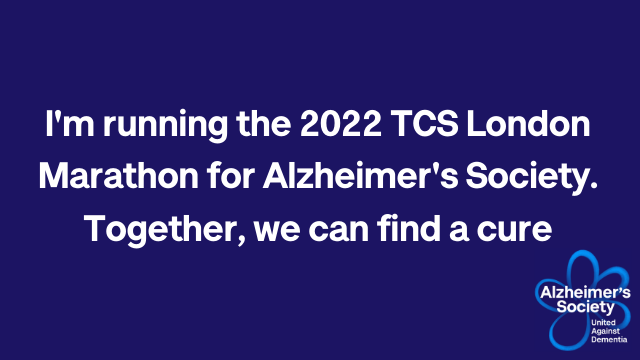 Instagram post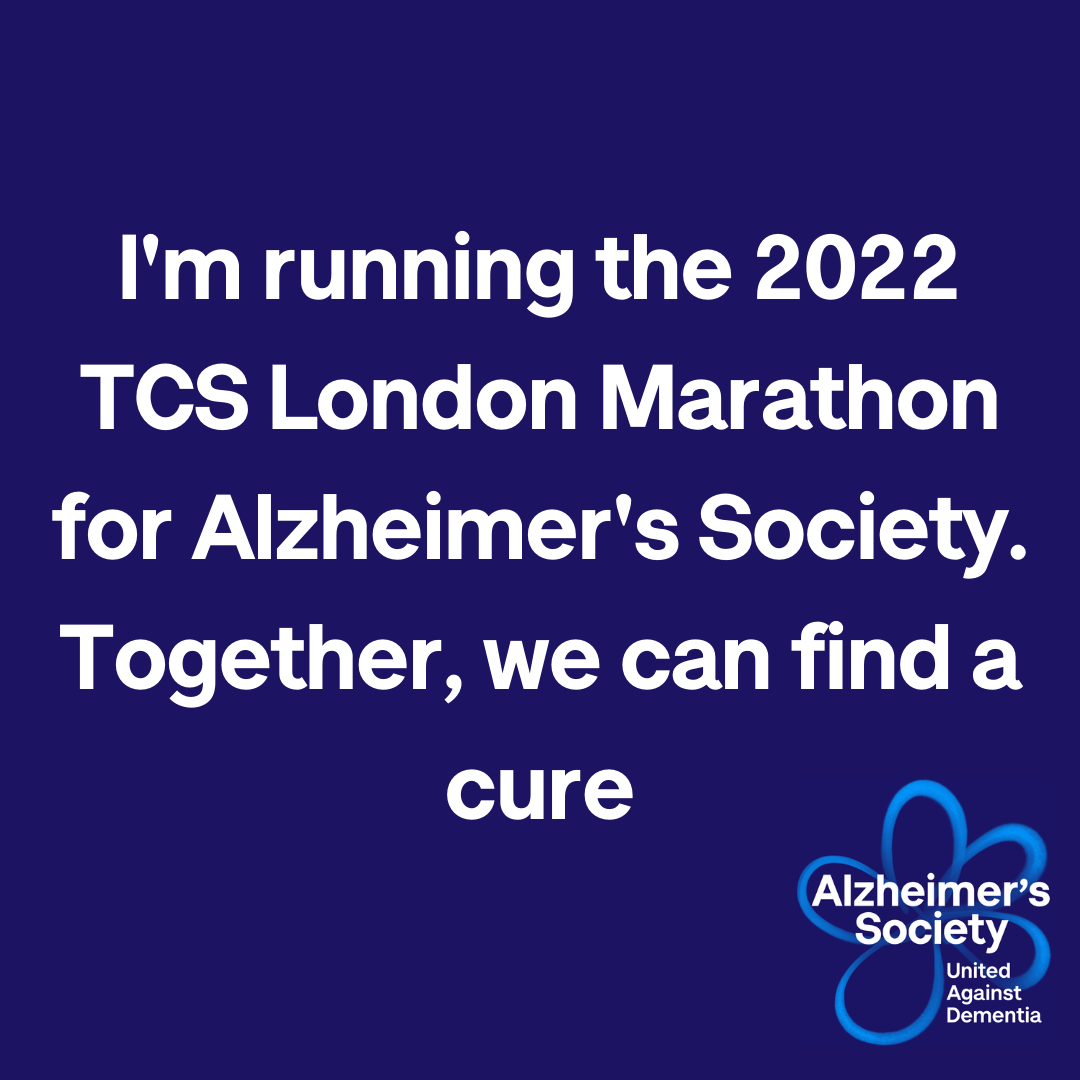 Email signature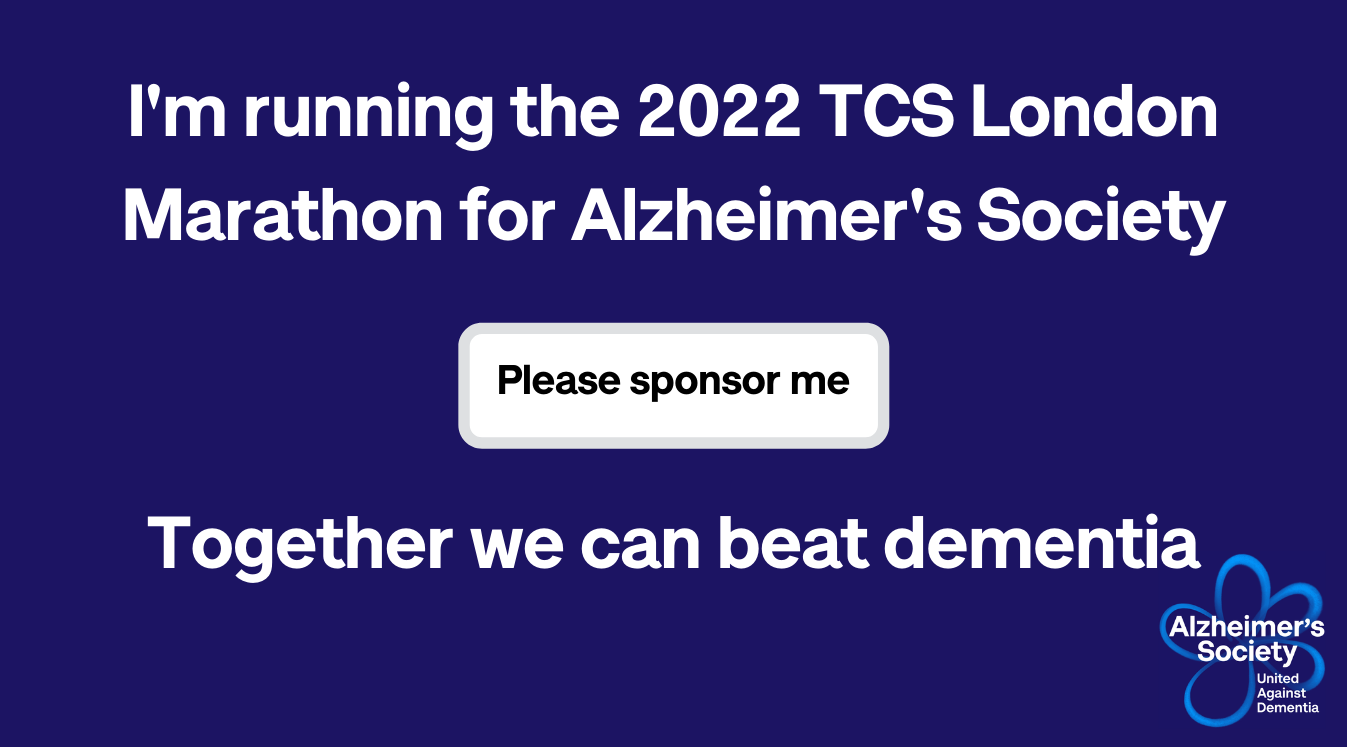 Social media messaging
Below are some simple messages you can use to help tell your supporters why you're running the London Marathon for Alzheimer's Society and what their generous donations will mean to people affected by dementia.
Simply copy and paste any of the messages below and start sharing these on your various social media profiles, via email and on WhatsApp, along with a link to your fundraising page, and we know you'll smash your target in no time!
Just signed up? Start telling people what you're doing
Every three minutes, somebody in the UK is told they have dementia. But dementia won't win. Alzheimer's Society is doing everything they can to find a cure, but they need our help. That's why I'm taking on the 2022 TCS Money London Marathon and would be so grateful if you'd kindly support me by making a donation on my page: <fundraising page>.
The countdown is on!
In <Weeks/months until your event> i'll be taking on the 2022 TCS London Marathon. I have lots of training ahead of me, but your donations will make all the hard work worth it. I'm doing this for Alzheimer's Society, the UK's leading dementia research charity. If you'd like to sponsor me I'd be so incredibly grateful <fundraising page>.
Making that final push for sponsorship
Been meaning to donate to my fundraising page but not got round to it? Never fear, there's still plenty of time! Pounds or pennies, it'll all help me achieve my London Marathon fundraising goal and ensure Alzheimer's Society can be there for the thousands of people living with dementia in the UK. You can sponsor me here: <fundraising page>.
Thanking for your donors (it's only polite!)
Thank you <supporters name> for kindly sponsoring me for the 2022 TCS London Marathon! By donating to Alzheimer's Society you've done something truly amazing for people affected by dementia. I hugely appreciate your very kind support.