Northern Ireland fundraising news
Here you'll find the latest fundraising news for Alzheimer's Society in Northern Ireland.
2018 looks like it's going to Rock for Alzheimer's Society!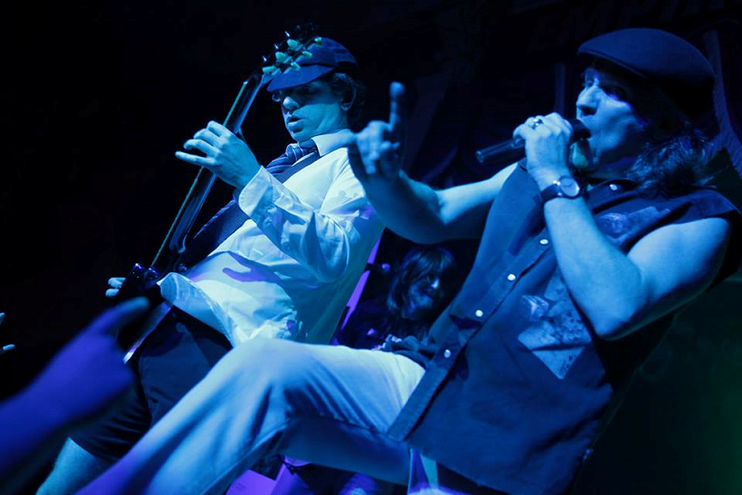 Incredibly Rock for Alzheimer's is now in its sixth year, with previous years selling out completely! Having raised a phenomenal £26,000 so far in aid of Alzheimer's Society, this fantastic rock concert features local rock tributes, all of whom have a personal family story to tell in relation to dementia. The event won 'Fundraiser of the Year' category at the Dementia Friendly Awards in November 2017.
This year's event happened on 17th February and included AC?DC, Arms of Venus de Milo and Foyer Incident. The gig has raised around £6,500 on par with previous years! Is the date for next year booked? Hopefully we'll be able to book our tickets soon!
Lisburn Rotary Charity Partnership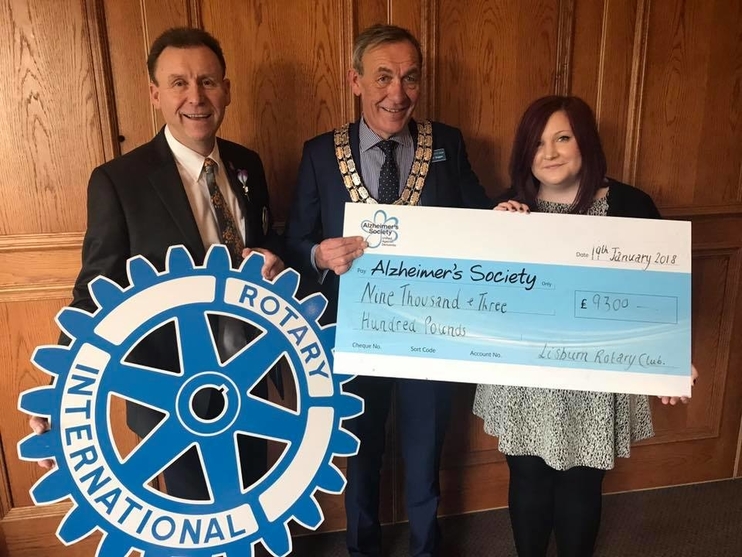 Lisburn Rotary has been hard at work fundraising throughout their partnership with Alzheimer's Society! They very kindly passed along a donation of £9,300 to us, and have promised that there is a lot more to come! We look forward to keeping you all updated on their future fundraising efforts.
Greenisland get a hole in one!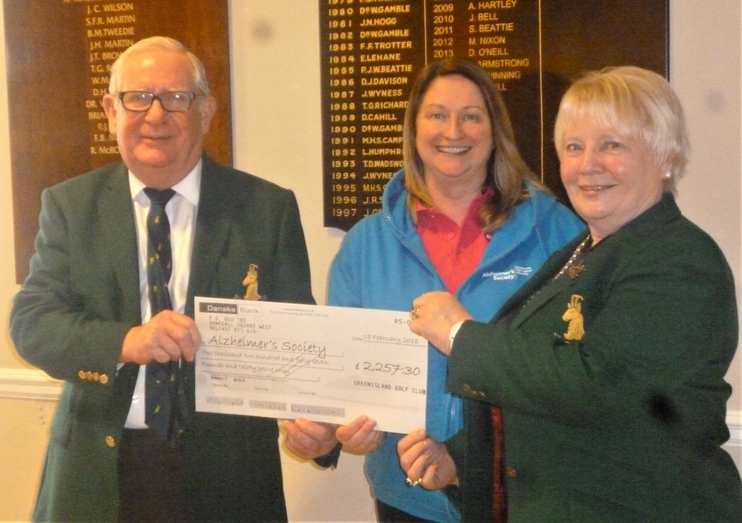 Greenisland Golf Club recently reached the end of their charity of the year partnership with Alzheimer's Society. With lots of hard work throughout the year, they have donated a fantastic £2257.30!
Are you part of a group or association? Are you interested in working with Alzheimer's Society? Give us a call on 02890 387 774, we would be absolutely delighted to talk you through how you can help those affected by dementia!