Dementia Connect is our new personalised support and advice service for people with all types of dementia, their families and carers.
Alzheimer's Society's dementia experts will connect you to the support you need, from local services to online and telephone advice and information about all your dementia-related questions.
The service is free, easy to access, and we will keep in touch to make sure you always have the support you need.
Who's it for?
Dementia Connect offers support to people living with all types of dementia, as well as their carers, family and friends.
The service is being rolled out across England, Wales and Northern Ireland, starting with Wales and the West Midlands in November 2019.
How does it work?
To get support for yourself or someone else, you can;
contact us directly
or ask your GP or another healthcare professional to connect you to the service.
Once you're connected with us, you can talk to our dementia experts, who will help you find right support for you.
They will also keep in touch, checking in to make sure you continue getting the support you need.
Katherine's Story
Katherine was diagnosed with early-onset Alzheimer's in September 2016.
'It's just knowing there is someone out there who you can talk to who understands', says Katherine.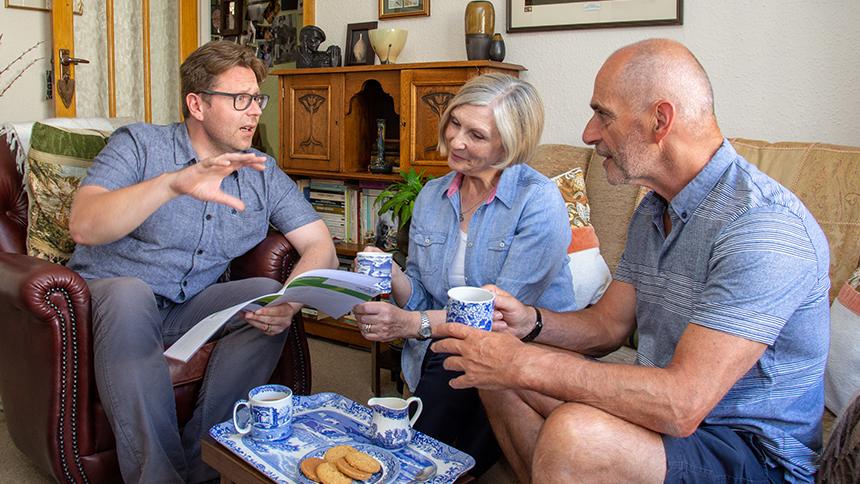 ​
The support Katherine and her husband, Matt, received from Dementia Connect helped them through difficult times, so that they didn't feel so isolated or alone.