Gareth Bracken meets a Somali carer and local activist who is raising awareness in their community.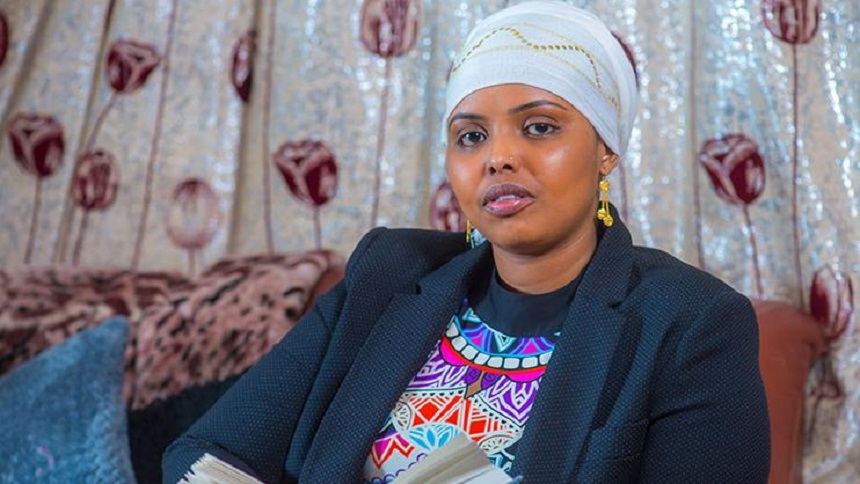 'I've never come across anyone else in the Somali community with dementia,' says Khadra Abdi.
'People are hiding it because they don't want others to point the finger.'
Khadra, whose mother Maram was diagnosed with Alzheimer's two years ago, is using her experiences to challenge a lack of understanding about the condition in her local community.
Honest and tough
Maram Hussain, now 76, was raised by her aunts in rural Somalia. When she met her future husband, a soldier in the army, they moved to the capital city, Mogadishu.
Maram provided for her family by supplying khat, a chewable plant from Kenya, to sellers in Somalia.
'Mum was a tough, hardworking woman who was out at 5am and back at 10 or 11 at night,' says Khadra. 'She did everything for her kids.
'She was also honest and never held her opinions back!'
After receiving a gunshot wound to the face at the hands of robbers, Maram moved to England along with Khadra, who was 17 at the time.
Khadra is now an interpreter and lives in Bristol with her husband and six children.
Worrying calls
Khadra was on holiday in Dubai back in 2015 when she received a call from her husband regarding Maram's behaviour.
'He said that Mum sounded weird on the phone,' she recalls. 'She was telling him that people were trying to get into her house and steal things.'
When Khadra returned from holiday, Maram said that things were missing from the house and that the man upstairs was stealing from her in the night.
'She would only tell me these things, no one else, so the family thought I was making it up,' says Khadra.
Maram got angry at the television, thinking someone on screen was laughing at her.
On another occasion, she had to be stopped from walking into a busy road.
'She was getting worse every day,' says Khadra.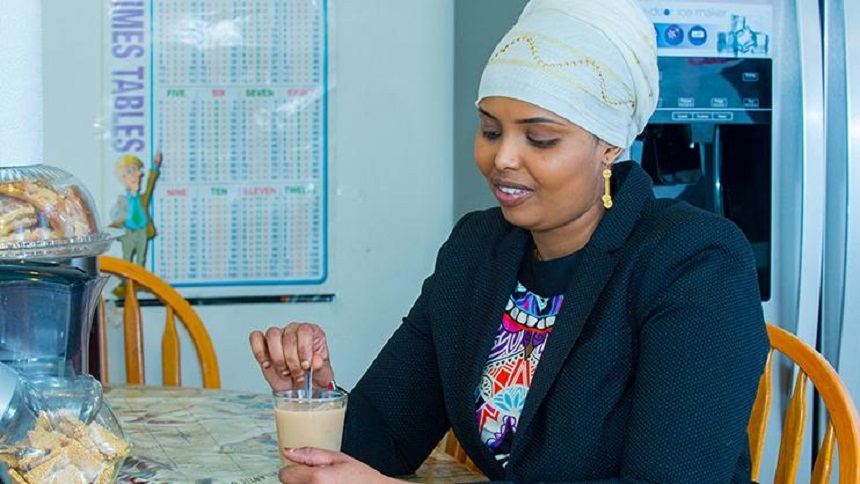 No words
Maram's doctor referred her to a psychologist, which led to a memory assessment and MRI brain scan.
In January 2016, the GP told Khadra that her mother had Alzheimer's.
'If I translate the word dementia into Somali, it sounds like a crazy, stupid or even drunk person – you can't use it in a medical way,' says Khadra.
'I asked him how I should tell her, as she doesn't speak English,' says Khadra. 'The doctor said to tell her that she was getting old.'
'So I couldn't explain dementia to her. If I translate it into Somali, the word sounds like a crazy, stupid or even drunk person – you can't use it in a medical way.
'I think doctors could better explain the effects of dementia to the communities who don't know about it.
'With me it was like, "Your mum has dementia, goodbye."'
Khadra responded by researching dementia intensely.
'I joined every website I could find – I was glued to people's comments,' she says.
Blamed
Despite doing all she could to support her mother, Khadra was met with hostility from some family members.
'My mum's sister was blaming me, saying the doctor I'd taken Mum to had given her the wrong tablets, which had sent her crazy.
'They still blame me. They think I made her this way.'
Maram, who is in what Khadra describes as the later stages of dementia, has now returned to Somalia to live with another daughter. Khadra visits her there every school holiday.
Maram is more settled now, though she also had a stroke in August.
Despite the difficult experiences, Khadra retains a few fond memories from recent times.
'I actually got to know her better when she had dementia and was living with me,' she says.
'She previously never showed many feelings, but in the night time she started speaking about family stories that I've never heard before, like when she met her husband.
'I got to know who she was before she became "Mum".'
Activist
Khadra, a community activist, wants to tackle the stigma and lack of awareness that she has witnessed among the Somali community in her area.
'The people who aren't educated don't understand a bit about dementia,' she says.
'Neighbours called Mum crazy or talked to her like a child. It made me uncomfortable and angry.'
She has joined forces with the Dementia Wellbeing Service – a partnership between Alzheimer's Society and the NHS in Bristol – to produce a video in Somali that explains about dementia and the support available. 
Khadra's relationship with the service developed after they provided her with valuable support.
'They were the only people I could talk to about dementia who would understand,' she says. 'The video is a great idea, as many Somali people don't tend to read.'
'If you can't be supportive or just smile, then move on,' says Khadra.
Khadra has appeared on local radio speaking about her involvement in the film.
'I think the stigma will go away if people talk about dementia,' she says.
'I want people to know about dementia. It's caused by disease, just like cancer or kidney failure. If you can't be supportive or just smile, then move on.'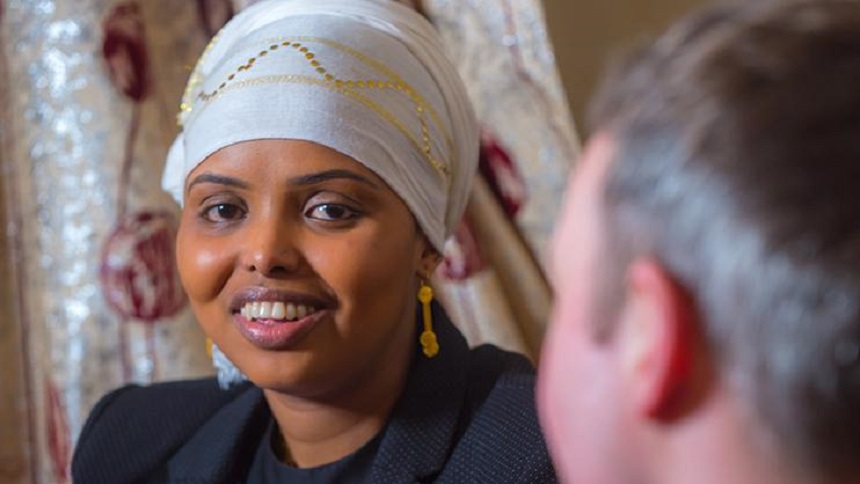 Good life
Khadra is a recognised figure in her community, helping friends and neighbours to translate health information as well as driving them around. She helped organise a fundraising event after a natural disaster back in Somalia.
She now wants to support other people who are affected by dementia.
'I told the dementia advisers that if they see a Somali person, or anyone, who needs help, give them my number,' she says. 'We never had someone who had already "been there".'
Khadra has also become a Dementia Friends Champion, and she intends to hold information sessions for Somali mothers at a local school.
Khadra is hoping to set up a memory café with Alzheimer's Society that will appeal to people from Somalia and neighbouring countries.
'I will do anything to raise awareness in any community,' she says.
'I want to help remove that stigma, so people can still have a good life.'
Next steps
Dementia together magazine: Feb/Mar 18
Dementia together magazine is for everyone in the dementia movement and anyone affected by the condition.
Subscribe now
More from Dementia together magazine: Feb/Mar 18:
Dementia together magazine is for everyone in the dementia movement and anyone affected by the condition.
Subscribe now