Running great activities for people with dementia
Gain an understanding of how dementia can impact on the way a person interacts with different activities and passions.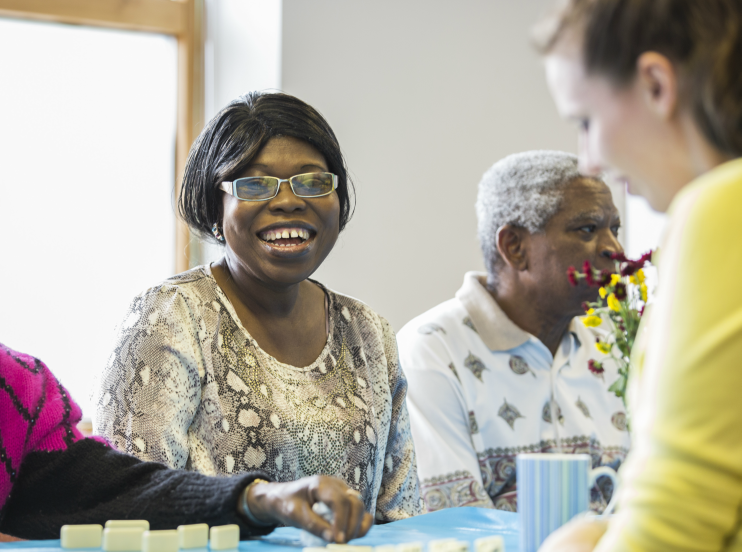 This course will also share well chosen, frequent activities for people living with dementia which are proven to create a sense of wellbeing, increase enjoyment and reduce or eliminate behaviours which may challenge others around them.
Key information
Who should attend? Day Centre staff who are supporting people living with dementia to take part in activities.
Course level: Intermediate
Course category: Specialist practice and development
Course duration: One full day
Delivery style: Interactive face to face training.
Pre course requirements: Attend Dementia awareness training or equivalent previous dementia knowledge and/or experience.
Delegate numbers: This course is for between 8-16 delegates. An extra charge will apply for additional delegates up to a maximum of 20.
Our training is flexible and cost-effective - we do not charge VAT. We run training in your workplace and offer bespoke consultancy.
To book a course or for more info, please contact the Training and Consultancy team on 01904 929 464 or email [email protected]. Alternatively, please make an online enquiry and we'll get back to you.
Learning outcomes
The course will equip participants to:
Explain the importance of activities to the well-being of a person with dementia.
Appreciate how changes in dementia can impact on the way the person engages with activities
Describe how to encourage participation by people who may be reluctant and identify reasons why they may be feeling disengaged.
Evaluate and reflect on the provision of activities.
Reflect on risk in the context of activity.
Apply a person-centred approach when tailoring activities to the individual, incorporating life history and the effect of dementia
Identify how to plan an individual or group activity and make use of everyday resource materials and the local community.
Identify ideas for conversation and reminiscing as part of daily work