DeAR-GP (Dementia Assessment Referral to GP)
DeAR-GP is a simple paper based case-finding tool which has been designed for use by care workers to identify people who are showing signs of dementia.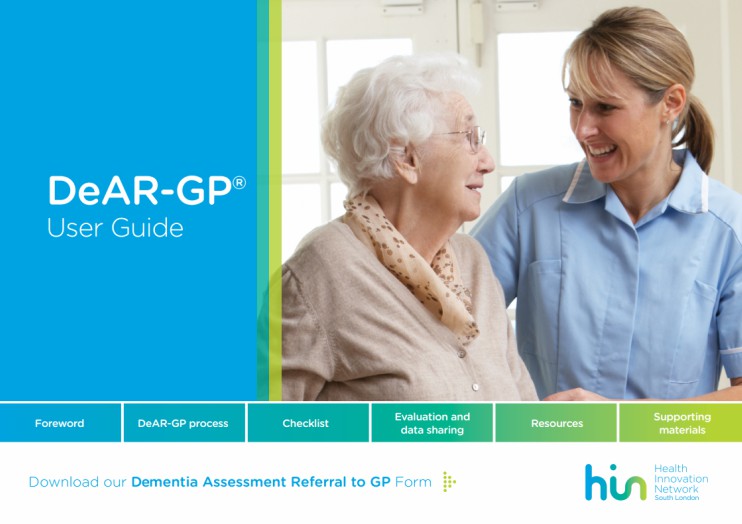 It has been developed by the Health Innovation Network, the Academic Health Science Network for South London, and is supported by Alzheimer's Society.
DeAR-GP acts as a communication between care workers and health professionals providing the results of a brief cognitive test. A diagnosis will aid the understanding of care workers and family members and friends; leading to better care and support of the person with dementia.