Julie Green, Dementia Specialist at Broomfield Hospital*, explains why health and social care go hand in hand. Join our campaign to fix dementia care.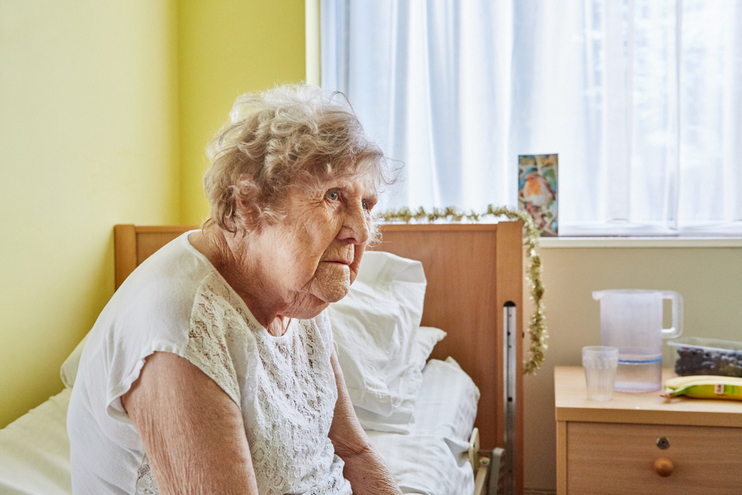 This month, the government promised to give the NHS more money to manage winter pressures. I know I speak for many when I say that this is welcome.
But with services in the community so stretched, more and more people are being admitted to hospital at crisis point and need our help. Many of these admissions would be avoidable if there were responsive services available and more adequate care provision in the home.
Trapped in hospital beds
Up and down the country, hospital staff like me are working tirelessly to give patients the care and support they need to get better. This extra funding will go some way over the next few months to help us manage, but it is not enough to truly reduce the pressure our health service faces.
In particular, we're seeing the growing problem of people with dementia trapped in hospital beds when they are well enough to leave. The sad fact is they're not able to go home or back into the community because appropriate support isn't available to care for them. Many need specialist rehabilitation or recovery time.
Being in hospital longer than you have to be isn't good for anyone's health. But it is even worse for vulnerable, frail people with dementia. Even with the very best nursing, wards can be stressful and noisy places. People who remain in hospital for months at a time are at an increased risk of infections, such as pneumonia or a urinary tract infection. They might also lose their mobility or continence.
Most importantly, every day a person with dementia is away from their own home their chance of returning to their previous functional ability decreases.
Years of cuts to social care
Many of our patients then have no alternative but to go to a care home, sometimes against their will. This is because even the maximum care package means patients are left alone at home for upwards of 18-20 hours each day. This is both heartbreaking on a human level but an outrage from a cost perspective.
The hospital works hard to get people well again so they can return to their own home as soon as they can. But years of cuts to the funding of social care have had a knock-on effect on the NHS.
Not only that, there are fewer places than ever in care homes and specialist nursing homes. There are also less professionals providing home care to those in need. It's common for me to nurse people with dementia in our hospital for several weeks after they are well enough to leave while they wait for a bed in a specialist care home that can meet their needs. This means that people who need help to leave hospital have nowhere to turn to.
This particularly affects people with dementia because they tend to have more complex needs. But often people with dementia are turned away because their care costs more and care providers don't have the money to give them the support they need.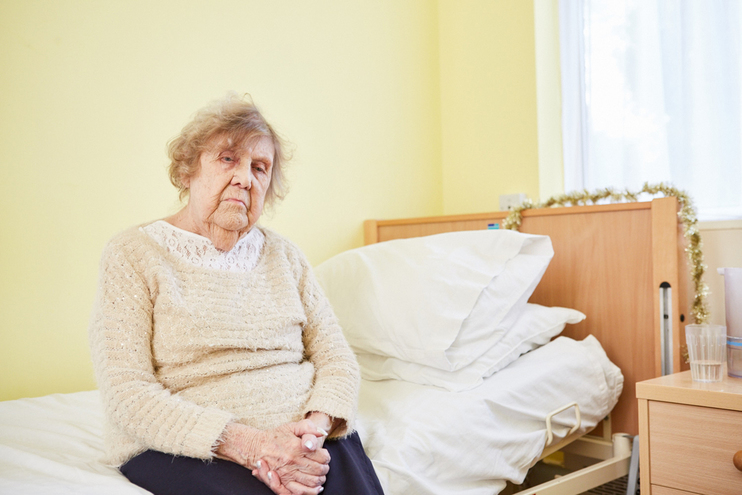 So what does this mean for the NHS?
This means that people with dementia could end up spending weeks or months in hospital when they shouldn't be there. It's frustrating because we know this may lead to a progression of their dementia, but there's very little we can do.
We know social services are stretched and that local authorities are doing their best, but without more money for care what can they do? Meanwhile, it's also hard because there are so many more patients that need our care – and the limited hospital beds we have should be available for those that are acutely ill or require surgery.
We want to ensure everyone in hospital is safe. But we know that hospitals are not safe places for people with dementia due to the impact it can have on their cognition and function. It's an impossible situation; trying to provide care to more and more patients, knowing that many won't be able to get the ongoing care they need to be able to go home.
What needs to happen
The money the government promised this month may at best help to patch up some issues in hospitals this winter. But it won't speed up the discharge of the thousands of people stuck in hospital who are ready to leave.
The most useful thing the government could do now is put more money into social care, especially facilitating discharge from hospital. This would mean people with dementia can get back to where they feel comfortable, while ensuring we can look after others who need urgent help to get better.
The government can't continue to see health and social care as separate, because without one, the other will crumble.
*Personal views are expressed by Julie Green
Join our campaign
Unite with us to fix dementia care and help us to campaign for change