Where public toilets are provided, poor design and signage are often barriers to independent use, particularly for people living with dementia. We explain why public toilets need to be more dementia friendly.
Those affected by dementia arguably have the greatest need to quickly find, use, and safely exit a public toilet or a toilet within a shop or restaurant. But they face some of the greatest difficulties in doing so.
Inadequate toilet facilities have distressing consequences. They mean a lower quality of life for people with dementia, and increased levels of anxiety when out and about.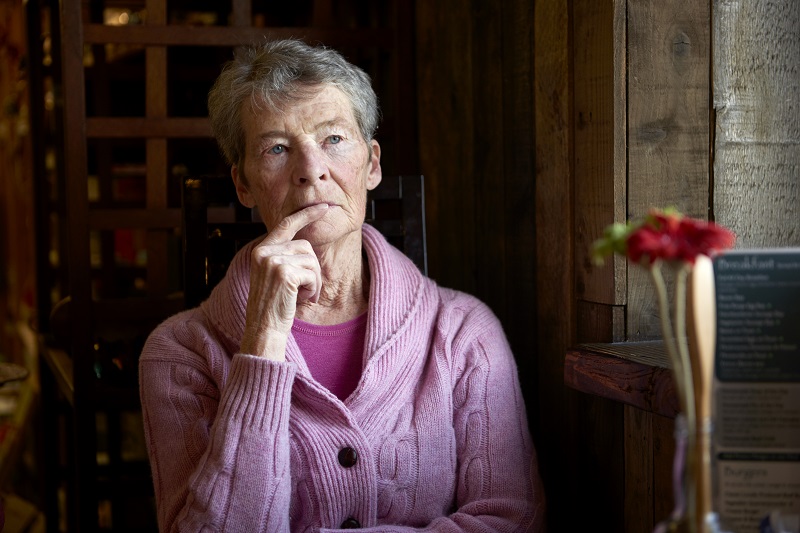 ​
​
The negative impact of badly designed public toilets
Many older adults avoid going about their everyday lives because of the lack and inaccessible nature of publically available toilet facilities.
Where public toilets are provided, poor design and signage are often barriers to independent use, particularly for people living with dementia.
For those living with dementia, the ability to live a normal life through day-to-day activities such as shopping or meeting friends in the community is affected. This can lead to social isolation, loneliness, and a loss of independence.
Community-wide change is needed
Driving awareness of the need to make change is critical if the situation is to improve. Local authorities, retailers and businesses on the high street, community groups all have a part to play.
Public bodies such as local authorities even have a duty in law to make reasonable adjustments that mean people with conditions such as dementia are able to use their services, including when providing public toilets.
Guidance on making public toilets dementia friendly
Appropriate toilet provision and design vary widely but a range of help and information is available to make public facilities accessible and dementia friendly. By publicising the guidance already available we can all help to raise awareness of the current situation.
The Dementia Friendly Business Guide has information on ways to make toilets dementia friendly. These include the use of familiar or automatic flush systems, non-reflective surfaces, lighting, the contrast between doors and surroundings, and clearly labelled taps and soap dispensers.
Small improvements can make a big difference
Very simple and straightforward changes can also be made, like having clear entrance and exit signs. Public toilets lacking these can cause distress and embarrassment and a reluctance to use the facility in the future.
Common examples include carers having to enter opposite-sex public toilets to guide their partners out, or the person going through the wrong door and becoming lost.
A fire exit sign showing someone running with a directional arrow is also easily misunderstood as an exit sign. Similarly, doors that are both a fire exit and the route back to a public area can cause confusion.
Public and private sectors must take action
The negative impact this issue can have on the lives of people affected by dementia cannot be overstated. Public and private sectors need to recognise the lack of dementia friendly toilet facilities as an important issue and to take prompt corrective action.
What is an inconvenient problem for most of us can be an insurmountable problem for those living with dementia - changes that help people with dementia make life easier for all.
Become a dementia friend - Learn more about what it is like to live with dementia and turn your understanding into action.
Toilet problems and continence - Read more information on our website about what causes problems with using the toilet and incontinence, and how they might affect a person with dementia.
Become a Dementia Friend today
This post was written and published on 31st August 2017 by Alan Taylor, Programme Partnership Manager at Alzheimer's Society and Angela Clayton-Turner, former carer for her husband who had dementia. With thanks for content reproduced and adapted as published in the Lancet, August 2017 by Tales A, Burholt V, Nash P, Bichard JA, Clayton-Turner A; on behalf of 16 signatories. Dementia-friendly public toilets. Lancet 2017; 390: 552–53.
This post was last updated on 19th July 2021.