Three people affected by dementia have written about their experiences on World Poetry Day 2018. Read their dementia poems and more.
Writing a poem about how you or a loved one has been affected by dementia can offer relief for both writer and reader. It can also provide a powerful insight into what dementia means for those living with it every day.
To mark World Poetry Day 2018, we're featuring three poems written by people affected by dementia. Despite their experiences being very different, each poet chose to share their work in the hope it might help others in a similar situation.
A big thank you to our three writers and happy World Poetry Day.
A Poem About My Wife
Phil's wife, Beverly (pictured above with Phil) was diagnosed with mixed dementia in 2013 and was placed in residential care two years later. Cared for brilliantly, she remains happy and contented. Phil's poem is a powerful account of how dementia has changed both their lives.
A Poem About My Wife, by Phil Sharman
Where have you gone?
Why did you leave?
You could not tell me

I watched you leaving
In your mind always with me
In my mind you slipping away
Little things
Forgotten skills
Confusing words

Once you dressed yourself
Used a knife and a fork
Then dignity slipped away

Once we slept together
Then you slept by day
And I worried by night

You Walked into town alone
Enjoying your independence
But friends found you and returned you

We planned to tour the world
Each able to play our part
Now those dreams are gone
Others your family now

Many share your condition
Some care for you as I wish I could
When I visit Your face lights up
But words do not come

Your eyes ask how I am
Your touch compassionate
Your lips still passionate

We sit together
Words from me
Smiles from you
Cruel dementia
Stealing your memories
But leaving mine
---
When My Grandad Had Dementia
Aged 13 years, Katelan wanted to express how she felt after her Grandad, Robin Sayers, died of Alzheimer's disease. And so she decided to write a poem about her feelings. Here we share her brilliant work.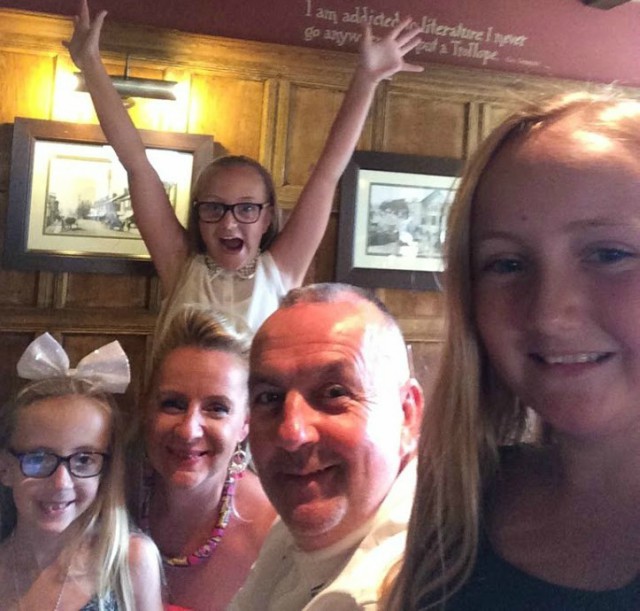 ​
Katelan, at the front left, with her mum, dad and two sisters, Kira and Madison.
When My Grandad Had Dementia, by Katelan Carter
It was a hard time in our lives,
When my Grandad had dementia.
He found things hard and would suffer,
So my Nan was like a carer.

He used to mix me and my sister up,
When my Grandad had dementia.
Bonnie was his favourite pup,
And she used to nap with him on the sofa.

His step were slow, stiff and heavy,
When my Grandad had dementia.
But then one night we got a call,
About his terrible fall.

Mum went to see him hospital,
When my Grandad had dementia.
I tried to see the light of the tunnel,
Playing on the swings at the park.

One day at school snow started to fall,
When my Grandad had dementia.
In my heart I knew it was a sign.
I wondered whether everything was fine.

After school I got told the news,
And instantly my heart broke and bruised.
He wasn't coming home.
Instead heaven he went.

When my Grandad died with dementia.
---
I Talked to a Lady
Tanya is the full-time carer for her mother who is living with dementia.
In this moving poem, she describes some of the challenges - and joys - of talking to her mother.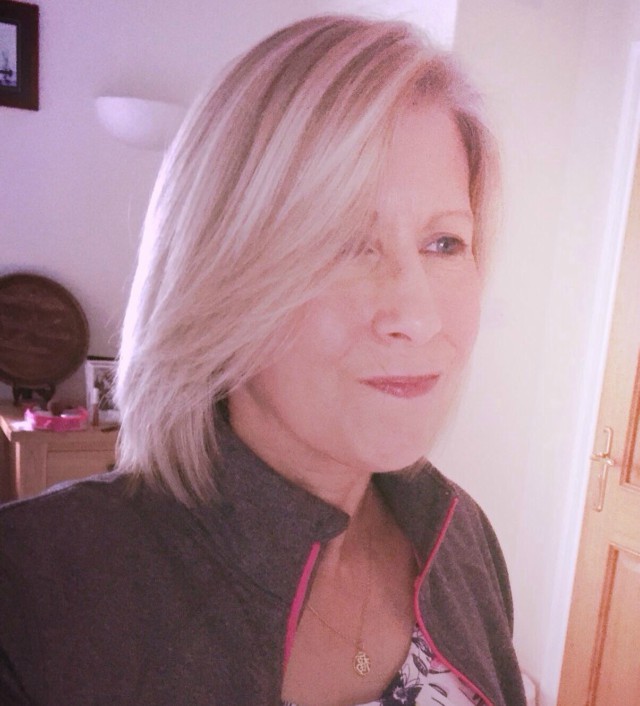 ​
Tanya, who cares for her mother who has dementia.
I Talked to a Lady, by Tanya Howden
I talked to a lady yesterday
She didn't know my name
She was amazed to hear about my past
and the places I had been
Her daughter's life so similar
filled her with awe and fear
She looked at me bewildered
could this really be real?

We talked about her family
We talked about her past
We talked about the folk she'd known
Their walk their talk their cheer
The ones who floated through her world
And those who stopped to share
We talked about the future
her hopes her dreams her fears
We talked about her sorrows
All the sadness life threw in
We talked about her children –
(Some things I shouldn't hear!)
We giggled and cried and laughed
at a life so rich so full
And in a moment shared
sat in silence with our thoughts …
And I whispered "Goodnight Mother"
as her eyes succumbed to dreams

I talked to a lady today
She didn't know my name
She was amazed to hear about my past
and the places I had been
Her daughter's life so similar
filled her with awe and fear
She looked at me bewildered
—