Stephen's mum, Sheila, had a loving connection with her family that went beyond words. Even in the later stages of her dementia, Stephen continued to experience special moments with his mum when words were missing. This 'magical bond' was the foundation for his song, Still Just You.
My mum, Sheila, was born in 1943 into a very large family. My grandmother was one of 17 children (13 sisters and four brothers). As a child, nothing could ever be more fun to Mum than spending time with all of her uncles, aunts and cousins.
Mum married a musician and had four musical children. Her love of music was clear every Christmas throughout the years. The family band was required to improvise her favourite classics and chart hits on the fly. These performances happened between gift openings and too much turkey.
Whilst Mum slowly started to lose her short-term memory from 2010, it was never really an issue. We still enjoyed spending time together and we knew her well enough to fill in the gaps when the words she was looking for had gone missing. 
Changes to Mum's care as her dementia progressed
Mum was determined to stay living in her own home even as her Alzheimer's progressed. After a while, we had to move from the daily challenge of providing care ourselves to a visiting specialist carer.

As Mum became unable to look after herself, we found a live-in carer. Whilst she could no longer remember how to cook a meal, she would continue to clean and keep her home a "show house" having sold new houses for property developers for many years. Definitely still just Mum.
When Mum found it too hard to live with a relative stranger and needed continuous care, we finally sought out a care home.
Our family had found the time before Mum went into the care home extremely difficult.
My brother Michael lived the closest to Mum. He found himself on seemingly endless call-outs from neighbours, shopkeepers and sometimes even the police when she'd wander. When Michael arrived to wherever she was, he'd often find himself confronted by an angry and confused Mum. We came to understand this was how her own frustrations of not understanding why she couldn't make sense of her situation.
The care home we found had an exciting, social environment and an amazing team. Mum happily resided in the care home for the rest of her life until March 2021.
Inspired to write a song about communication and connection
In January 2020, I decided I wanted to write a song about our story - the challenges and the laughter – about how we discovered new ways to communicate and connect with our mum as we all learned to live with dementia.
I typically write and produce positive and uplifting songs, so I knew this would be a challenge for me as a writer. I'd witnessed first-hand how endless patience and an ability to step back from a confused conversation to decode it and fill in the gaps could help unlock what Mum was trying to say. 
When that happened, I continued our conversations as though all words spoken made perfect sense. Mum's eyes would sparkle and every so often she would speak a perfect sentence or two, appropriate to the conversation and environment and you'd never know she was living with dementia. A magical moment.
As a family we all had to learn that it's all about patience, understanding her condition, listening and giving enough time to allow her self-expression and often concealed love to shine through.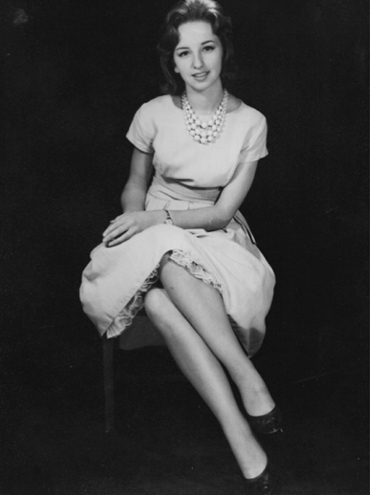 ​
The chorus of my song, Still Just You, has the following lyrics:

You're still, just, you
My always sunny afternoon
Sometimes you're not who I see, but I'll always believe
You're still just you.
Mum was definitely still just Mum, but now needed my help and understanding to keep us connected as we always had been.
On many occasions, I experienced moments where were perfectly connected, even just when we looked at each other. This magical bond was the foundation for my song. We never lost that ability to connect. 
Of course it did get harder after ten years of decline, and maybe took a while longer on a home visit to connect, but it was always there.
The connection between a mother and her children wouldn't be broken, even by dementia.
I appreciate we were lucky in that respect, but I wanted families new to this world of complication and frustration to know that working hard to stay connected makes all the difference. 
For the bridge section of the song I wanted to compare how our lives ran at different speeds as the Alzheimer's progressed, and the conflict between losing a memory and creating one that might only last for a second but is enough for her to enjoy.
Releasing my song to fundraise for Alzheimer's Society
As a songwriter and musician, I've been lucky enough to work with some amazingly talented people. After having sat at the piano crafting, refining and shaping the song for many months, I had a fantastic band ready.
After a few hundred hours (it felt) spent building my first fundraising website, I knew it was time to release the track and share our experiences, learnings and hope of still enjoying time with your loved one.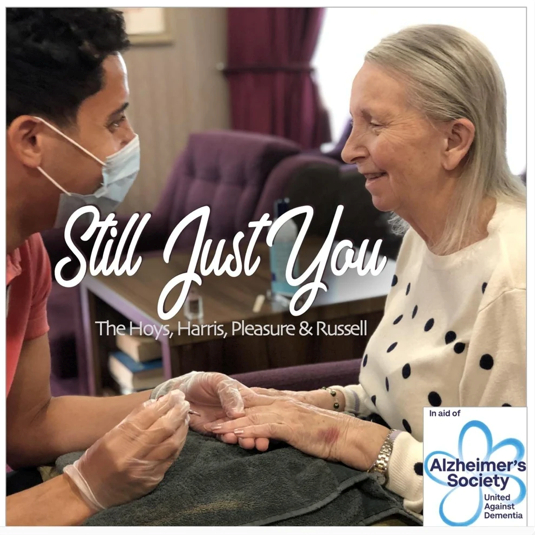 ​
My song, Still Just You, was originally released on 15 December 2020 to family and friends over social media. I was overwhelmed at the immediate support and generous donations for Alzheimer's Society, quickly generating over £1,000.
Given streaming music services weren't going to generate any charitable donations, I released the song on iTunes initially for £0.99 with generous donations coming directly through my song's website where supporters could learn more about Mum's story and leave messages.
Now with almost £2,000 of donations and thousands of website visits, the song has been downloaded in 15 countries across six continents from Hawaii to France to New Zealand. 
I hope the song's message can resonate with more families and help them feel a little inspiration that when they see their loved one living with dementia, they can smile and say it's "Still Just You".
Communicating and dementia
Better communication can make it easier to meet the needs of the person with dementia, and for you to understand each other. Download our factsheet or order a free printed copy by post.
Download the PDF
Order by post