Anna Bailey-Bearfield, Policy Officer at Alzheimer's Society looks at how dementia care varies across the UK.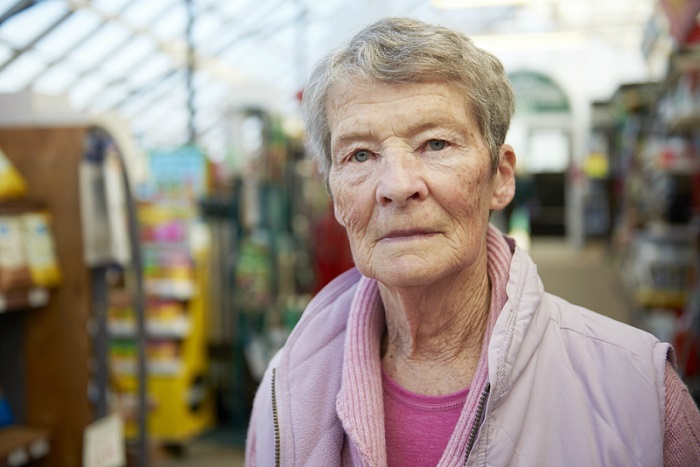 Dementia became one of the major issues in the 2017 General Election – in particular, after the Conservative party launched their manifesto, whose proposals would have made an already broken English care system worse (thereby aggravating the already present 'Dementia Tax'). But while social care policy for England is set by Westminster, social care in Wales, Northern Ireland and Scotland are set by devolved legislatures – the Senedd, the Northern Ireland Assembly at Stormont, and the Scottish Assembly in Holyrood.
This means that there are four different social care systems in operation across the four nations and consequently people with dementia receive very different support depending on which nation they live in. But what are these differences and what does this mean for people with dementia?
What does residential care look like in England?
Karen looks after her mum Barbara who lives in Surrey. Barbara was diagnosed with dementia six years ago and has recently gone into a care home. Because she saved for her retirement, when she went to her local authority to get her assessment, she was not deemed eligible and as a result pays for the entirety of her care home fees.
So far, Karen's mum has paid in excess of £70,000 on her care and they worry about the future and how much they could end up paying, given that there is currently no cap on care in the English care system.
To make matters worse, Barbara's care journey so far has been disjointed, complex and variable in quality – without her daughter's help she would have found it quite overwhelming.
So Barbara could end up having to spend all her savings on paying for her dementia care. But if Barbara had lived in a different part of the UK, would her experience of the system be different and would she have been faced with such high costs?
Would Barbara's experience be different in Wales, Northern Ireland or Scotland?
So what would Barbara's experience of residential care be in the four nations? Would it have been more affordable and accessible in different parts of the UK? If Barbara had lived outside of England, certain aspects of her support would have indeed changed, which could have had an impact on the quality of support she receives.
In Wales and Northern Ireland, for instance, Barbara would have had a similar experience after her assessment, given her savings and financial situation. As a result, she would have likely spent a similar amount on her care and would have faced the same worries about her future and the cost of her care.
However, if she lived in Scotland, Barbara would have faced a very different situation. Unlike in the other three nations, she would have been assessed based on her need and not on her ability to pay for care. This would have meant that someone like Barbara, would have received local authority funded care because she has significant care needs and therefore wouldn't have been faced with spending hundreds of thousands on her care.
In terms of the care that Barbara received, this would have also changed based on where in the UK she lived. In Scotland and Northern Ireland, for example, the health and social care systems are designed to work more closely than in England, which means that Barbara's care could have been better joined up and as a consequence likely better.
So depending on where Barbara lived with dementia, her access to affordable care would have varied quite considerably, while the quality of her care would likely have been an issue regardless.
Unless Barbara lived in Scotland, she would have continued to face a 'Dementia Tax' regardless – with the very real possibility of spending hundreds of thousands on care for a condition that is serious, progressive and requires continuous support. However, regardless of where Barbara lives in the UK, there is currently no guarantee that this would have been the level of care she needs.
As an organisation, Alzheimer's Society believes that people like Barbara deserve access to affordable care regardless of where they live – and this will only happen when people with dementia have the same access to affordable care as people with other health conditions.
Sign up to receive campaign news and actions