May was always a kind, strong, independent woman. But following her diagnosis of vascular dementia, May's behaviour started to change. Her granddaughter Michelle is determined to raise money to help other people affected by dementia.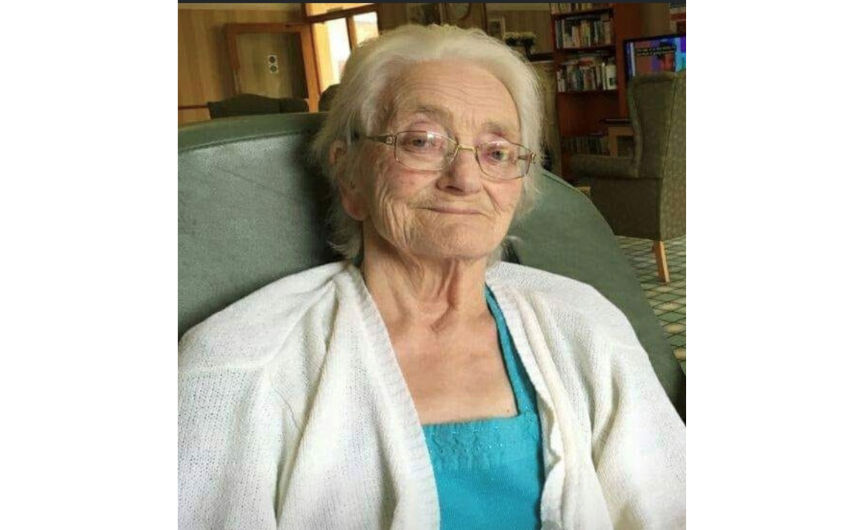 ​
Having sadly lost all my other grandparents by the time I was 11, my Nan Mavis (or 'May' to her friends) seemed to always be around whenever we needed something.
My Nan was a strong lady. She was always out-and-about doing something. If she wasn't outside, then she was inside baking…. Oh, how I loved her cakes and pies!
Nan was a stubborn lady, too. I remember one day popping round to visit her in my lunch break from work. I found her standing on the draining board, changing her net curtains. I asked her why she didn't wait for me. Her response was that it needed doing and she wasn't going to let 'a little thing like getting older' stop her!
My Nan was the rock that held the family together. She was the voice of reasoning whenever there was a problem, and there was nothing that couldn't be sorted over a cup of tea and a biscuit.
Dealing with vascular dementia
In 2014, following numerous tests and brain scans, she was diagnosed with vascular dementia.
By this time, Nan had already moved into sheltered housing due to having issues with stairs. But her condition meant that she started to need the support of carers, as well as family members.
Nan's behaviour started to change.
Nan wouldn't eat the meals that had been prepared for her, but she would eat pots and pots of custard.
When she was given her medication by the carers, she made it look as though she had taken it. In fact, she was actually hiding it in her handbag; something that we only realised at a later date.
The progression of Nan's condition
In February 2016, things took a turn for the worst. Nan was admitted to hospital.
I remember receiving a call on the Friday to say that the doctors didn't think that she would make the weekend.
I was living in Dorset while Nan was living in Kent. It wasn't a quick drive, but we went up straight away.
I wasn't at all prepared for how bad she was. That wasn't my Nan laying there in front of me.
The strong, kind and stubborn lady that had taught me how to cook had disappeared. All that was left was just a body, a shell of the person she once was.
She stayed in hospital for a few more months. From there, she was transferred into a care home.
By this time, she knew less and less about who people were.
We made a memory wall; a wall full of photos and names so that she could look at it and know who she was talking to or who we were talking about.
Nan sadly passed away on the 25 September 2016.
Two marathons - within three weeks
After having done the 2017 Brighton marathon in aid of Alzheimer's Society, I said I would never, ever do another one.
This year, I seem to have taken leave of my senses. I am taking on both Manchester marathon and London marathon in 2020, both to raise money for Alzheimer's Society. They are only three weeks apart!
I am hoping that, between the training I am doing and the sheer determination, I will get through it.
At the moment, the training seems to be going well. I am averaging around 30-40 miles per week.
But it's the longer runs that are the hardest, more so mentally than physically. That's when the doubts creep in. Can I do this? Am I strong enough?
It's the knowing that the money raised will help other people like my Nan and their families, that keeps me going.
Help to fundraise for Alzheimer's Society
There are many ways you can get involved and raise money to help fight dementia. You could join an event (or two - like Michelle!) or organise your own fundraising event. We can support you every step of the way.
How to fundraise