Our team were at party conferences talking to MPs about the state of dementia care. Anna Bailey-Bearfield, Policy Office, shares an update.
It's been Party Conference season again and our team has been in both Brighton and Manchester to speak with the Labour and Conservative parties about dementia care. Anna Bailey-Bearfield, Policy Officer at Alzheimer's Society, shares an update.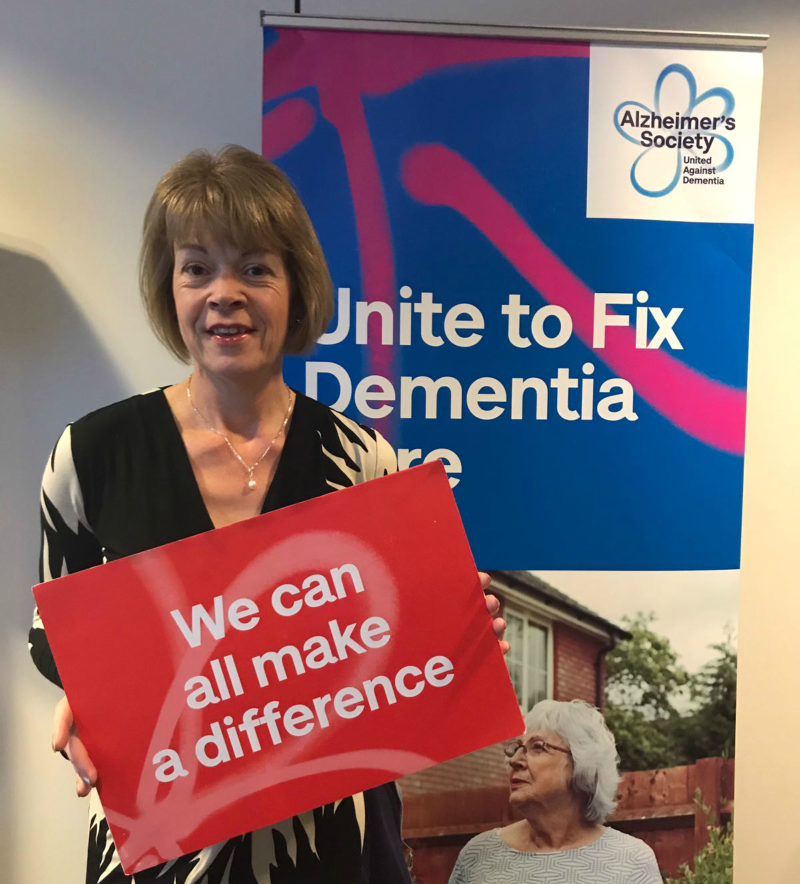 Wendy Morton, MP for Aldridge-Brownhills, at our drop-in event
Following the General Election earlier this year, and the public interest in dementia, it's clear that social and dementia care can no longer be ignored.
There's been widespread support for action to guarantee that people affected by dementia have the support and care they deserve in the future.
Many people debated the issue at conferences this year, including party members, fellow charities and members of the Care and Support Alliance. Along with us, they demanded that dementia care and reform of the overall social care system cannot be kicked back into the long grass again. These issues are out there now causing real public concern.
The Government must fix this for people once and for all.
Talking about dementia care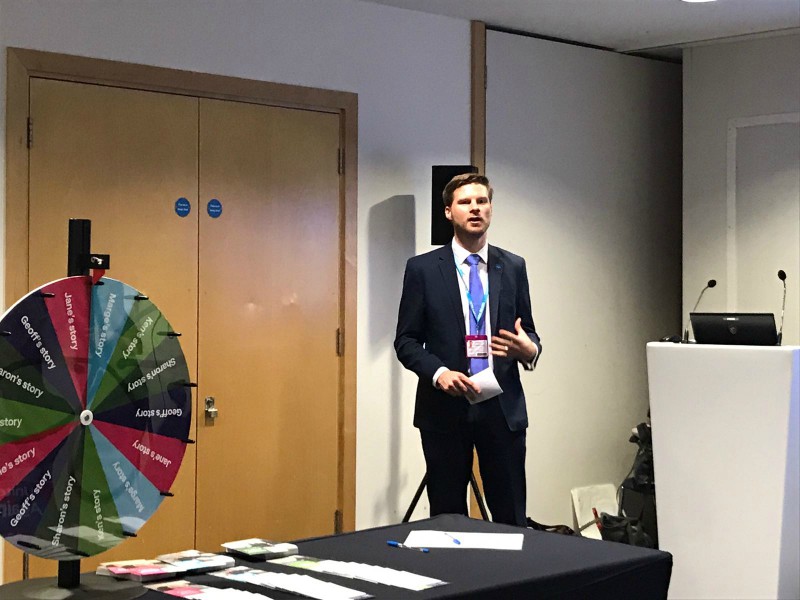 Rob Burley, Director of Campaigns and Partnerships at Alzheimer's Society, sharing the experiences of people affected by dementia
As well as holding meetings with key ministers and shadow ministers to discuss the future of dementia care, we also held a successful fringe event at each of the main party conferences.
At both Labour and the Conservatives, the fringe highlighted the grave challenge that people living with dementia currently face in just getting basic support from the disjointed, complex and puzzle-like system that exists today.
Our drop-in style event enabled us to have these in-depth conversations with MPs and other attendees. Alongside the current state of care, our discussions looked at how we can all be involved in ensuring that the Government is held to account on social care reform.
To emphasise how fractured the current system is, we shared a range of powerful yet devastating stories from people living with dementia. Their struggles were all different, but essentially they all faced huge barriers to getting the care that they needed.
The response from MPs
MPs from across the country attended our Labour fringe event, including Shadow Home Secretary Diane Abbott MP, as well as people affected by dementia, health and social care professionals and local councillors. Together we had conversations about what is working well, and not so well, across the sector.
The resounding feedback from all attendees was that the Government must look at increasing funding for the care system as soon as possible.
At the Conservative Conference, there was a great interest in dementia shown by MPs. We met with Secretary of State Jeremy Hunt, offering a unique opportunity to speak with him. As a key decision maker, we shared the needs and experiences of people with dementia today and what should be included in the consultation on social care reform. This is critical if this Government wants to ensure a positive record when it comes to dementia.
Uniting to fix dementia care
It's clear from the conversations we had throughout conferences that social care remains an important issue for people. We now wait to find out more about when reform will take place and what will be included for people with dementia.
Whatever the proposals put forward, we'll continue calling on the Government and Opposition to unite with us to fix dementia care funding and improve the experiences of people with dementia.
If you'd like to help fix dementia care, become an Alzheimer's Society campaigner.