Could more be done to prepare people affected by dementia for decisions about care and a care home? Peter, whose wife had dementia, shares his thoughts.
Peter Riley cared for his wife Myra in their family home when she was diagnosed with Alzheimer's disease. Here he shares his experiences and tells us why he thinks more should be done to prepare families for decisions around care.
Peter and Myra's story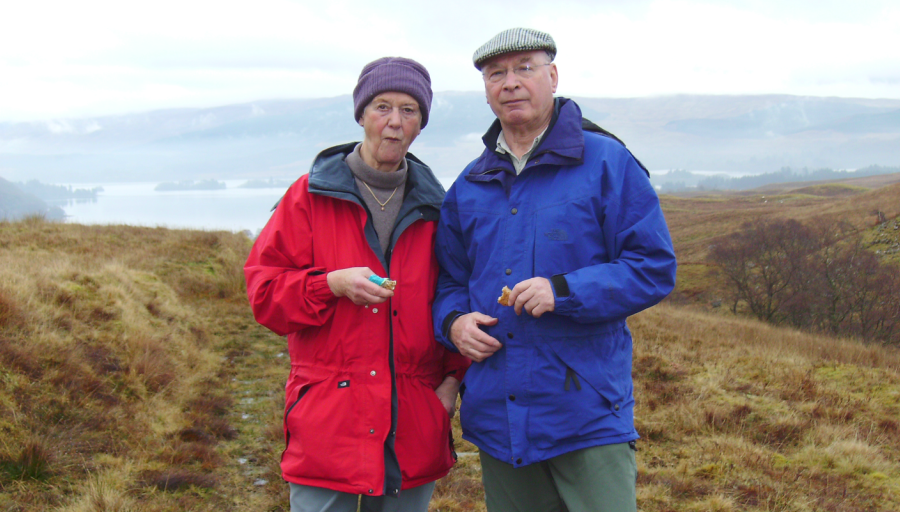 Myra and Peter hiking in the mountains, a couple of years after her diagnosis of Alzheimer's disease.
Care at home or care home? Most people want to live and die at home, but circumstances often lead to hospitalisation or living in a care or nursing home.
These decisions rest on the conditions of home life dictated by the availability and ability of a carer, as well as the convenience of the building.
Families often have the decision taken out of their hands because, due to unpreparedness, they succumb to official or peer pressure. But it is your choice.
My experiences of caring at home
My wife Myra showed signs of Alzheimer's disease two years before formal diagnosis, but she was treated for depression.
I was fortunate in that my daughter is a nephrologist and has considerable experience caring for frail older adults, and my daughter-in-law is a children's nurse dealing with terminal illness. So, I was prepared in advance for a caring future.
Myra lived for ten years after diagnosis and died peacefully in her own bed. In the early days we continued close to normal, even in our rambling, but slowly the disease took its toll; and I became Myra's full-time carer.
Bob, my friend, is still caring for Sylvia at home, more than nine years since she was diagnosed with vascular dementia and seven years since she was diagnosed with Alzheimer's. He says: 'She thinks less clearly, but feels more intensely.'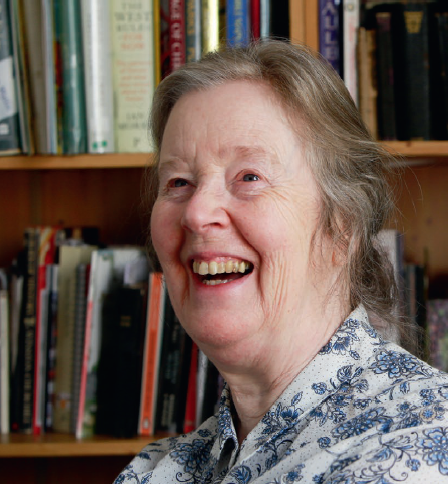 Sylvia, who is living with dementia and being cared for in her own home.
How can carers be prepared?
Most potential carers do not have access to expertise within their own family and often find it difficult to understand the likely progress of the disease and how to negotiate the health and social care system.
A possible solution would be to invest more in equipping families with the knowledge and resources needed to care for their loved ones at home and to do this as early as possible.
The potential prime carer needs to be aware of the early signs and to have a frank explanation of the future progression. They should also be told what sources of information are available as a right and to have the facilities in the house surveyed and recommendations for timely modifications.
A change in primary care is needed to formally recognise the importance of the family. This will ensure that knowledge about the essential legal and practical help that will be required is made available at an early stage and that such help continues after diagnosis.
Many areas for improvement were identified by Jeremy Hunt in a speech delivered on 20 March 2018 entitled 'We need to do better on social care.'
Let's act now to encourage, inform and prepare in advance to care at home.
Are you caring for someone living with dementia?