This coming Sunday, 9 December, BBC One is airing a new one-part drama, Care, written by Jimmy McGovern. Care follows the story of Jenny (played by Sheridan Smith) who battles against the care system when her mum, Mary (Alison Steadman) develops dementia after a stroke.
​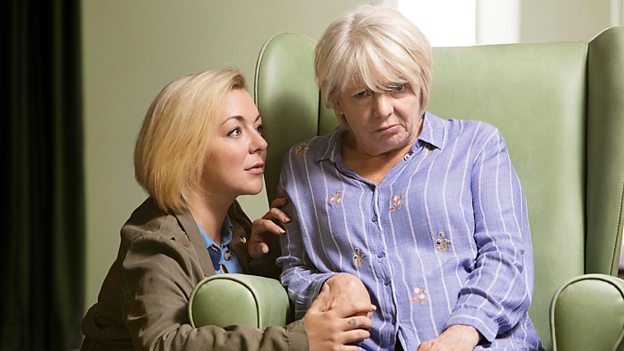 Sheridan Smith and Alison Steadman in 'Care'
Alzheimer's Society hasn't been involved in the making of this drama, but we will certainly be watching with interest.
In recent years we've seen characters in soaps like Emmerdale and EastEnders develop dementia and watched how their lives change with the onset of symptoms, but rarely is the issue of accessing social care support explored on such a prime-time TV slot.
Through our Fix Dementia Care campaign, which is fighting for reform of social care, and our national dementia helpline not a week goes by without us hearing from people struggling to access vital support or facing catastrophic costs for care.
Decades of underfunding by Government has resulted in a broken system where unpaid carers – typically daughters, sons, partners and friends – are left to pick up the strain. 
We have evidenced the power of portrayal of dementia in the production of our media and broadcast guide so it's really heartening to see these issues hitting the mainstream with Care - and we hope it will make politicians sit up and listen.
Ahead of Sunday, we caught up with Jimmy McGovern to find out what drove him to write about dementia care.
Real-life inspiration behind Care
'I don't see myself as a political writer, I just put people on screen with ordinary, everyday problems' says McGovern when asked about his motivations.
It was meeting Gillian Juckes, his co-writer, and hearing her own personal experience of getting care for her mother with dementia that captured his attention:
'It was all the hoops she had to go through and the toll that puts on a person.'
McGovern discloses that he recently lost a brother to dementia, which came on rapidly after a stroke – with this occurring while he was in the process of making Care. While not the inspiration, it provides a poignant reference point.
When discussing the plot of Care, McGovern hones in on the tension between care and treatment that became starkly apparent: 'Treatment is something that can get you better, but care is just care – it's looking after someone [despite their prognosis]. It's there that the system breaks down.'
Underfunded 'impossible' care system 
'It used to be that you went into hospital when you were unwell and left when you were better. Not anymore. You've got all these people stuck in hospital because they need care but can't get it and there just isn't enough money in the system to go round.'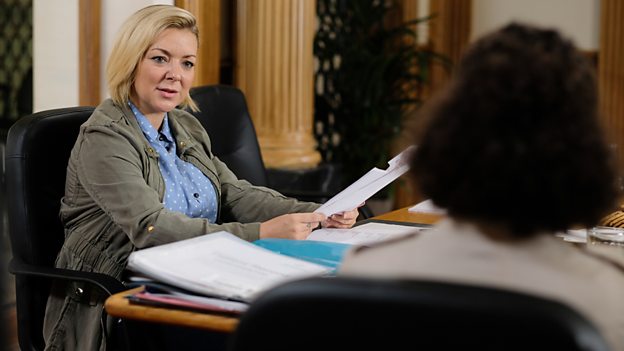 ​
Sheridan Smith plays Jenny, the daughter of a mother who develops dementia after a stroke, in the BBC drama Care
It is this point that the failure lies with the system and national Government, and not those who work in it, that McGovern is keen to convey. He says he was 'determined there should be no villain in Care' and rather wanted to show that it's 'dedicated people with integrity trying to work in an impossible system.'
He praises actor Sheridan Smith for playing the role of Jenny with such humanity:
'Caring costs her her job, her personal life and this is a reality for many families affected by dementia.'
We need to fix dementia care
McGovern would like to see more people with dementia accessing NHS Continuing Healthcare - a package of care arranged and funded solely by the NHS, remarking
'it's ridiculous that you should count yourself lucky if you have another serious medical condition on top of your dementia as it makes you more likely to qualify for this funding.'
He finishes by saying that 'if British politics ever gets back to normal there needs to be a national conversation about care for older people. It's a question that has to be addressed.'
Care is on BBC One on Sunday 9 December, 9pm.
Our Fix Dementia Care campaign is calling for reform of social care, which has been starved of funding by Government for years and is failing people with dementia. Unite with us to make change happen.
Join the campaign