The Alzheimer's Association International Conference (AAIC) is the world's biggest event dedicated to advancing dementia science. Here are some highlights.
This week saw the annual Alzheimer's Association International Conference (AAIC) in Chicago. It's the biggest international event dedicated to advancing dementia science.
Over 5,000 dementia research leaders attended and learned about a wealth of new developments. Aoife Kiely, Research Communications Officer, shares her highlights and Dr Doug Brown, Chief Policy and Research Officer, adds further insight.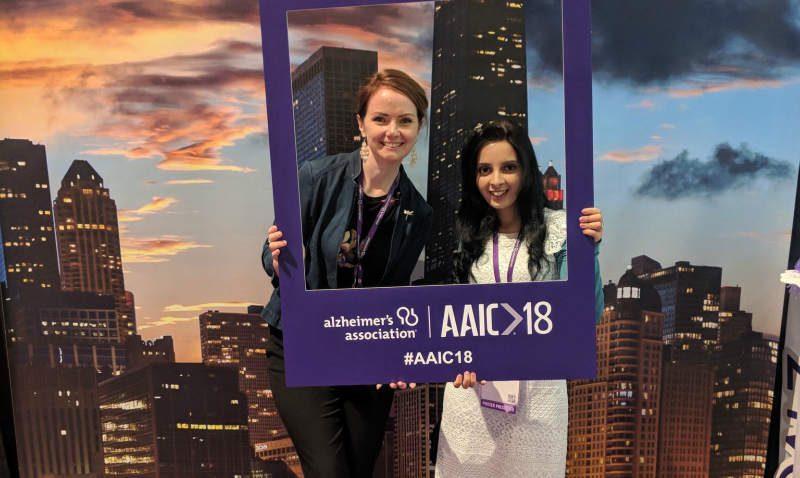 Aoife Kiely with Sahdia Parveen, Senior Research Fellow who is working with the Bradford dementia group
Hot off the press
1. Dementia risk factors
Risk was a hot topic at AAIC this year. Researchers were examining a diverse range of lifestyle factors to see if they influence dementia risk.
New research suggests high blood pressure during mid-life led to increased risk of Alzheimer's in later life. Repeated blows to the head may have more of an impact on dementia risk than concussion, studies on war veterans and American footballers previously revealed.
We know that women are disproportionately affected by dementia. However, research suggests that this is not because women live longer but that they may also start the disease earlier because of hormone changes.
Psychological stress and obesity during mid-life were other factors thought to increase risk of dementia discussed at AAIC. Researchers also highlighted the importance of exercise. New studies suggest regular exercise even in people experiencing stress can reduce risk. Interestingly exercise seems to have greater benefits for working memory, such as multitasking skills, in women than men.
A study of Scottish people born in the 1930s suggested that early life exposure to air pollution had the greatest effect on risk of cognitive decline but only when exposure occurred alongside other risk factors.
Dr Doug Brown, Chief Policy and Research Officer at Alzheimer's Society, says: 'This study adds to a myriad of research showing that exposure to air pollution can cause small particles to enter the brain – but it's a huge leap to say that air pollution could cause dementia...' Read our full comment.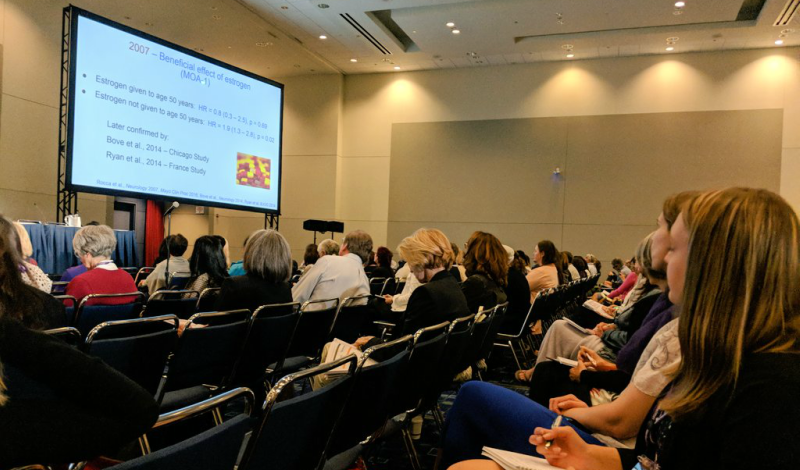 "Fascinating afternoon session on the relationship between hormones, women and risk of dementia." - Aoife Kiely
2. Understanding dementia to develop treatments
Here we report a small selection of research that is figuring out how and why dementia happens. It's vital that we can study the toxic proteins - amyloid and tau - key hall marks of the condition as well as changes in inflammation and blood supply.
New imaging techniques are helping researchers to understand these contributors to the condition and detect it sooner. Researchers suggest that seizures are a more common feature of early-stage dementia than previously thought, potentially making brain damage worse. T
he liver is well connected to the brain and gut and is involved in the transport and processing of fats. We know that key Alzheimer's risk factor genes APOE and TREM2 are too. This has led researchers to suspect that altered fat metabolism might be a risk factor or an earlier characteristic of Alzheimer's. We know that the tiny organisms (microbes) that live in our gut can be friendly or unfriendly but really we still know very little about them. Researchers suggest that gut microbes could influence brain health and function.
Dr Doug Brown, Chief Policy and Research Officer at Alzheimer's Society, says: 'Gut microbiome research is a hot trend in the dementia world right now, and researchers supported by Alzheimer's Society are currently examining how the population of bacteria in the gut can influence brain function and health...' Read our full comment.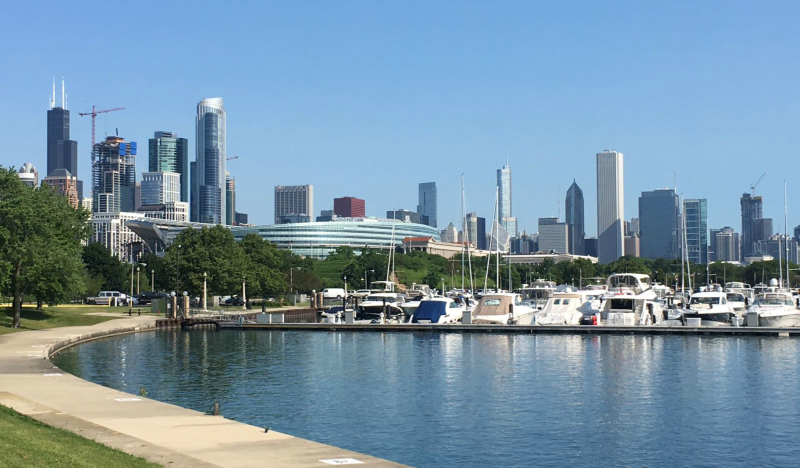 This large annual conference took place in Chicago, USA.
3. Prevention and treatment
At AAIC we heard the latest news on both drug and non-drug therapies that are aiming to prevent and treat dementia.
Transcranial magnetic stimulation used to, carefully and non-invasively, stimulate certain areas of the brain showed a reduction in apathy for people with dementia. Researchers have used light therapy to treat sleep disturbances in dementia improving the quality of life of both those affected and their carers.
A number of drug trials reported their findings. There was particular excitement about the reporting of the BAN2401 drug. This drug targets the toxic amyloid protein which is characteristic of Alzheimer's. The researchers reported a decrease in amyloid in and a slowing down of cognitive decline in people in the early stages.
Though exciting, this is still the early stages. This drug will need to be tested further in phase 3 trials before its release to the public can be considered. This process will take a number of years.
Dr Doug Brown, Chief Policy and Research Officer at Alzheimer's Society, says: '...We've known for a long time that the amyloid protein is involved in dementia, and Alzheimer's Society has been funding years of research to understand exactly how...' Read our full comment.
Next steps