How to become an Alzheimer's Society corporate partner
Find out how to become a corporate partner with Alzheimer's Society and help raise vital funds to support people living with dementia.
Alzheimer's Society has corporate partnerships with UK companies working across a range of different sectors.
Utilising the skill sets within each company, our tailored partnerships engage colleagues through exciting fundraising, awareness campaigns and unique sponsorship opportunities.
We are able to set and achieve strategic objectives to better both parties, that directly improve the lives of people living with dementia in our society.
Get in touch with our team
How your company can get involved
Charity of the Year
Many companies are discovering the benefits of working with Alzheimer's Society to motivate colleagues and make a step change for people living with dementia.
We'll work with you to devise an extensive programme of fundraising, events and involvement opportunities that will motivate and inspire your staff, and demonstrate to customers and the local community your commitment to supporting people affected by dementia. We will also look to develop strategic opportunities for your company to harness the skills set of colleagues and further increase the impact of your company on dementia.
Sponsorship
Connect with your target audience through one of our unique sponsorship opportunities. Sponsoring an Alzheimer's Society event, publication or project will help align your company with the UK's leading dementia support and research charity, increase brand exposure and engage new audiences.
Cause related marketing
A cause related marketing partnership is a great way to associate your company with Alzheimer's Society, increase your presence in the community and connect with new and existing audiences whilst generating income for your company and Alzheimer's Society.
Strategic partnerships
Strategic partnerships are an exciting way to link our work with your company's long term objectives. We will work with you to understand your main aims in supporting us and to develop long term partnership strategies to realise these goals. We will look to utilise the skills sets and expertise within your company to develop systems and products to impact the lives of people living with dementia.
Another key element to the success of a strategic partnership is the fulfilment of Pro Bono project work. Through our strategic partnership with your company we will look to develop projects to help us free up resources and allow us to benefit from the input of expertise within your company.
Our Strategic Change team works with our large corporate partners to support them alongside their fundraising to become more dementia-friendly. We support our corporate partners to innovate, deliver and promote dementia-friendliness to create long-lasting impact for the businesses we work with.
We work directly with people affected by dementia to understand the challenges they experience with different businesses, as a customer and as an employee, and design dementia-friendly solutions to these issues.
Payroll giving
Setting up payroll giving or 'give as you earn' means that you and your colleagues can give to our vital cause and make a real difference for people with dementia the whole year round.
As well as being quick to set up and simple to manage, payroll giving is one of the easiest ways to support Alzheimer's Society, and it's tax free if you are a UK taxpayer.
Gifts In Kind
From raffle prizes to professional services, donations don't have to take the form of cash. Gifts in kind support our work whilst showcasing your company's products or services.
Events
With a catalogue of skydives, cycle rides, treks and runs, there are plenty of opportunities to get involved with our general events series. Fundraising for an event is a great way to get your whole team involved in fun activities whilst raising money to help people with dementia.
We can also help you to run bespoke events just for your company, what about wine tasting for colleagues and clients, or a cycle challenge to get staff out and about and fit for summer?
The benefits of partnering with Alzheimer's Society
Working in partnership with us can bring lasting benefits to your company whilst helping raise vital funds to support people affected by dementia.
Some of your customers and colleagues are likely to have been affected by dementia and may want to support a cause close to their hearts. A partnership with Alzheimer's Society can help you to:
Motivate your colleagues
Boost employee morale and build loyalty
Encourage team-building and leadership skills
Give employees the opportunity to take part in exciting events and expeditions
Engage your customers or clients in fundraising activities.
Enhance your brand
Build your reputation as a socially responsible company
Stand out in a competitive market and generate positive PR at a local and national level
Reach new target audiences and drive sales
Align your company with a respected national charity, at a time when dementia is making front page news and is at the top of the political agenda.
Get involved in your community
Link to a national charity with a network of local services
Provide direct support in the communities where your company operates
Align your company with the Dementia Friendly communities programme and work alongside local Dementia Action Alliance's to make change on a local level.
Business benefits to becoming dementia-friendly
Becoming a dementia-friendly organisation is not just a socially responsible step. It can also benefit businesses and may be a legal requirement in some situations. There is a clear economic case for supporting people affected by dementia to use services and facilities, and to continue working where possible.
Competitive advantage - 83% of people with memory problems have turned to businesses that are more accessible (Alzheimer's Society, 2013)
Increased revenue - there are 900,000 people with dementia in the UK. By becoming a leader in dementia-friendly practices, businesses will retain and build on existing custom from people affected by dementia
Improved customer service - increased knowledge and awareness of dementia will make staff more confident when dealing with all customers
Enhanced brand reputation - becoming dementia-friendly will help businesses demonstrate that they are socially responsible and that they value their customers
When a business gets it right for people with dementia, it gets it right for everyone.
What we can offer
We will help get the most from a partnership with Alzheimer's Society for you and your colleagues. As our corporate partner, you will be supported by an award-winning account management team with over 20 years of experience in managing hugely successful partnerships.
We will offer you:
Dedicated account management - a member of our award-winning corporate fundraising team will be your key contact, ready to inspire and motivate employees and to support the delivery of every partnership commitment.
Dedicated PR support - our award-winning PR team will work with you to achieve the local and national press coverage you require.
Local support - a regional corporate partnerships team are on hand to support and develop your fundraising activity on a local scale to cover your sites across the UK.
Partnership hotline - access to a dedicated inbox and helpline staffed by trained members of our team.
Support for your employee volunteers - a dedicated employee volunteering officer will co-ordinate all volunteer involvement, supported by volunteering officers situated across the UK
Strategic change - our Strategic Change team will work with you to support you to become a more dementia-friendly organisation, providing better service and support for your customers and your colleagues affected by dementia.
The difference your company will make by partnering with us
By supporting Alzheimer's Society, your company will make a huge difference to the thousands of families living with dementia across the UK.
£1,000 could pay for 5,000 copies of our 'Understanding and respecting the person with dementia' factsheet to be available for families and carers of people with dementia.
£12,500 could help our trained Dementia Helpline Advisors provide information, support and guidance for nearly 1,000 concerned individuals.
£150,000 could pay for 10,000 people living with dementia to enjoy a Singing for the Brain session; which uses singing to enhance communication, confidence and well-being.
£600,000 could fund three research projects for three years to give us a better understanding of the underlying causes of dementia in the hope of developing a cure for the future.
£1,000,000 would provide 32,250 hours of one-to-one support from one of our Dementia Support Workers. These experienced professionals are a lifeline for people with dementia and their families and mean they don't have to face dementia alone.
By partnering with us and making strategic change, you will become a more dementia-friendly organisation, meaning you are better placed to make a positive impact for your customers and colleagues affected by dementia.
Working together, we will raise awareness about dementia amongst your colleagues, and ensure people living with dementia get the support and help they need and deserve.
Current corporate partners
We would like to thank all of the organisations below for playing a vital role in helping us to change the landscape of dementia forever.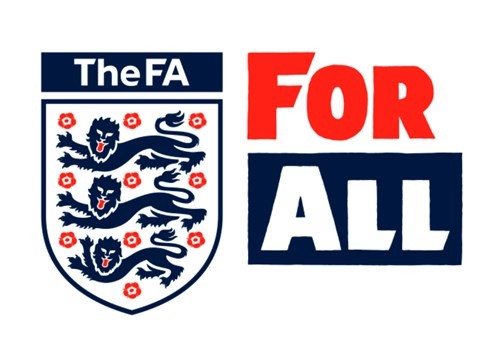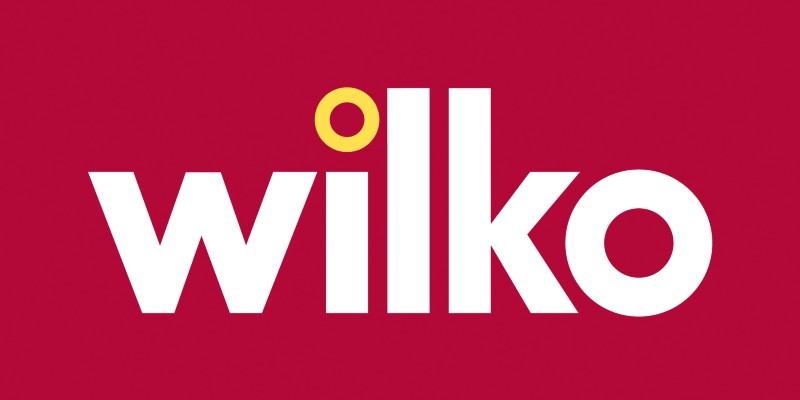 We also have partnerships with the following organisations:
Arch Insurance 
Atlanta Group
AXA
Bauer Media
Blue Diamond
Capita/Optima Legal
Compass Group
Crawford & Company
Crown Paints
Howden Group Holdings 
Lilly
Majestic
Natwest Group (RBS MyRewards)
Next
Perrigo UK 
Raffolux
Regatta
Roche
Rothesay
Sedgwick
Severfield
The Insurance Charities
Topps Tiles
Tunstall
Willis Towers Watson
Useful tools for our partners
Here you can download our guides with fun, simple ideas to help you fundraise at work. Just choose from one of the three ideas below.
If you would like more ideas or support you can always email [email protected] or contact your account manager.
'The alliance between Alzheimer's Society and Santander is powerful.

It's the open-mindedness of these organisations and decision-makers that is creating something new and visible. To have a corporation wish to learn and model their policy on my expert knowledge is rare and visionary.'

- Vanessa, Steering Group member and carer
Get in touch with our team