Take part in dementia research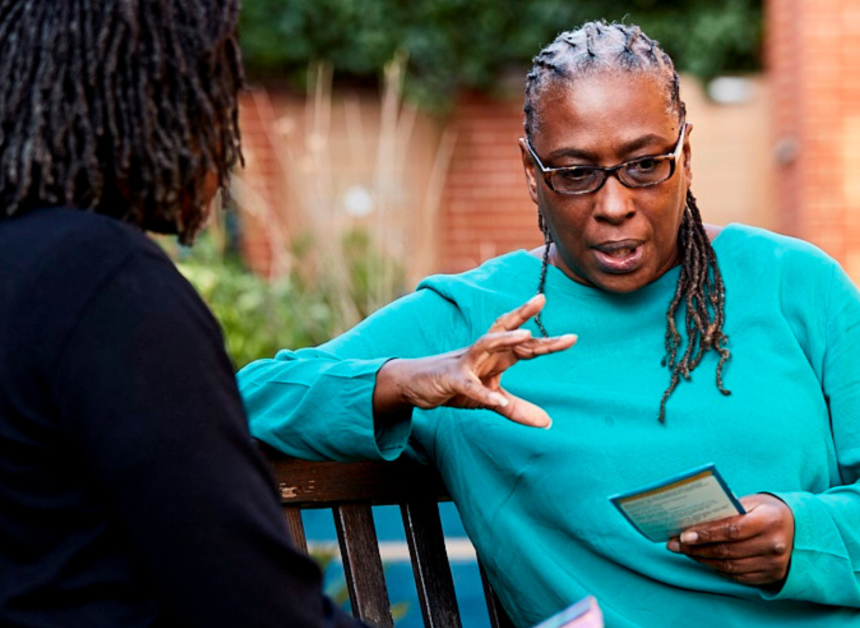 Dementia clinical trials in the UK
In 2021 only 61 people took part in dementia clinical trials in the UK.
Since the pandemic, fewer and fewer people have enrolled in dementia clinical trials in the UK. While the number of clinical trials available has been increasing in other European countries, it has consistently fallen in the UK. We need this to change.
Reasons to take part in research
Dementia is one of the biggest health challenges we face today. Around 900,000 people are currently living with dementia in the UK, this is estimated to increase to 1.6 million by 2050.
Many people choose to take part in dementia research to make a real difference to the future of dementia care, diagnosis and treatment.
Benefits of taking part in research for people living with dementia may include:
gaining a better understanding of their condition
having their health monitored more closely
feeling that they are making a worthwhile contribution to the future of dementia care and treatment.
We need people like you to take part in dementia research to make a difference – the easiest way to do this is to register with a nationwide service called Join Dementia Research.

Learn more about dementia research
Find out more about Join Dementia Research and how you can get involved.
Find out more
Frequently asked questions
Anyone over the age of 18 can sign up to take part in dementia research, including people with or without a diagnosis of dementia. You can register on behalf of someone else as long as you have their consent.
Research isn't just about clinical trials, we have many different types of projects from test of methods to detect dementia to trialling technology to support people in their homes.
Opportunities to take part in dementia research are varied and can include:
a drug or clinical trial
giving a blood sample
completing a questionnaire
having a brain scan.
If there are any studies that look like they will suit you, the study teams will contact you to discuss what is involved. You can ask as many questions as you need to before deciding whether or not to participate. There is no obligation to take part if you are matched to a study.
Clinical trials are an important form of research through which researchers and pharmaceutical companies test drugs that may help with symptoms of diseases that cause dementia, and more recently drugs that may slow the progression of these diseases.
Some people would like to help with dementia research but may worry about the safety of clinical trials or that all studies involve taking new drugs.
The dementia research opportunities that we can offer are part of a service delivered by the National Institute for Health Research (NIHR) in partnership with Alzheimer's Society, Alzheimer Scotland and Alzheimer's Research UK​.
It's a secure service which links people who are interested in taking part in dementia research with a wide range of approved research studies, including clinical trials, as well as other studies that don't involve drugs.
All of the studies have ethical approval, which requires researchers to submit their work to be reviewed by an independent ethics committee. The committee ensures that the study is well designed, and that the rights, safety and wellbeing of research participants will be protected.
If you are interested in taking part in dementia research, or want more information, complete our online form so that we can get in touch with you.
If you prefer, you can also register your details over the phone, or talk to our specialist helpdesk to explore the different types of research you could be involved in and the benefits of taking part.
Call our UK support line on 0333 150 3456 and ask for the Join Dementia Research helpdesk.
How dementia research is making a difference
Discover the latest news, breakthroughs and inspiring successes in dementia research.