Research Network member: Mary Legge
Hear from Mary, one of our Research Network members, and find out whether volunteering is right for you.
You are here: Research Network member: Mary Legge
Becoming a Network Volunteer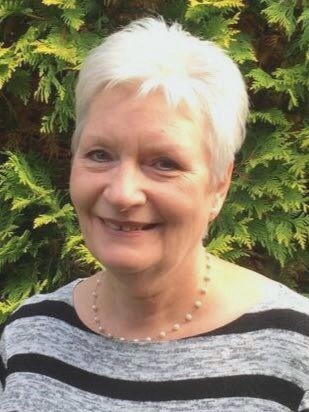 I joined the Research Network in spring 2017 after caring for my mother, who had vascular dementia and Alzheimer's disease. Having experienced the progression of Alzheimer's at first hand, I wanted to do something constructive to support the work of the Society. I retired two years ago and being involved in the Network is flexible around my other commitments.
Research Network Activities
Applications are reviewed in batches – care and biomedical. I have found the care applications more straightforward as it was easier to relate these to my personal experience. Whilst the biomedical submissions are more technical, our role in the Research Network is to evaluate the logical and practical aspects and whether we feel the project is worthwhile. Although some of the language may be scientific, many of them provide a glossary which is really helpful.
My highlight so far has been attending the research conference which gave me exposure to, and a better understanding of, research into dementia. Being invited to this made me feel that the Society valued my contribution as a member of the Research Network. The Society is prepared to support and encourage you to be involved. Attending the conference gave me the opportunity to meet other volunteers and interact with those who share similar experiences and also those with different experiences, such as younger onset dementia.
I am looking forward to being involved in monitoring projects in the future, making a constructive and valuable contribution to the research. I recently attended the monitoring training which gave me a feel for what the role is about and what it involves. I also attended the Introduction to Research training when I first joined as a Volunteer.
Benefits of being a Volunteer
Being a Research Network volunteer has enhanced and broadened my understanding of dementia. Researchers may not always have been personally affected by dementia, and our personal experience of caring for someone with dementia, from both a practical and emotional perspective, helps us play a valuable role.
'Being a Research Network Volunteer gives you the opportunity to have an active voice; don't be daunted by the science!'
The support and training provided by the Network is great. The team are there to advise if you need it and my local Area Coordinator was really helpful when I was applying for the role.
The progression of dementia is harrowing, and whatever contribution I can make, however small, to helping find a solution is important. For anyone thinking of joining the Network, the role is flexible and you can do as much or as little as you like. Being a Research Network Volunteer gives you the opportunity to have an active voice; don't be daunted by the science!
Previous Section
Previous
You are on the first page