Giving a gift in memory is a very special way to remember a loved one. It honours their memory while giving hope to others who have dementia.
Hold a collection in memory
If you are organising a collection in memory of a loved one, we can provide collection envelopes to give to family and friends. These include a freepost return address.
In Memory generic collection envelope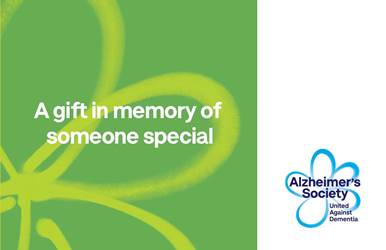 In Memory Welsh collection envelope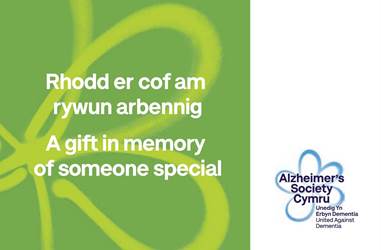 To request our envelopes, please email [email protected] or call 0330 333 0804.
Alternatively, please send donations to:
Alzheimer's Society
Scott Lodge
Scott Road
Plymouth
PL2 3DU
Please do not send cash
Donations can also be made by calling our Customer Care team on 0330 333 0804.
Organise an online collection in memory
You can make an individual in memory donation with the donate button below
If you need assistance with making a donation, our team is here to help. Please get in touch via email or call 0330 333 0804.